Bogaerts gets bump, seeks more in ASG vote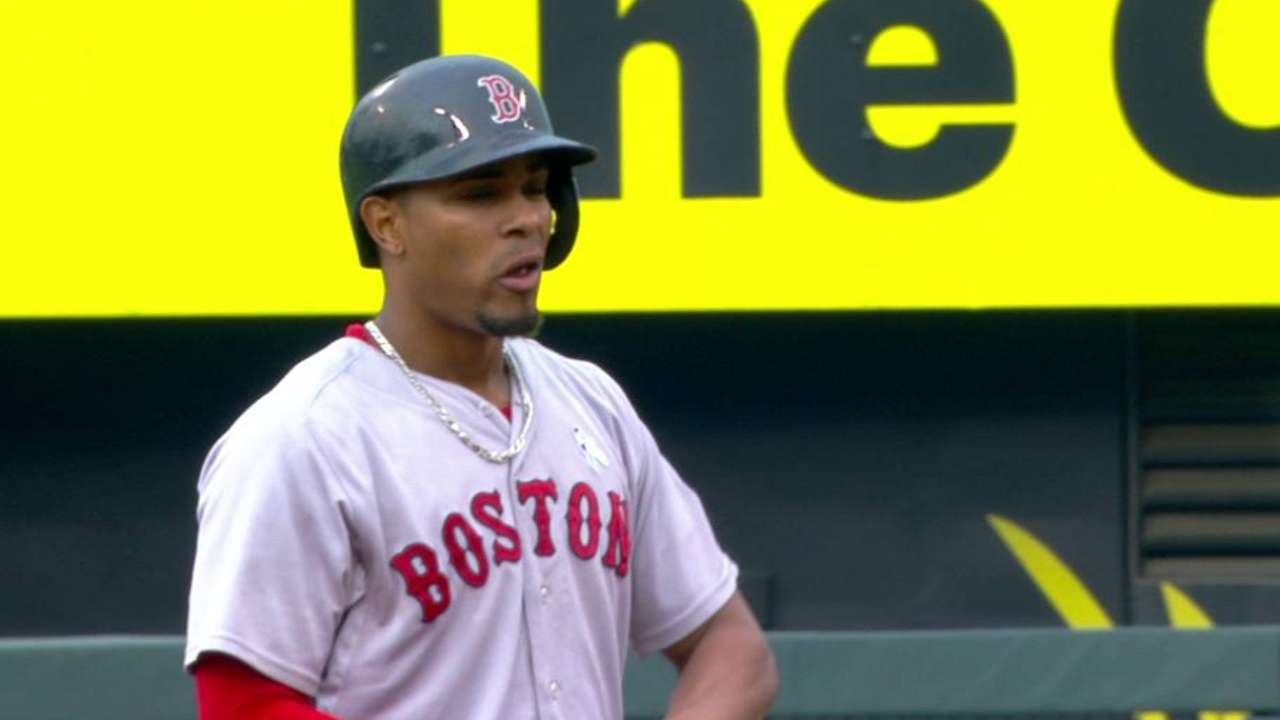 As of Monday's polling, Bogaerts had moved into the fifth spot among American League shortstops with 1,343,991 votes. He trails the Royals' Alcides Escobar (who leads the pack with 8,739,920 votes), the Tigers' Jose Iglesias, the Blue Jays' Jose Reyes and the Astros' Jed Lowrie.
Boston outfielder Hanley Ramirez, who was 11th among AL outfielders last week, dropped to No. 13 this week.
Bogaerts, 22, is in his second full Major League season and has hit .292 with 12 doubles, three triples, three home runs and 30 RBIs over 67 games.
Joey Nowak is a reporter for MLB.com. Follow him on Twitter at @joeynowak. This story was not subject to the approval of Major League Baseball or its clubs.