Freeman set to have MRI on sore right wrist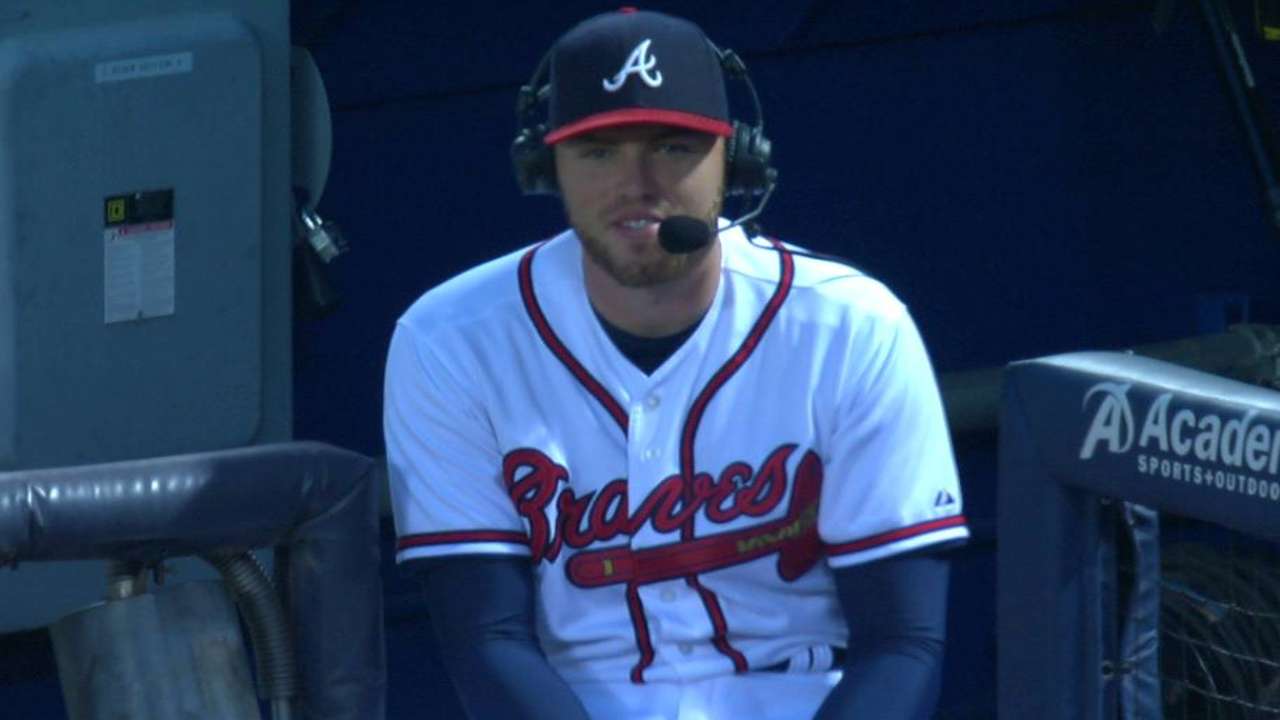 Freeman expressed frustration on Sunday afternoon, after his wrist continued to plague him as he took some swings in the indoor batting cages at Turner Field. He had played a Major League-high 243 consecutive games through Wednesday, but he has now missed four straight games, including Sunday's 1-0 win over the Mets.
"[My wrist] is not worse, it's just not getting better," Freeman said. "I really don't have an answer until I can maybe get an X-ray or an MRI. I just want to know what is wrong."
Freeman is expected to undgergo an MRI on Monday, before the Braves travel to Washington, D.C., for a three-game series against the Nationals that begins on Tuesday.
Freeman appeared in four games after his right wrist began bothering him before the June 14 series finale against the Mets at Citi Field. When the discomfort forced him to exit during the sixth inning of Wednesday's game against the Red Sox, the Braves opted not to schedule an MRI. Instead, the 25-year-old first baseman received a cortisone injection with the hope that it would allow him to feel some relief by Saturday.
Mark Bowman is a reporter for MLB.com. This story was not subject to the approval of Major League Baseball or its clubs.