Ventura trying to provide positive reinforcement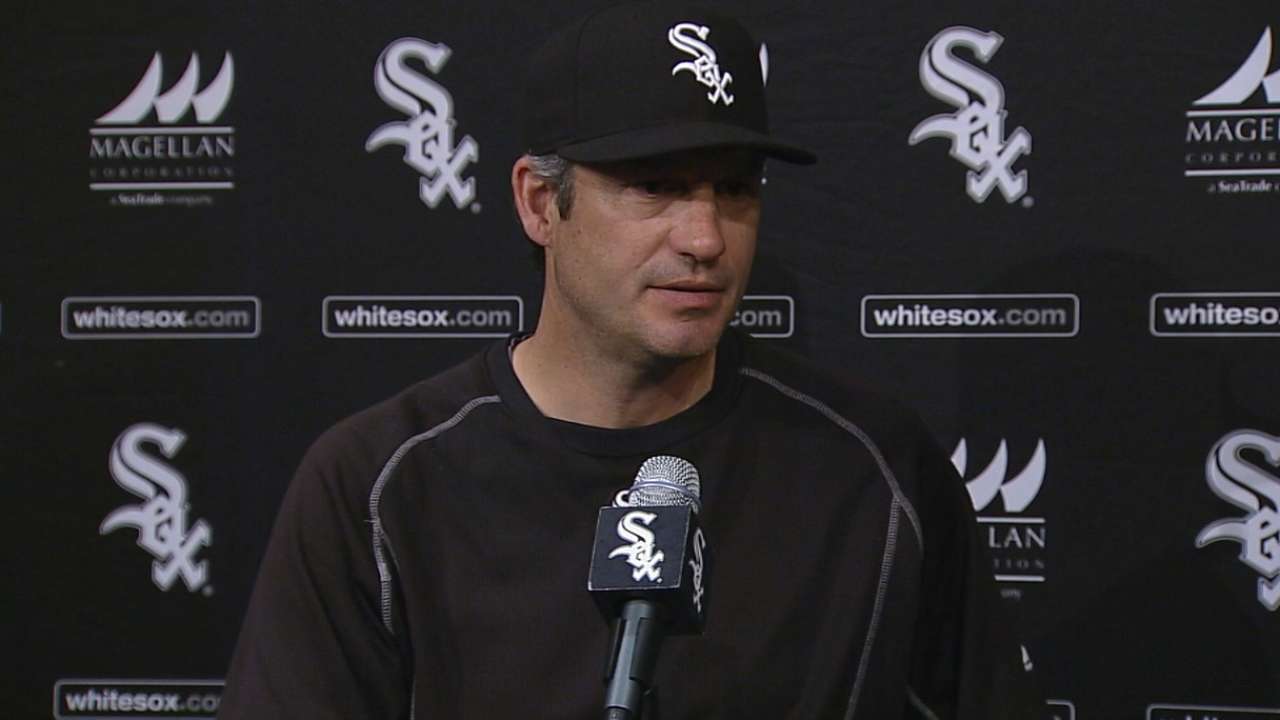 CHICAGO -- Prior to Friday's series opener against the Rangers at U.S. Cellular Field, White Sox manager Robin Ventura was asked if he liked and hated the challenge of being at the helm of this underachieving team at the same time.
"Eh, if it was easy anybody would be doing it," Ventura said. "Being through it, I'm tough enough to go through it."
Hopefully the same can be said about his team when all is said and done in the 2015 season. The White Sox entered this weekend on a seven-game losing streak, sitting a season-worst nine games under .500 and stood 7 1/2 games out of a Wild Card spot while sitting behind nine teams in the early stages of that race. Their defense has been wildly inconsistent, but their offense has been even worse.
Yet, as a manager with more than three years of experience and a respected leader and contributor as a player for 16 years, Ventura understands what the White Sox currently are trying to fight through might not even be their low-water mark. It could still get worse.
"Oh, yeah. Absolutely. Anytime somebody has ever said that it can't get any worse, it can get worse," Ventura said. "I remember my first year we went through a stretch we lost probably 10 and they said it couldn't get worse.
"Well we got no-hit the next night. It can always get worse. You have to stay disciplined in the game and come in here with a positive attitude and ready to go. It's easier said than done on some points but you're pros and you come in here and you expect to turn around and have a good effort. That's required of everybody. There's no exception to that."
When Ventura went through tough stretches as a player, he still wanted to hear from his managers and coaches. So as a manager, he's trying to provide the positive reinforcement to his slumping crew.
Meanwhile, there are no worries for the White Sox about the bleak-looking standings, as they can only focus on the game at hand.
"For these guys, we're going to band together and turn it around," Ventura said. "We're worried about today and playing the Texas Rangers just because they're a tough team and you have to stay focused on that.
"I know the front office can look at standings and look at how things might shake out. But for us, it's focusing on what we're doing right now and being able to compete against the Rangers."
Scott Merkin is a reporter for MLB.com. Read his blog, Merk's Works, and follow him on Twitter @scottmerkin. This story was not subject to the approval of Major League Baseball or its clubs.