Celebrities pitch in to raise money for charity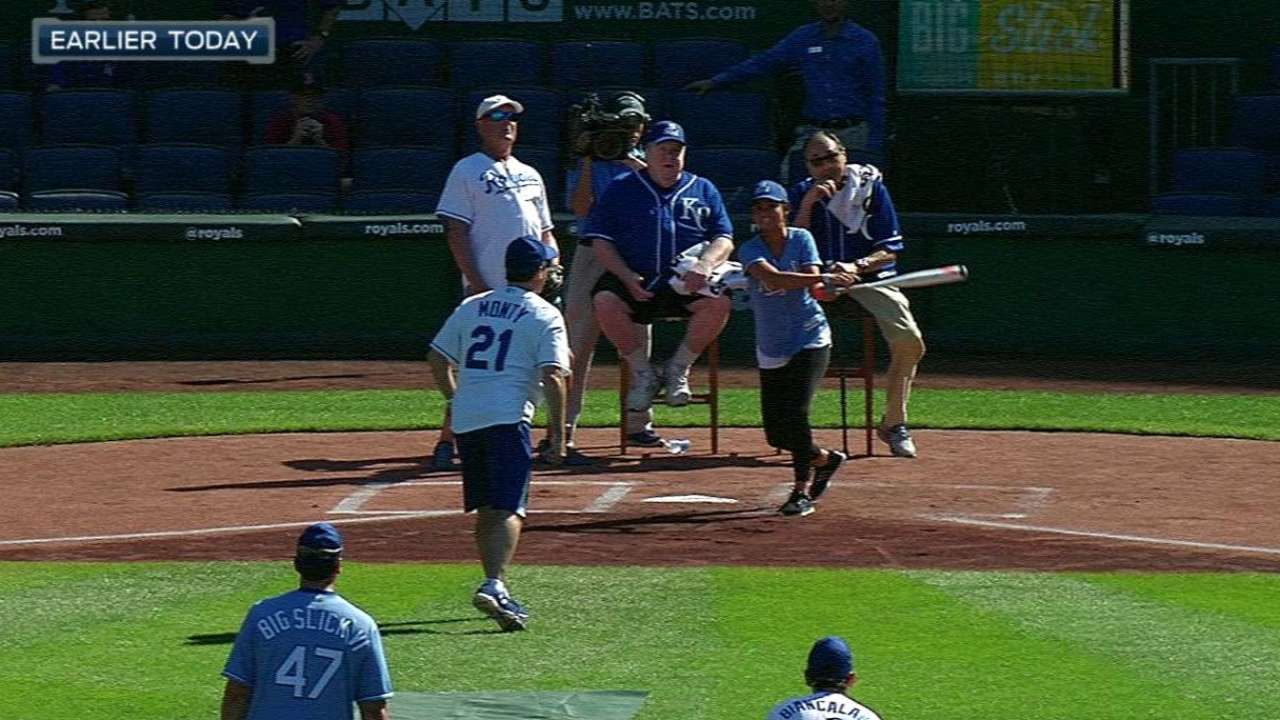 KANSAS CITY -- With help from the sold-out crowd, Big Slick kicked off its annual Celebrity Weekend with one of its biggest turnouts for the Celebrity Softball Game played prior to Friday's matchup between the Royals and Red Sox.
The event featured two rosters of various celebrities, including Kansas City natives Paul Rudd, Eric Stonestreet and Rob Riggle, alongside musician/actor Selena Gomez and many others.
In the first five years, Big Slick has raised more than $2.2 million for Children's Mercy Hospital of Kansas City. The amount raised this year will be announced Saturday night at the Big Slick party and auction.
Ball game! #BigSlickCelebSoftball 2015 Co-champions! Final score: 4-4 pic.twitter.com/zm1cMv9vFB

— #VoteRoyals (@Royals) June 19, 2015
"We were just saying a few years ago this would have been a pretty full house for a Royals game," Stonestreet said about the large number of people filling the lower sections more two hours before the Royals played.
"So the fact that this many people showed up for a celebrity knockaround softball game, and on a Friday in Kansas City, it's not easy to get here on a Friday. It means a lot that people come out and support Big Slick."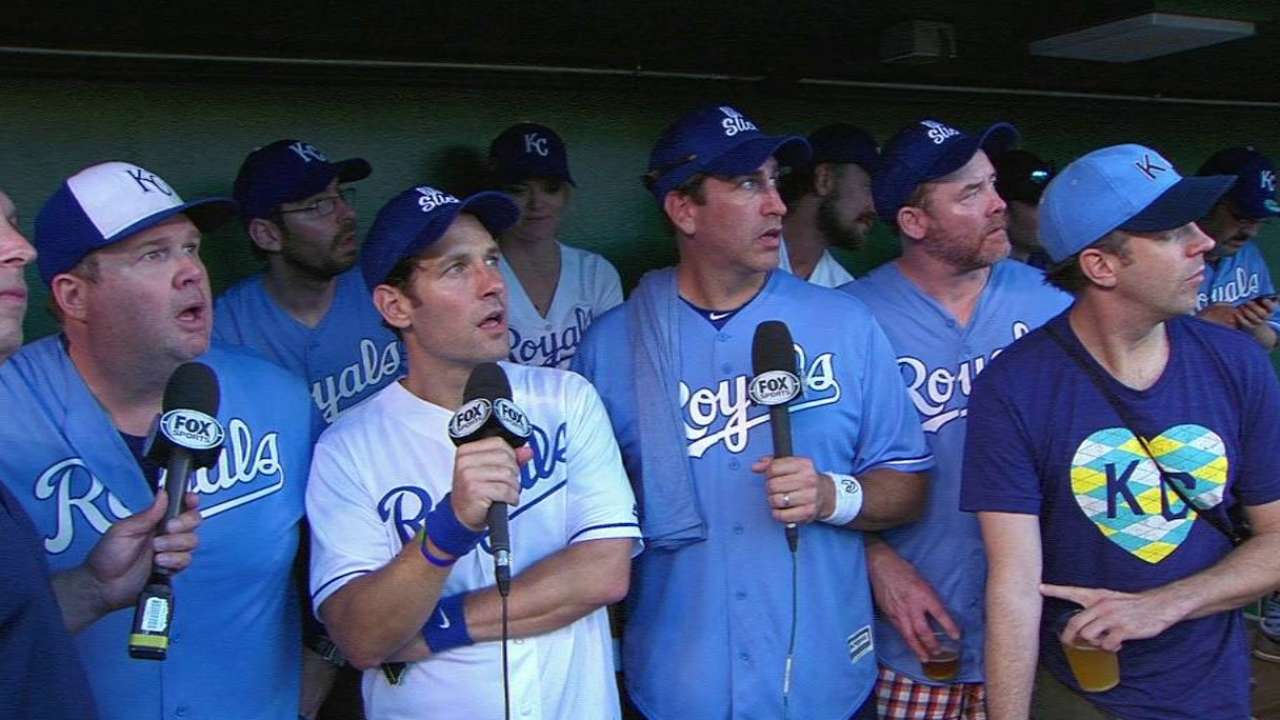 While players from both pro teams mingled with the celebrities before the game, the game itself wasn't nearly the athletic show expected to follow later in the night -- which was exactly the point.
The aftermath. #BigSlickCelebSoftball pic.twitter.com/ksTwK3O0uB

— #VoteRoyals (@Royals) June 19, 2015
"We obviously don't play by any real rules, so it's just fun to get out there and have fun," Stonestreet said.
The crowd certainly enjoyed the antics, from Rudd zooming around the infield disrupting plays to Gomez being hurried to home plate ahead of an inside-the-park, four-errors-made home run.
And in the spirit of fun -- and timing -- the game ended after the top of the fourth inning in a 4-4 tie following an all-in-good-taste scrum from who was going to run away with the trophy.
The real fun for the celebrities, though, comes in raising money for Children's Mercy Hospital and visiting the kids prior to the game itself.
"The auction where we raise money and go to the visit the kids is always the most what brings everything into perspective, and it's why we're here, so that's the most important thing," Stonestreet said. "It's what our friends from out of town, from L.A. and New York and other places, say, too. Coming to see the kids is usually the most meaningful thing they get to do over the break."
Big Slick also allows people to donate money online for their crowdrise campaign also to Children's Mercy.
Jordan Wilson is an associate reporter for MLB.com. This story was not subject to the approval of Major League Baseball or its clubs.