Yost winningest Royals skipper with No. 411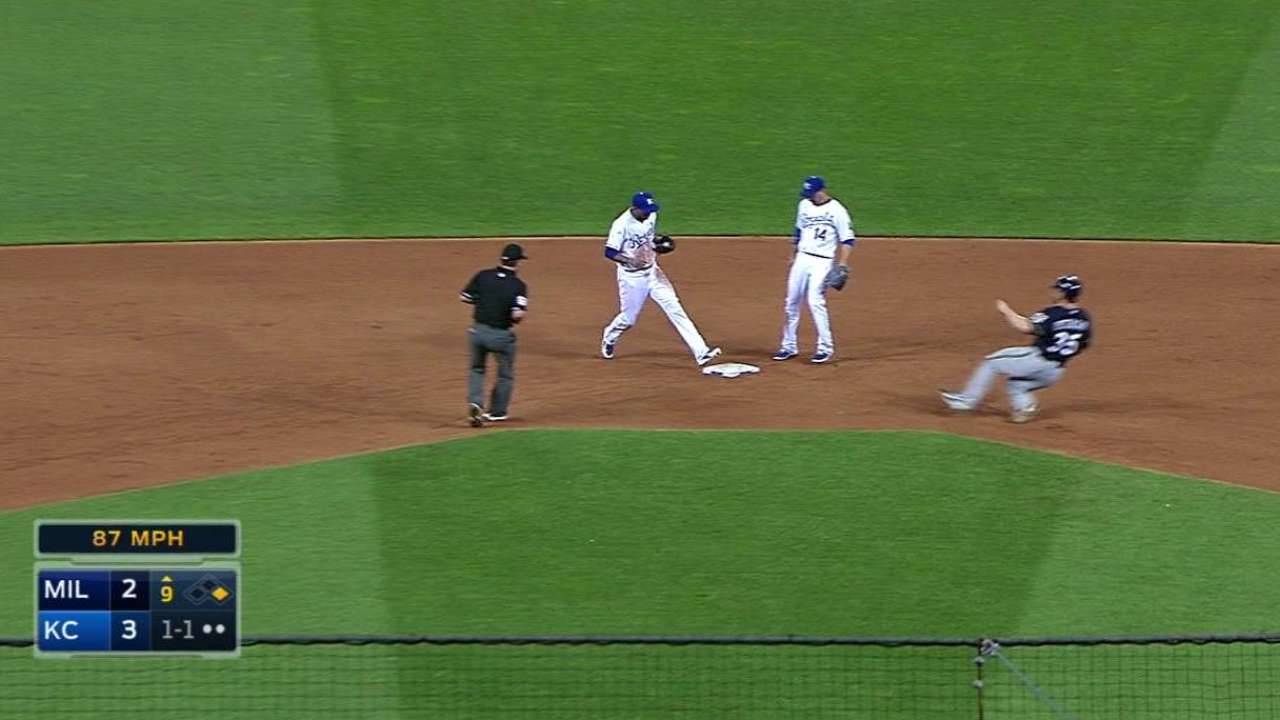 KANSAS CITY -- OK, now Ned Yost will talk about his milestone win.
Yost surpassed his Hall of Fame predecessor Whitey Herzog as the winningest manager in franchise history, with the Royals' 3-2 victory over the Brewers on Thursday night at Kauffman Stadium.
Yost shared the credit with the rest of the organization.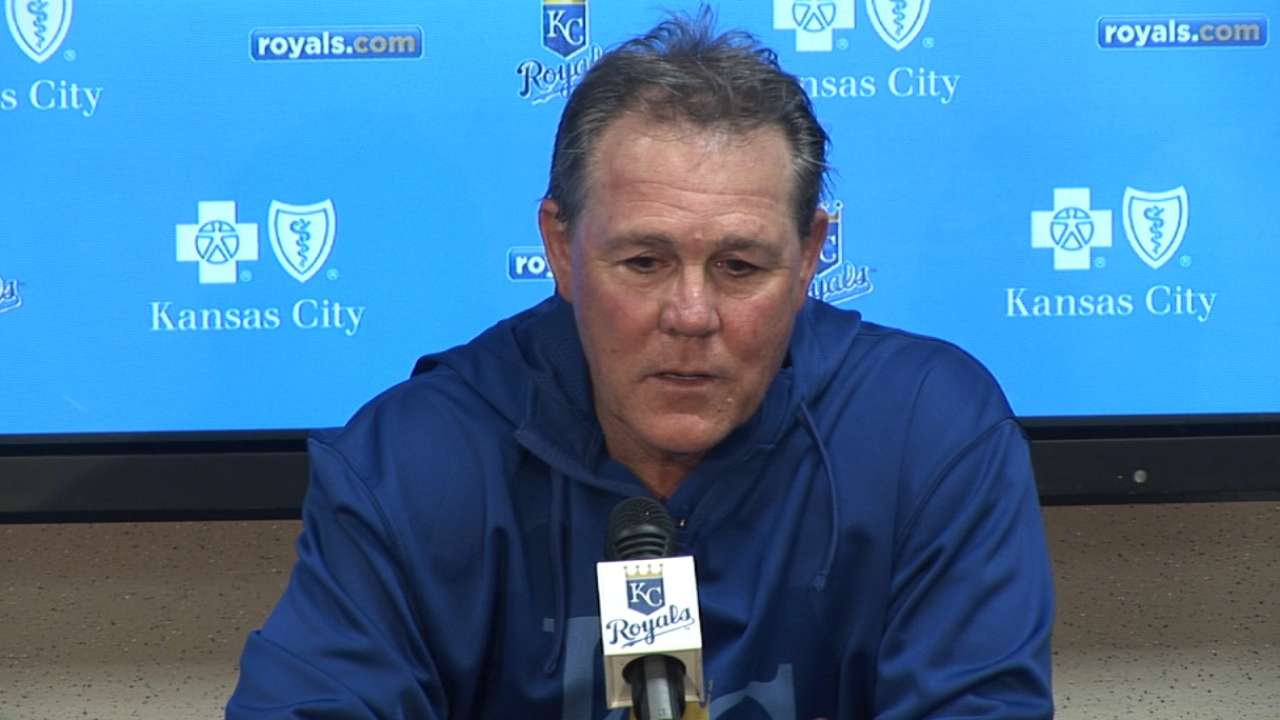 "It's nice, but again, I don't really look at it as an individual achievement," said Yost, who is now 411-427 with the Royals to Herzog's 410-304 mark from 1975-79. "I don't feel like I'm in the same class as Whitey Herzog and Dick Howser [third-winningest], one. Two, this is an organizational achievement.
"I think it's an organizational-wide achievement, and I'm very proud to be a part of that."
Purely coincidental was the milestone win coming against Milwaukee, where Yost is still second all-time with 457 victories from 2003-08.
Shortstop Alcides Escobar knew Yost back when they were both with the Brewers and Escobar still respects the skipper for the same reasons.
"When you've got a manager like that, that trusts in players, that says thanks for my players, that's why the players say the same thing," Escobar said. "Thank you for him and everything that's doing really well here."
All the same, Yost deflected the praise back onto the scouts, player development staffers, all of his players and especially general manager Dayton Moore and owner David Glass.
"The stability that Dayton and Mr. Glass provide is crucial to that [achievement]," Yost said. "I mean, the entire organization from the front office people to baseball ops. Everyone is involved in this. I just think it's a great achievement for the organization."
Jordan Wilson is an associate reporter for MLB.com. This story was not subject to the approval of Major League Baseball or its clubs.