Kipnis celebrates Blackhawks' Stanley Cup win
Indians' rainout gives lifelong fan night to watch game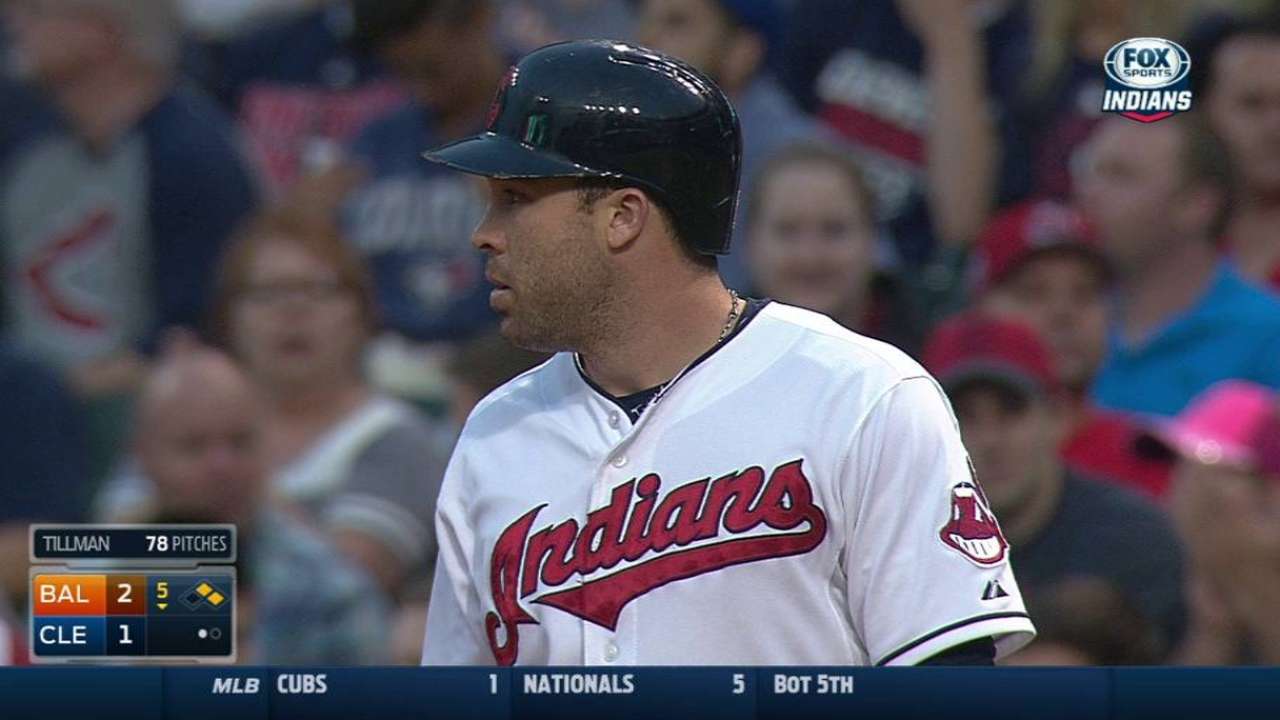 When Cleveland's game against the Cubs was postponed due to rain, it was music to Kipnis' ears.
"When you're going well, you don't want too many rainouts," Kipnis said with a smile on Tuesday. "This one was delightful to say the least. ... I thought I needed to be pinched. I was like, 'No way. I wished for this. I prayed for this, but I didnt think anybody was listening.'"
It turned out to be a night Kipnis will never forget.
Game cancelled! Get to watch the Blackhawks game 6 in Chicago for the cup!!

— Jason Kipnis (@TheJK_Kid) June 15, 2015
Kipnis -- who lives in Chicago in the offseason and grew up in the suburb of Northbrook -- left Wrigley Field and was able to meet up with a host of family and friends at a nearby sports bar. He watched as the Blackhawks defeated the Tampa Bay Lightning, 2-0, to capture the Stanley Cup in six games.
To top it off, the Stanley Cup trophy was on hand at Wrigley Field for a pregame celebration on Tuesday.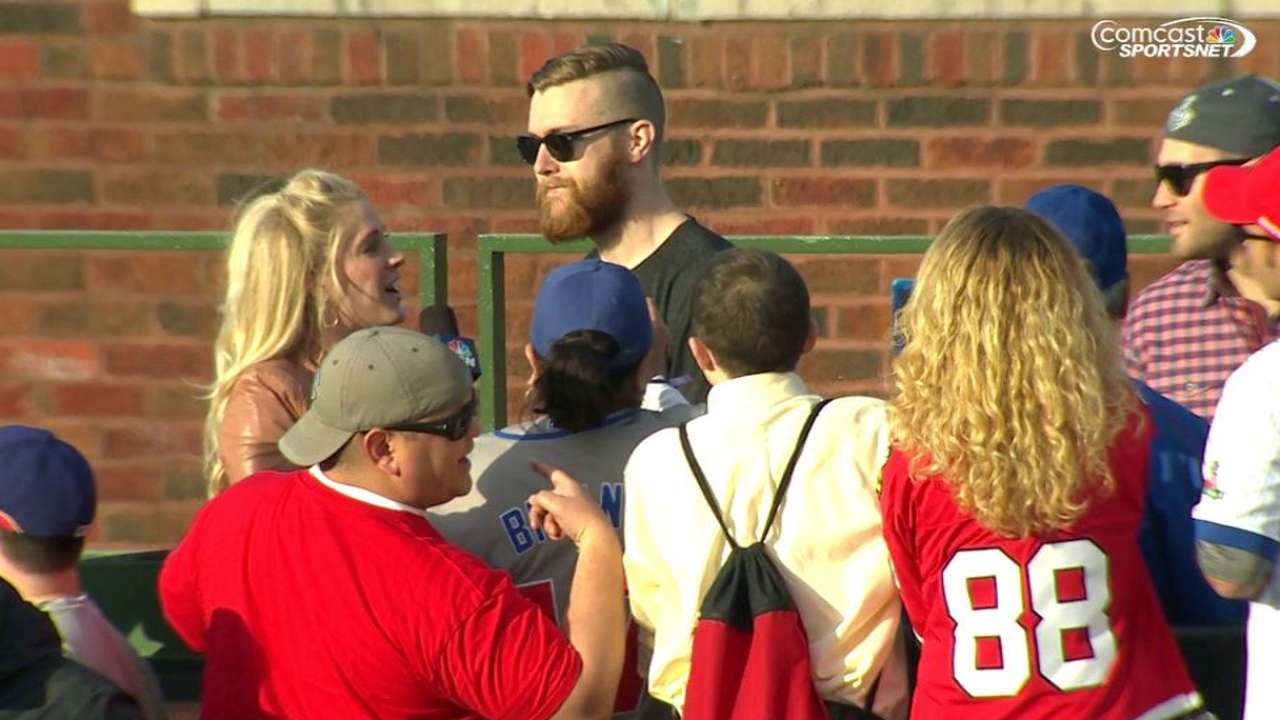 "Oh my God," Kipnis said. "The bar that we were in, the countdown with 10 seconds left, the champagne being sprayed everywhere, it was like straight out of a movie. And the fact that I was surrounded by all my best friends and my [family], man, it made it that much better."
After the Blackhawks' victory, Kipnis joined the thousands of Chicagoans who took to the streets in Wrigleyville to celebrate the win.
Hawks Win!!!! https://t.co/wgDkQl2V9L

— Jason Kipnis (@TheJK_Kid) June 16, 2015
"We all went outside and it was nice out and everyone filled the streets," Kipnis said. "There were Hawks chants and everyone was giving strangers high fives and hugs. It was just a really fun night. I couldn't believe it played out the way it did."
Kipnis said the crowd he was in kept the party under control, too.
"They're starting to get good at it," Kipnis said with a smirk. "They're starting to learn. I guess when you get three [Stanley Cups] in six years, you get a little experience."
Told that his second baseman was out celebrating on Monday night, Indians manager Terry Francona laughed.
"I don't doubt it," Francona said. "He's pretty fired up."
The memorable night did not keep Kipnis from remaining in the lineup for the Tribe on Tuesday.
"I've been avoiding [Francona]," Kipnis quipped. "I've been looking down every time I walk by him. No, I feel fine. Even I've learned from a little experience along the way of how to handle nights like these. I'll be ready to go."
Jordan Bastian is a reporter for MLB.com. Read his blog, Major League Bastian, follow him on Twitter @MLBastian and listen to his podcast. This story was not subject to the approval of Major League Baseball or its clubs.