MLB.com Columnist
Marty Noble
Arm of Thor bests Jays' mighty bats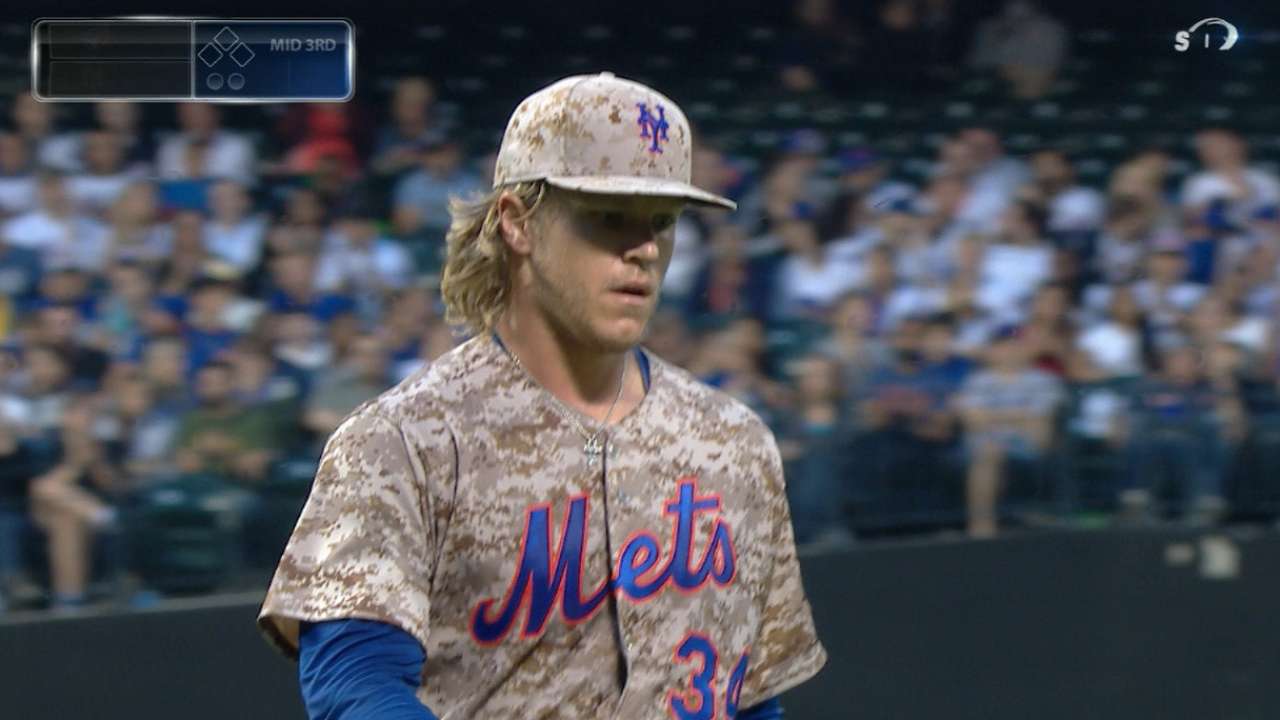 NEW YORK -- So the big bad bullies from North of the border arrived with the scorched bats they had used to fashion a winning streak of 11 games and a scoring binge of epic proportions. The kids who work in the other clubhouse at Citi Field couldn't handle their bat bags without gloves. The contents still were sizzling, too hot to handle -- 212 degrees Fahrenheit or, as they say up there, 100 degrees Celsius.
Had the Blue Jays scored 66 runs during their streak, the total would have qualified as staggering. But they had scored 88, for goodness sake. Eighty-eight. For the better part of two weeks, they had produced as if their batting order included three Musials, a Brett, two Stantons, a Pujols, a Mantle and a Teddy Ballgame. Eight runs per game is well beyond Murderers' Row standards.
The Jays appeared to be fully equipped to handle whatever challenge the difficult-to-measure Mets and their rookie pitcher would present Monday night. Toronto knew of Noah Syndergaard, of course; he had been its property until it thought it needed R.A. Dickey's knuckleball more than Syndergaard's promise two winters ago. Besides, the Jays had produced 88 runs in 11 games.
And then Jose Bautista, the game's third batter and a man known for good reason as Joey Bats, attacked a sinking fastball that passed over the plate, and the baseball quickly passed over the wall in left field.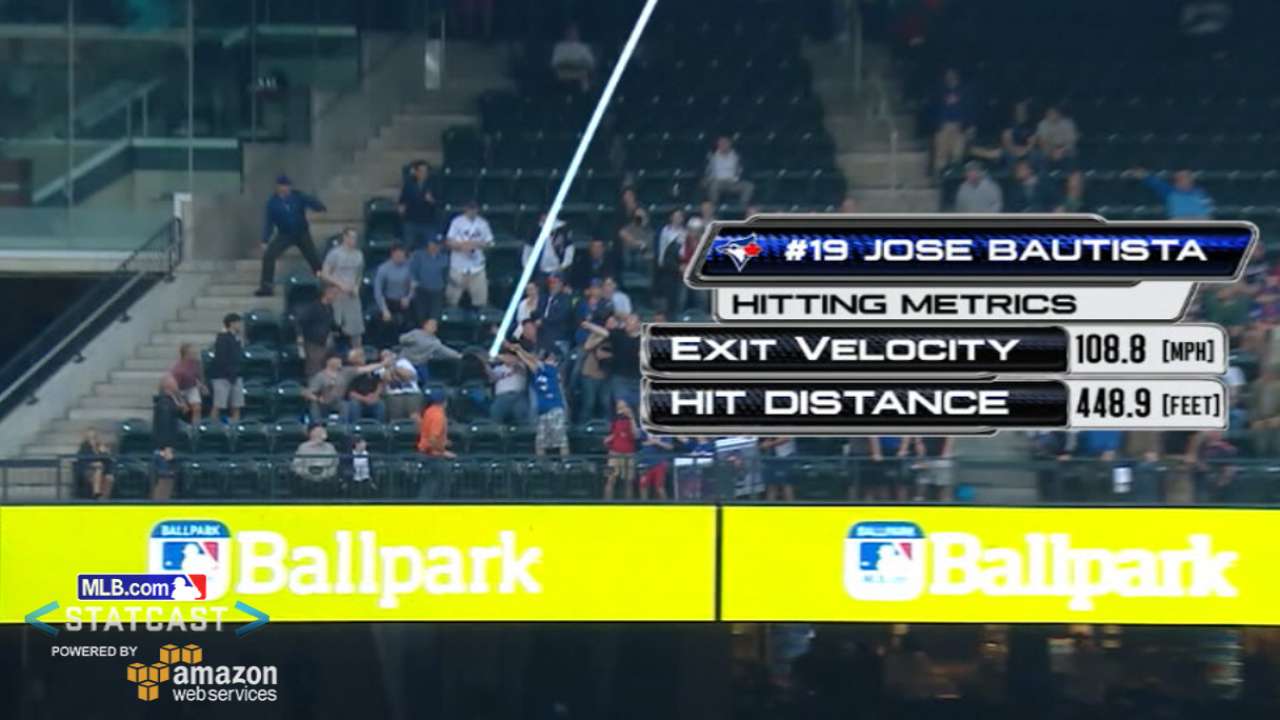 Forgive the many who had gathered to witness this international and Interleague confrontation with thoughts of a Mets victory. In the instant that followed Bautista's swing, those who had paid to watch sucked in air through their teeth as people do when they anticipate the worst.
More than a few of them had to think Bautista's home run was a signal that another barrage was in the offing, that 88 might jump to 100, that a 12th victory was likely, that Syndergaard would be overmatched by the bullies.
Concern developed in the Mets' dugout, though not because Bautista had flattened a sphere that carried Rob Manfred's autograph. No, Syndergaard's pitch count, 32, and the weariness of the Mets' relievers converged to concern manager Terry Collins more.
"What are we going to do if we have to go the 'pen after four innings?" he said to himself.
Syndergaard made moot the question. The score still was 1-0 in the Jays' favor as he walked from the mound to the dugout and on to the clubhouse, his workday complete after the Jays' sixth. He had made mute their offense for five innings. He had surrendered that missile home run and a single by Chris Colabello in the first and two walks thereafter. He had struck out 11 of his other 18 batters. He had allowed the Mets relievers to remain seated.
He had added another layer of promise to the Mets' season and a first-place standing.
****
Syndergarrd is a big man -- 6-foot-6, 240 pounds. But inexperience and the recent resume of the Jays readily could have shrunk his image. That he silenced that offense in what became a rousing 4-3, 11-inning Mets victory was David and Goliath stuff, though David probably was a head shorter than the Mets' starter.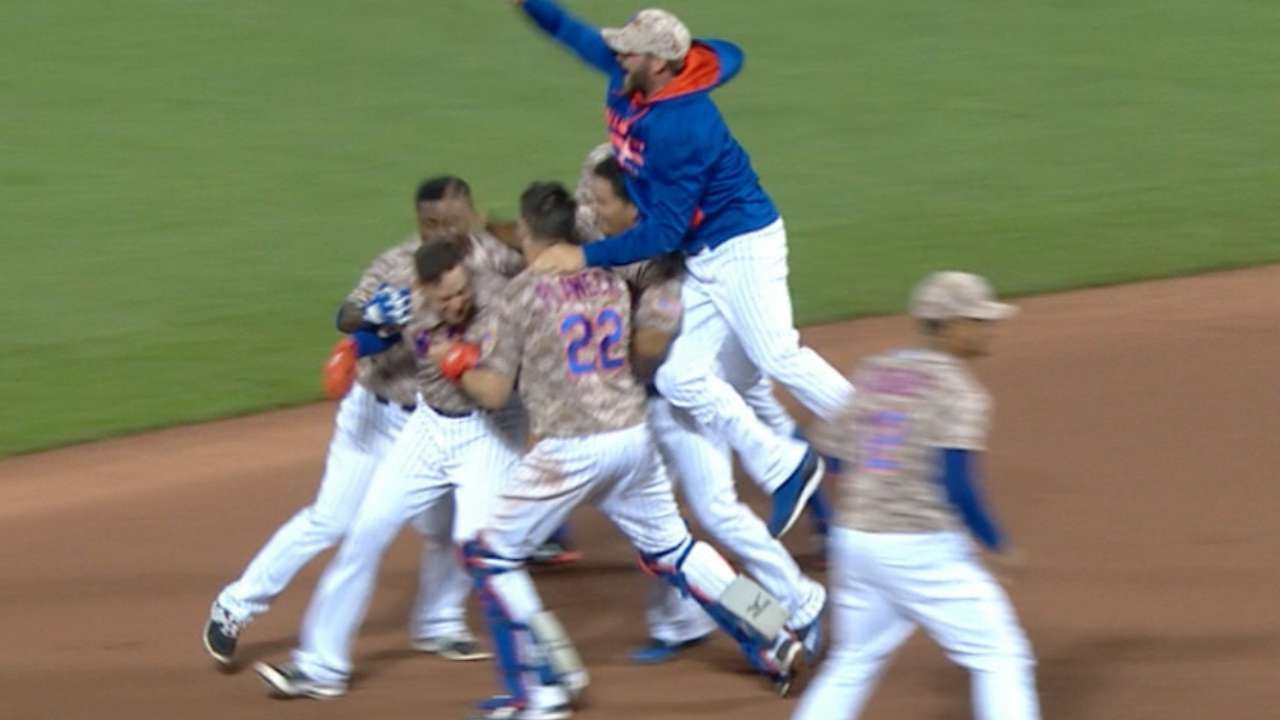 But all this happened in Flushing, where talented young pitchers with hissing fastballs have been known to unplug the the most formidable batting orders. So nothing Biblical here. The comparisons are with the pitching-rich Mets denying the heavily favored Orioles in the 1969 World Series and the similarly composed Mets turning away the Big Red Machine four Octobers later.
The stakes were different, of course, and six innings against the simmering Jays proves little. But the takeaway Monday night is the same as it was in those two postseason series -- as Earl Weaver was fond of saying, "Momentum is tomorrow's pitcher."
Eighty-eight runs in 11 games is freight-train momentum. But that crush of runs turned out to be not much of a problem for Syndergaard, who is one of three pitchers of tomorrow who have the Mets thinking big.
He had seen Jacob deGrom surrender a monster home run to the Braves' Freddie Freeman in the first inning on Saturday. Freeman's carried farther than Bautista's belt. But after 11 innings, Syndergaard replayed Bautista's home run in his mind and said, "My ears are still ringing.
"But I tried to do what [deGrom] did and not let it bother me."
Mission accomplished ... and against the hottest team in the game.
"I was pretty much aware how hot they've been," Syndergaard said. "It's a deadly lineup." And he did more than survive it. He controlled it. "I can trust myself," he said. "That's a good feeling."
Marty Noble is a reporter for MLB.com. This story was not subject to the approval of Major League Baseball or its clubs.