Weaver bitten by home runs once again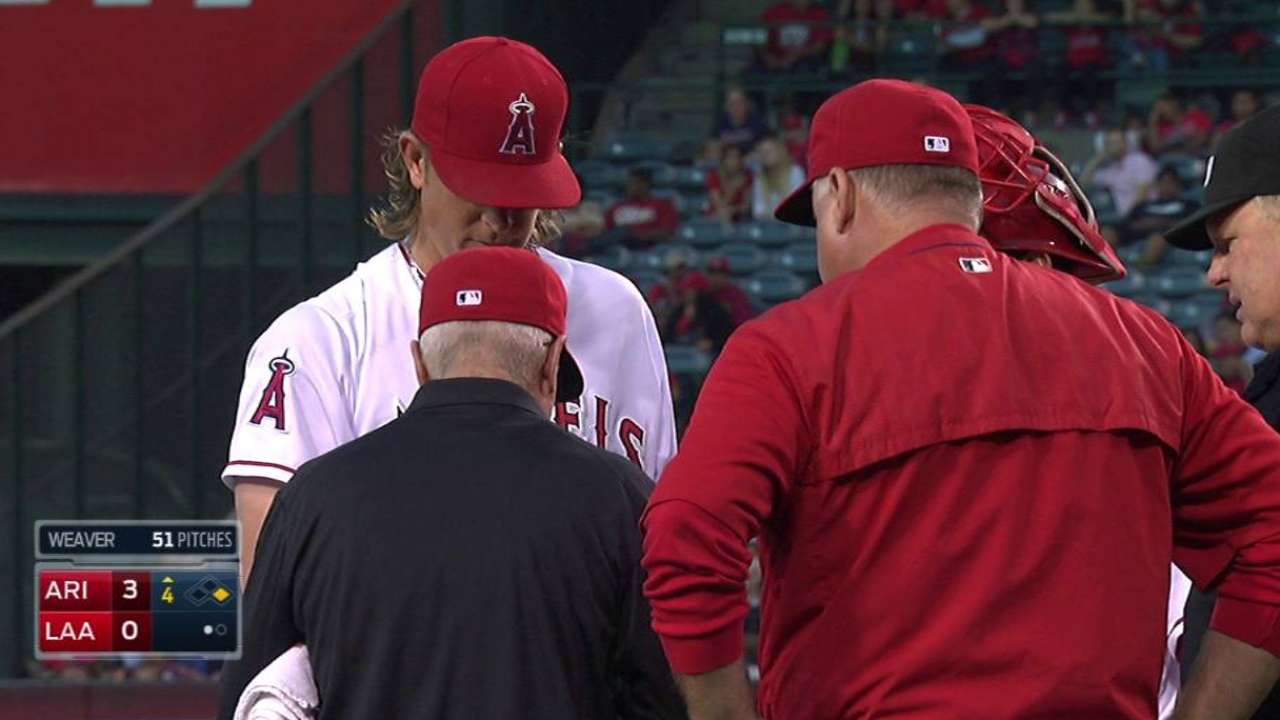 ANAHEIM -- When Yasmany Tomas' fly ball hit the top of the Angel Stadium left-center-field fence and bounced over for a home run -- the second one Jered Weaver allowed in the Angels' 7-3 loss to the D-backs Monday night -- left fielder Daniel Robertson stared after it, hands on his hips and a puzzled look on his face. He couldn't believe it'd gone out.
It was probably a good visualization of how Weaver has felt for much of the 2015 season. The veteran right-hander has allowed 16 home runs, tied for the Major League lead. He's a fly-ball pitcher, sure, but the fly balls have been flying out at an unusually high rate.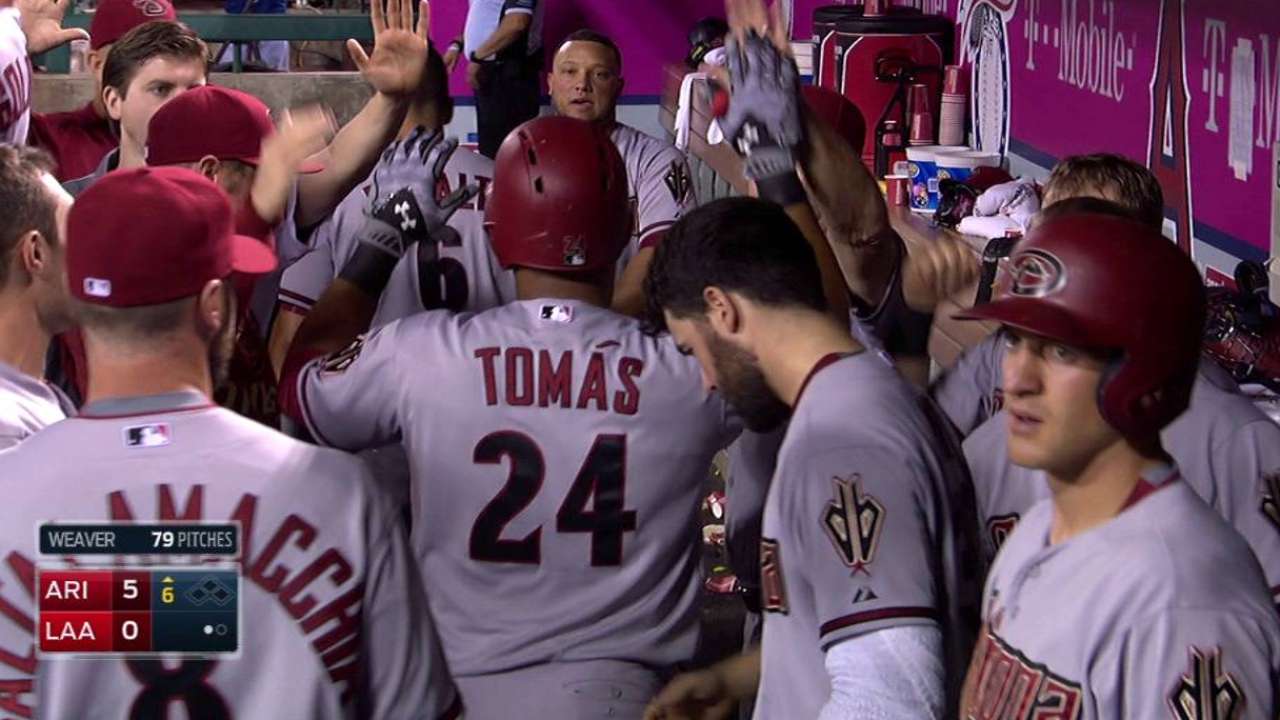 Some home runs are unavoidable, obviously. For example, allowing one to an elite hitter like Paul Goldschmidt, who opened the scoring Monday with a third-inning, three-run shot when Weaver hung a curveball he was "trying to bounce on the plate." But maybe there's a correctable issue somewhere, and Weaver just has to find it.
"Maybe stuff is just a little flat, or … I don't know what it is," Weaver said. 'Maybe going to too many offspeed pitches. I don't know."
Or maybe, as the season goes on, more of the fly balls will start staying in the yard. After Monday's game, manager Mike Scioscia seemed more concerned with the pair of walks Weaver issued than the pair of home runs.
"The glitch, really, were the walks," Scioscia said, "which he has not been doing. He's been containing teams, making them hit the ball."
Even so, for Weaver to be successful, the ballpark needs to contain more of those hits.
David Adler is an associate reporter for MLB.com. Follow him on Twitter @_dadler. This story was not subject to the approval of Major League Baseball or its clubs.