Gomez sidelined due to right leg soreness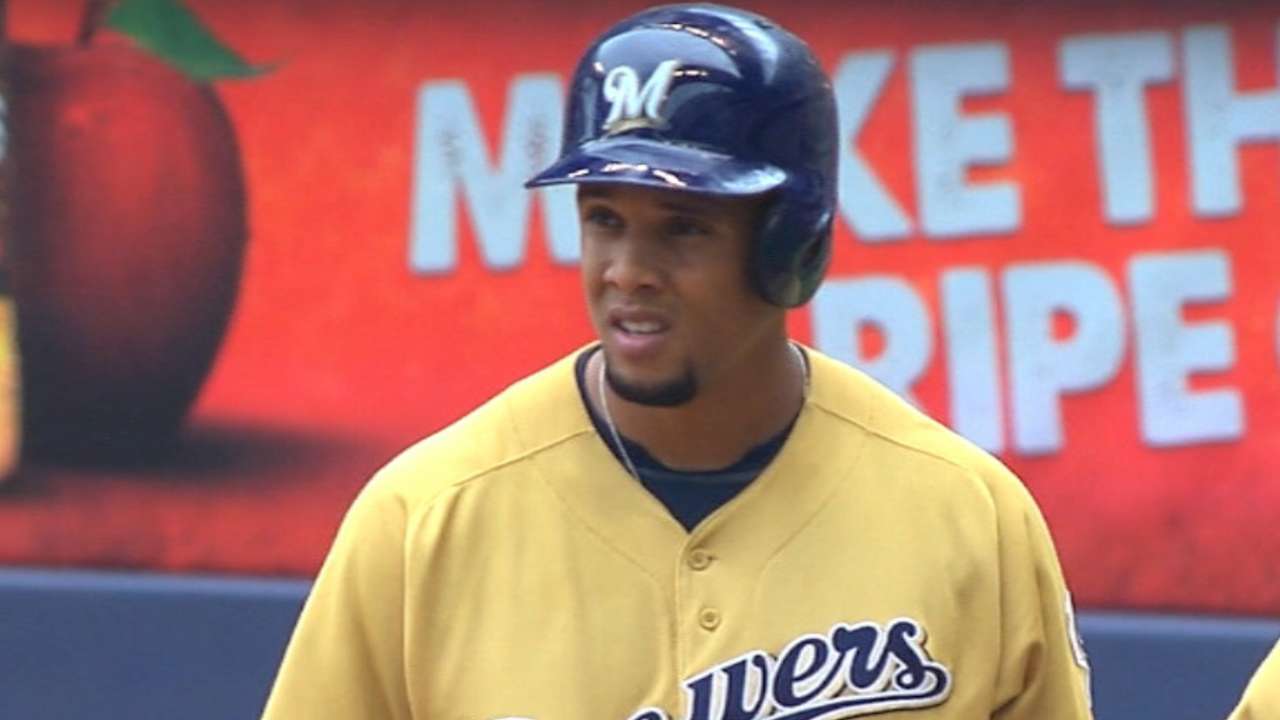 MILWAUKEE -- The questions surrounding Carlos Gomez's health have reemerged as the center fielder missed Monday's series opener against the Royals at Miller Park. He will be out for a few days due to right leg soreness, according to manager Craig Counsell.
"The goal, I guess, is to get Carlos at 100 percent," Counsell said before Monday's game. "I don't think the last couple of days he's been 100 percent. I thought we'd just take a couple of days and try to get him there."
Gomez has had issues with the same leg for much of the season. He missed three games last week due to a troublesome right hip and a strained right hamstring placed him on the disabled list back in April.
Although Counsell said Gomez is able to play, it's better that the Brewers use caution moving forward.
"It's best to have the great Carlos Gomez than grind through something for the whole season and have 70 percent of him," Counsell said. "Miss him for a couple of days and then get the best Carlos Gomez for the rest of the season."
As for possibly being the designated hitter when the Brewers travel to Kansas City on Wednesday?
"We haven't gotten that far," Counsell said. "We're just going to play it day by day, but I want him to get better."
With the Brewers at the bottom of the National League Central standings, opposing teams' scouts have had their eyes on Gomez, making this latest absence poorly timed in terms of potential trade discussions. The 29-year-old Gomez is making $8 million this season and is set to make $9 million in 2016.
Gomez has a slash line of .270/.309/.433 in 43 games with five home runs and 24 RBIs.
Brandon Curry is an associate reporter for MLB.com. This story was not subject to the approval of Major League Baseball or its clubs.