MLB.com Columnist
Fred Zinkie
5 fantasy hurlers to target in a trade
Tanaka, Harvey, Syndergaard, Carrasco or Arrieta could significantly impact a roster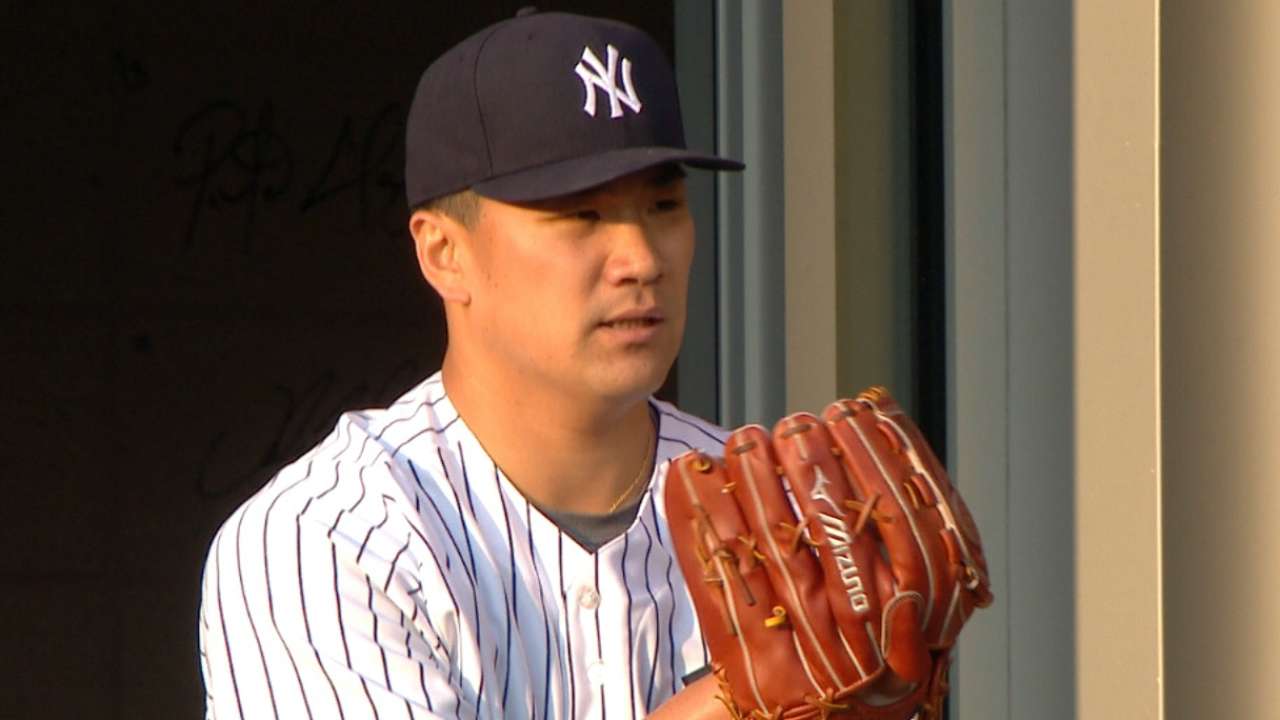 With just nine pitching spots in a standard fantasy lineup, one impact hurler can make a massive impact on the results of the entire group. Owners who are looking to transform their staff should consider making trade offers for the five starters listed below.
Masahiro Tanaka, Yankees: With a career 2.71 ERA and a 1.00 WHIP in the Majors, Tanaka is among baseball's most dominant starters when healthy. The right-hander has a questionable long-term future, as he has dealt with arm injuries on more than one occasion since last summer, but those in one-year leagues just need him to stay healthy for roughly 20 more starts. Tanaka is a terrific boom-or-bust trade target for those who need to make a bold move in order to get back into the race.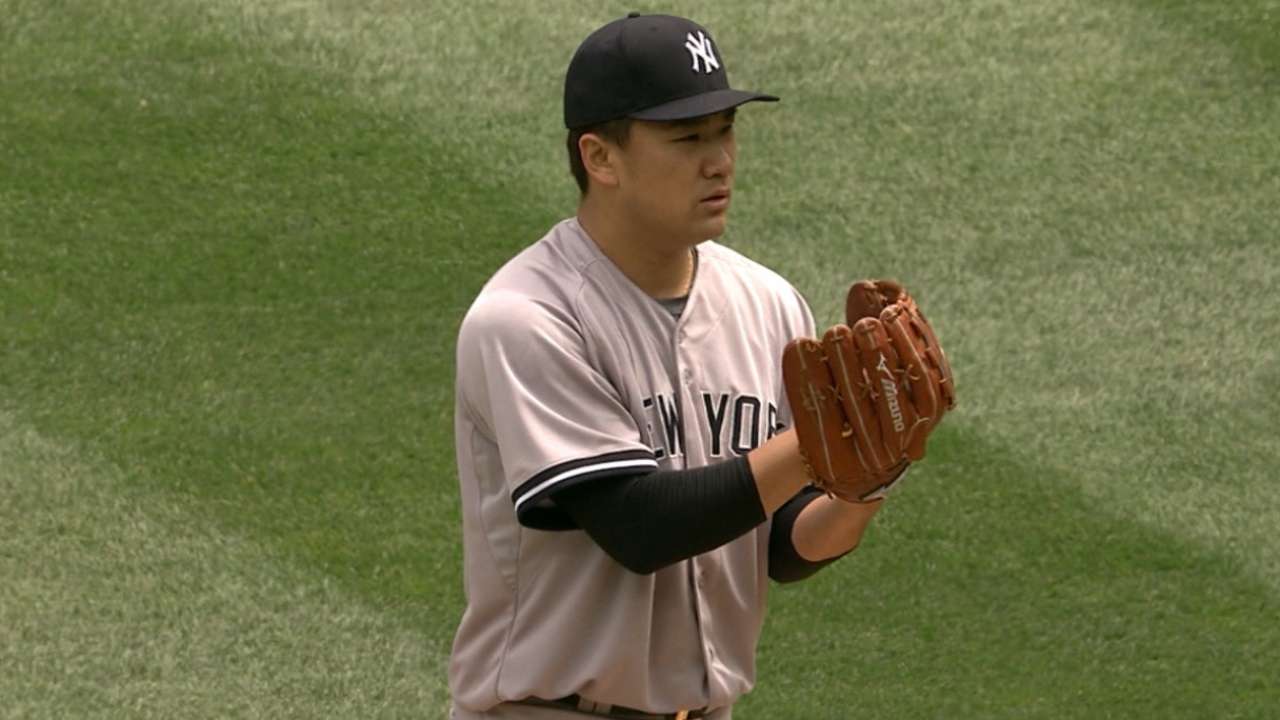 Matt Harvey, Mets: On May 22, the right-hander possessed a 1.98 ERA. But during his past four starts, Harvey has allowed 20 runs in 25 innings, making some question his status as a mixed-league ace. Like Tanaka, Harvey is a risk worth taking for owners who are scuffling in the middle of the standings and need to find a difference maker. The 26-year-old could soon regain the form that has allowed him to produce a 2.69 ERA and a 1.00 WHIP in the Majors.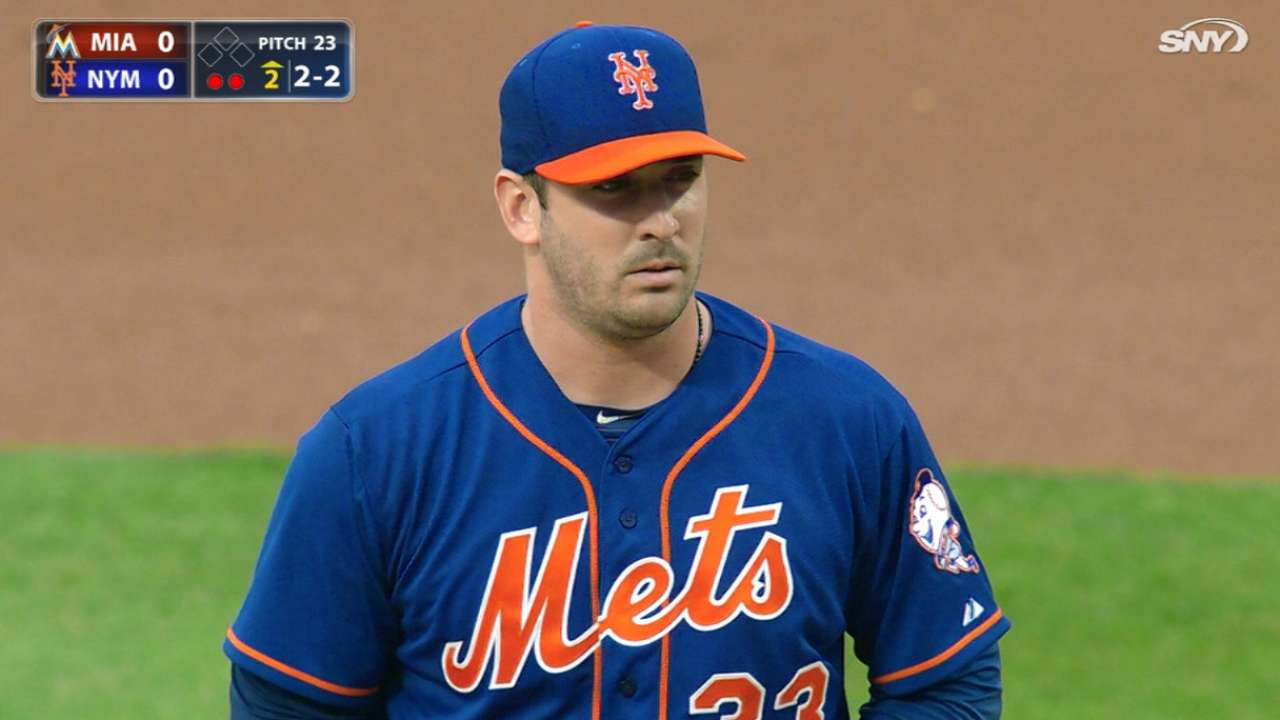 Noah Syndergaard, Mets: The 22-year-old appeared to be ready for immediate success when he allowed five earned runs combined in his initial four starts. But his stock plummeted after he gave up 11 runs on 20 hits in 10 innings during his past two outings. The rookie is a risky investment, but his skill set gives him the potential to be a difference-maker once he gets back on track. Smart owners will add him at a discount.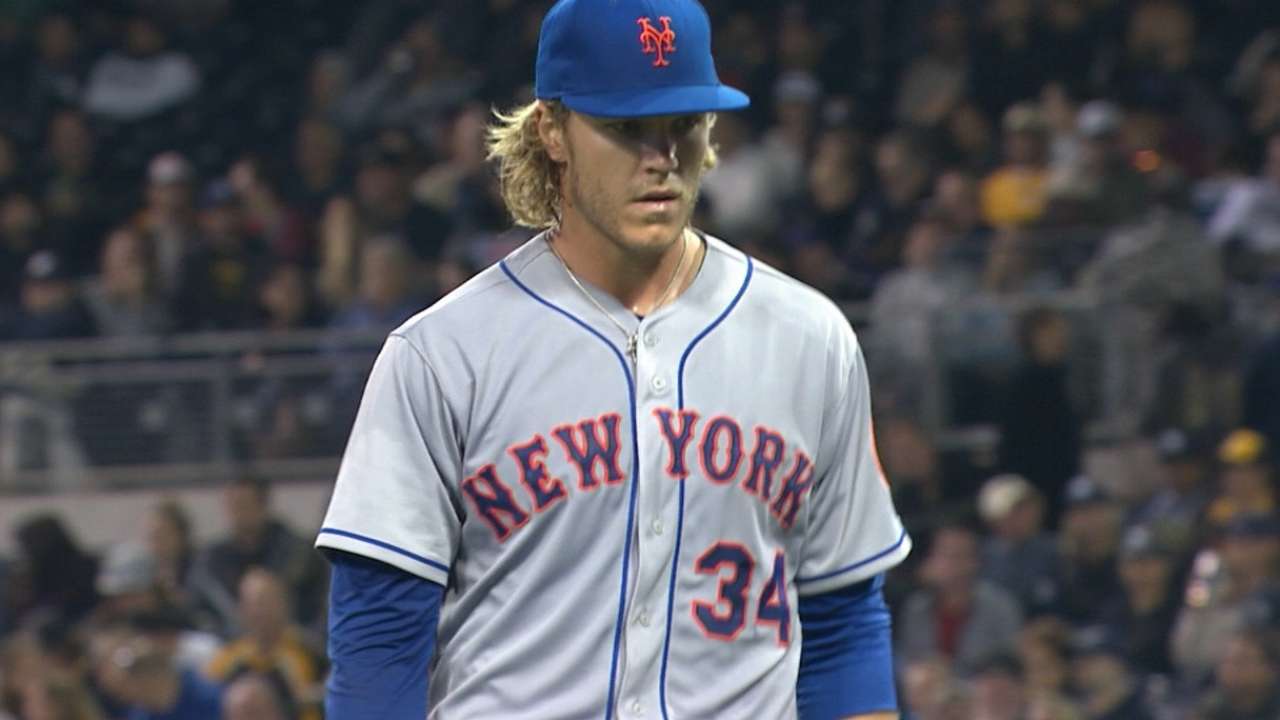 Carlos Carrasco, Indians: Carrasco dominated during the second half of 2014, posting a 1.72 ERA with 86 whiffs in 78 2/3 innings. The right-hander has produced an unimpressive 4.38 ERA and a 1.24 WHIP this season, which likely has many of his fantasy owners feeling that they overestimated his potential on draft day. But with an 85-to-18 strikeout-to-walk ratio in 74 innings in '15, Carrasco could have better success going forward if the Indians' recent infield additions improve a unit that ranks 28th in the Majors with a .666 defensive efficiency ratio.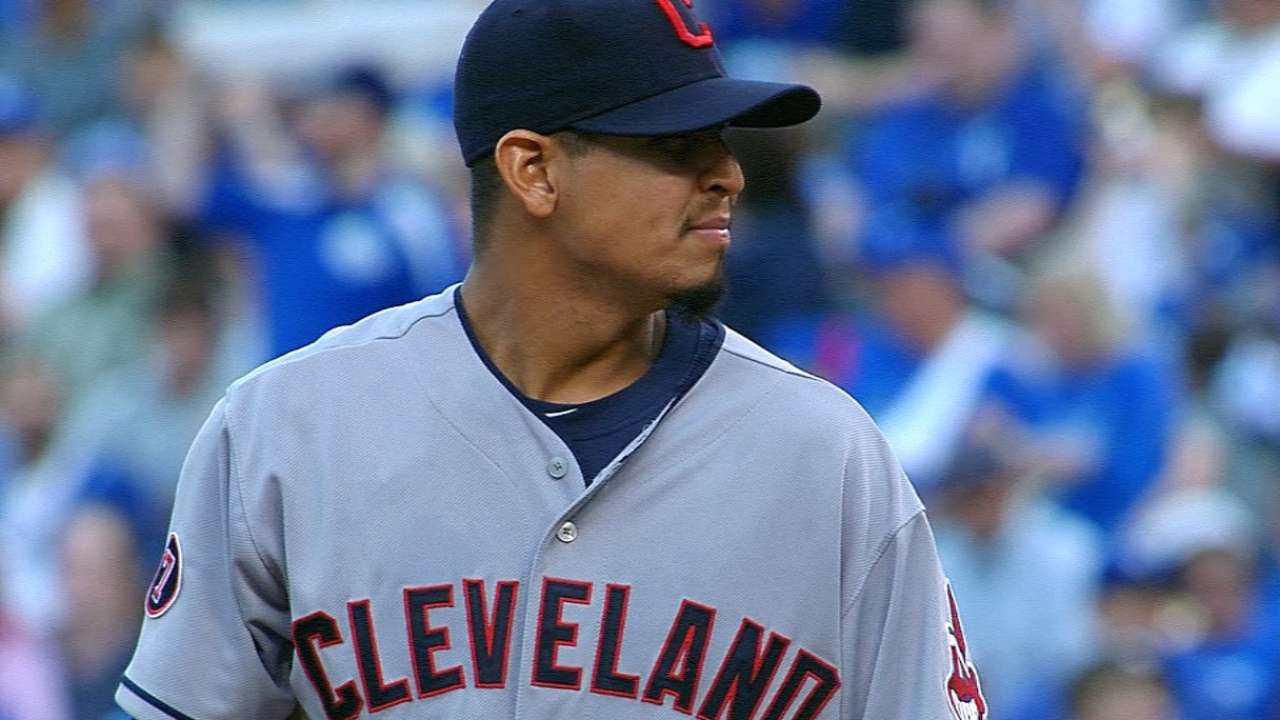 Jake Arrieta, Cubs: After previewing four boom-or-bust trade targets, let's note a consistently excellent starter who does not get the credit he deserves. Since joining the National League during the 2013 season, Arrieta has produced ace-like stats: a 2.90 ERA, a 1.05 WHIP and 287 whiffs in 285 1/3 innings. Owners are likely to trade the right-hander for a lesser return than the likes of Madison Bumgarner or David Price, yet Arrieta could have similar success during the remainder of the season.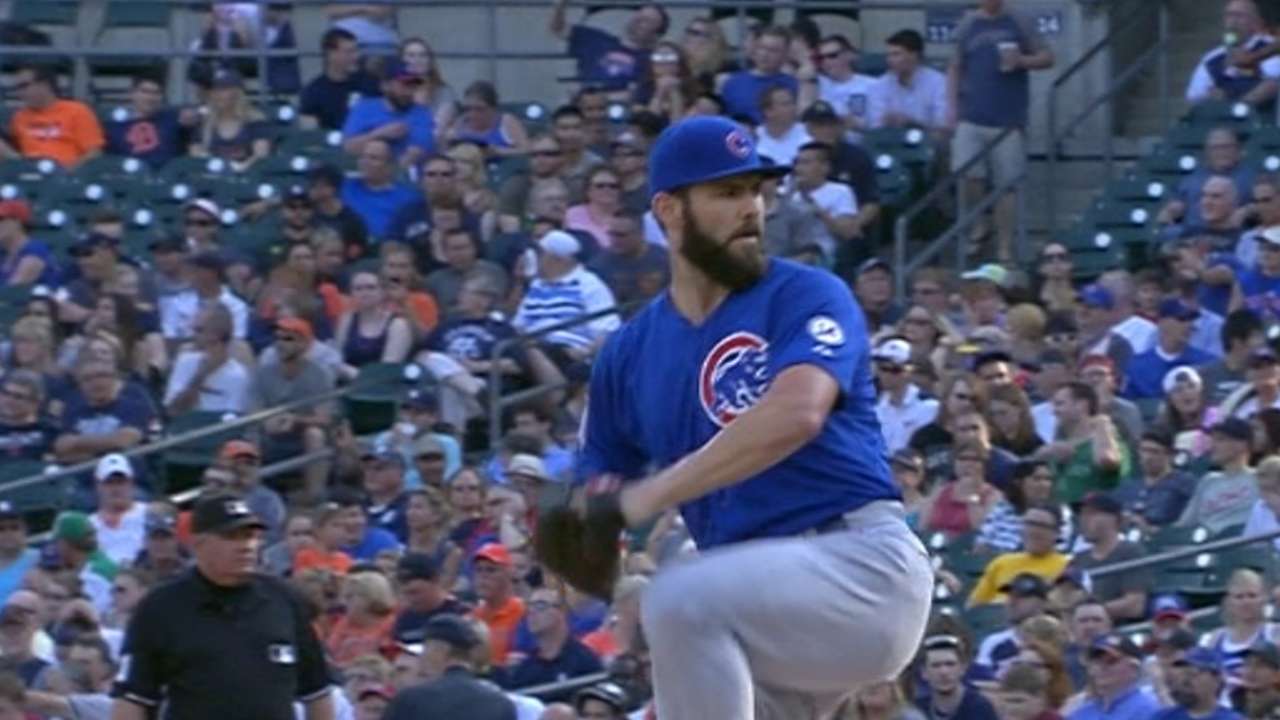 Fred Zinkie is the lead fantasy baseball writer for MLB.com. Follow him on Twitter at @FredZinkieMLB. This story was not subject to the approval of Major League Baseball or its clubs.