Gomez not taking solace from avoiding no-hitter
All-Star outfielder's 7th-inning single only hit off Scherzer Sunday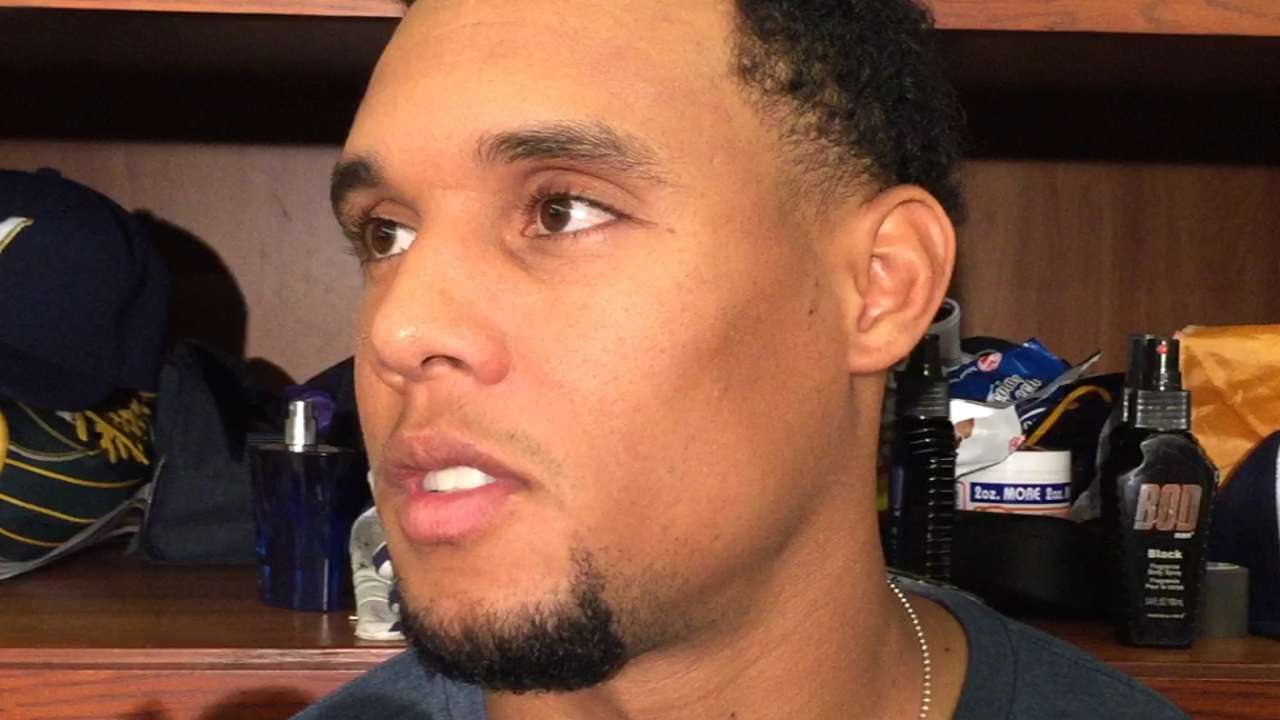 "I got lucky," Gomez said after the Nationals' 4-0 victory. "I'm happy because I hit it, but not really because when a guy had a game like that ... and stuff like that, I mean, I don't enjoy it. I would enjoy it if I hit a real base hit.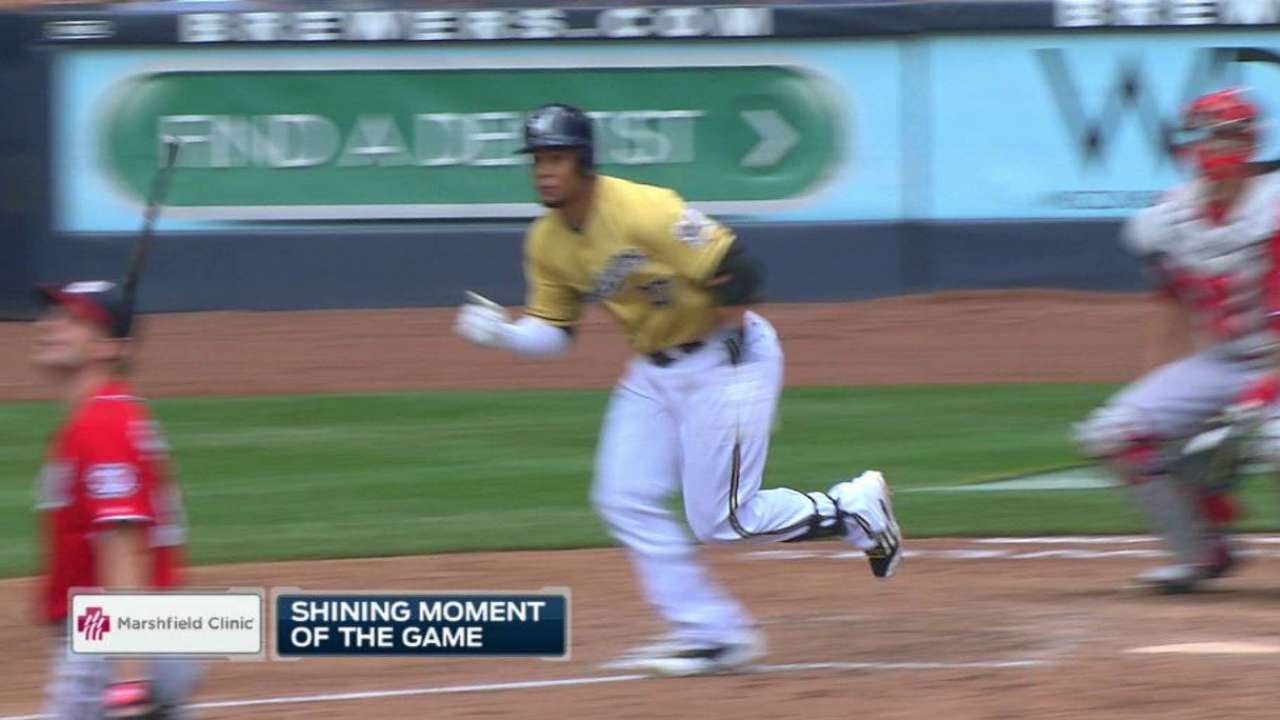 "Because he dealt, he pitched unbelievable. ... I can say I don't enjoy that base hit in the seventh. Because a game like that, if you hit it hard -- it's what I think you know? Everybody's different. He still threw a really good game. I'm happy for him."
Scherzer set a Nationals record with 16 strikeouts and allowed just that one hit, plus a Scooter Gennett walk, in a complete game in front of 34,964 fans. It was the Brewers' eighth shutout loss this season.
Before Gomez stepped to the plate in the seventh inning, Scherzer had retired all 18 Brewers batters he'd faced. Gomez got just enough of pitch No. 70 to clear second baseman Anthony Rendon's glove. Had Scherzer not broken Gomez's bat, it probably would have been a routine flyout to right field, Gomez said.
"I didn't know where the ball was going," Gomez said. "I just [swung] and I see everybody run to right field. I start looking, 'where is the ball?' I see the second baseman try to jump, and I thought it was right there, because I didn't even know where the ball was going. I thought it was a foul ball or something."
It was that kind of afternoon for the Brewers, who didn't hit a baseball past the Nationals' infield until Gennett flew out to left field to end the fifth inning.
Scherzer didn't face a three-ball count until the eighth inning, when Jean Segura grounded a full-count pitch to shortstop.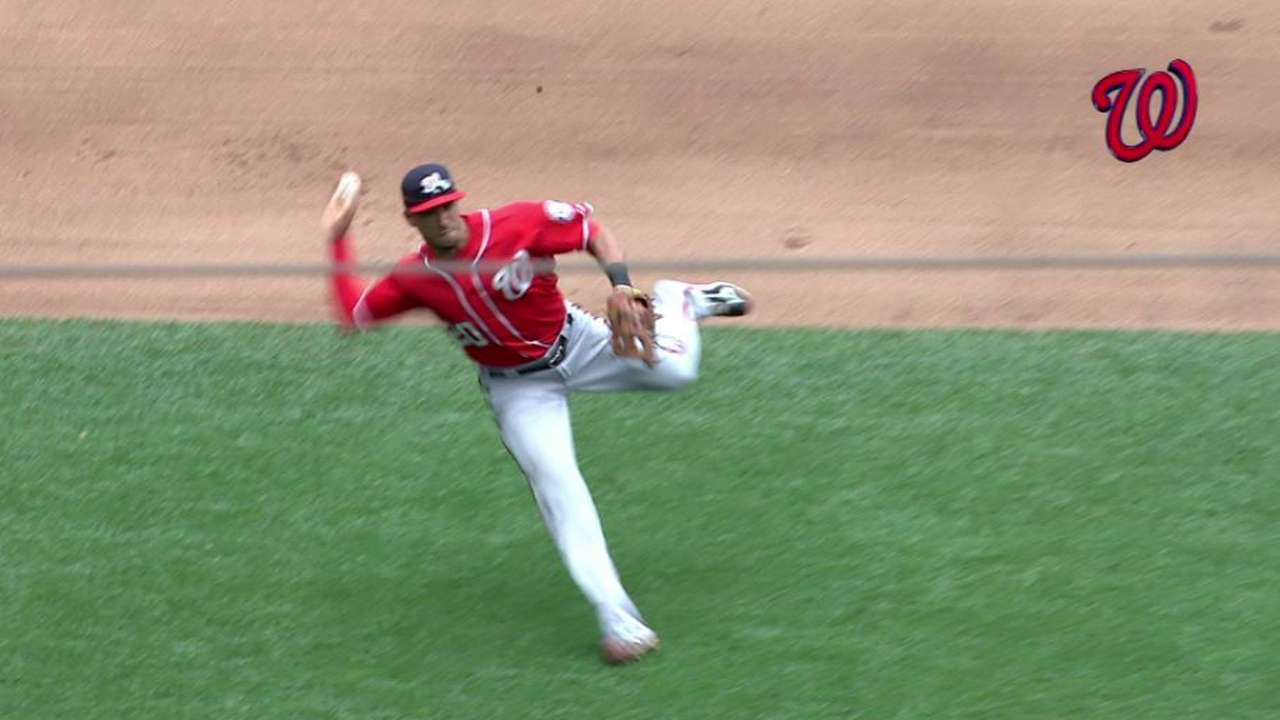 Gennett followed by working a walk, but said Scherzer was still looking "nasty."
"I really haven't seen anything like it before," Gennett said. "If anything, the fastballs he threw me were probably harder and had more action [late in the game]."
Adam McCalvy is a reporter for MLB.com. Follow him on Twitter @AdamMcCalvy, like him on Facebook and listen to his podcast. This story was not subject to the approval of Major League Baseball or its clubs.