Hale picks up Peralta after baserunning gaffe
D-backs outfielder dispirited when long drive only results in single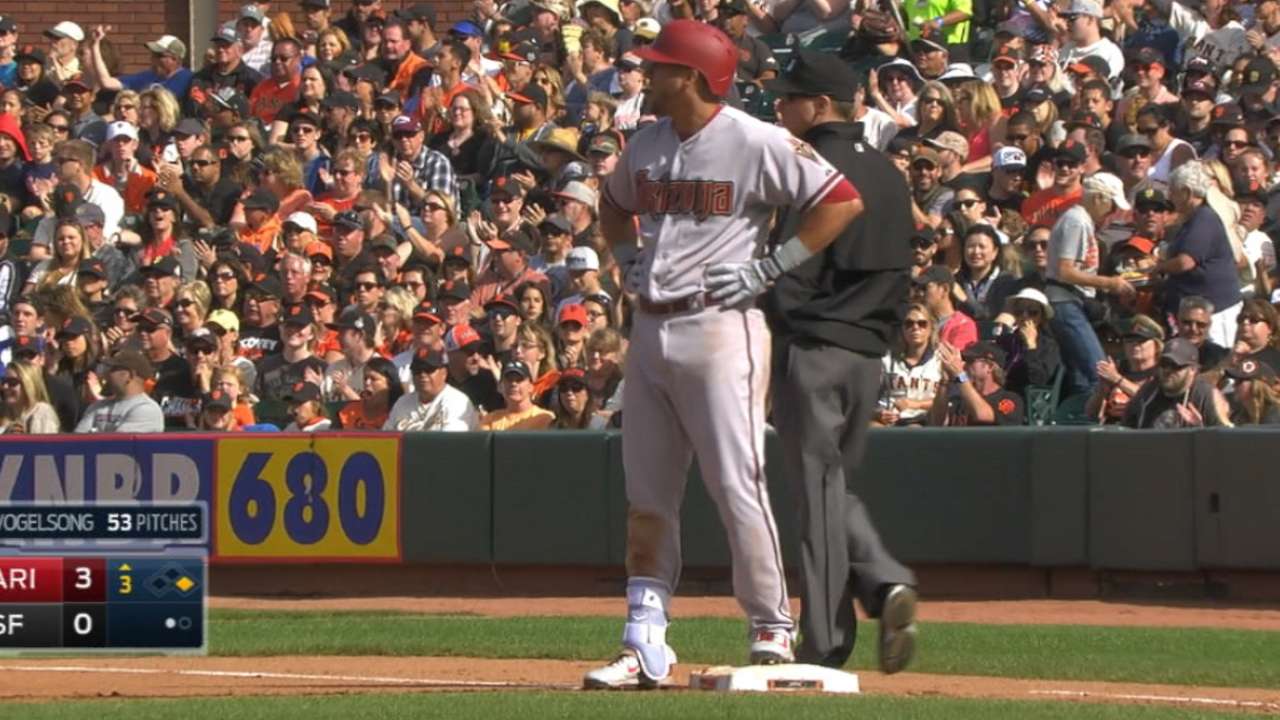 That's what made it so surprising Saturday when Peralta did not hustle out of the box in the third inning on a deep fly ball to center. Giants outfielder Angel Pagan deked Peralta into thinking the ball was going to go over the wall, so Peralta jogged instead of running.
Because of that, Peralta ended up with a long single instead of a double. Rather than chastise his player, D-backs manager Chip Hale realized he needed instead to lift his spirits after the play.
"He's a gung-ho hustler and it just affected him," Hale said. "For me he's the last guy I ever worry about not hustling. I just wanted him to let it go. He was so upset about not hustling, he felt so bad, that I think it affected his at-bats after that."
• Entering Sunday's game, reliever David Hernandez has not thrown since he made his season debut the previous Sunday. It was Hernandez's first appearance after missing all of last season and the first two months of this year following Tommy John surgery.
Hale did not want to give Hernandez a week off, but is still trying to use him in low-leverage situations, which can make it difficult to get him consistent work. Ideally, Hale said, Hernandez would pitch once every three days.
Steve Gilbert is a reporter for MLB.com. Read his blog, Inside the D-backs, and follow him on Twitter @SteveGilbertMLB. This story was not subject to the approval of Major League Baseball or its clubs.