Flores makes the most of cleanup cameo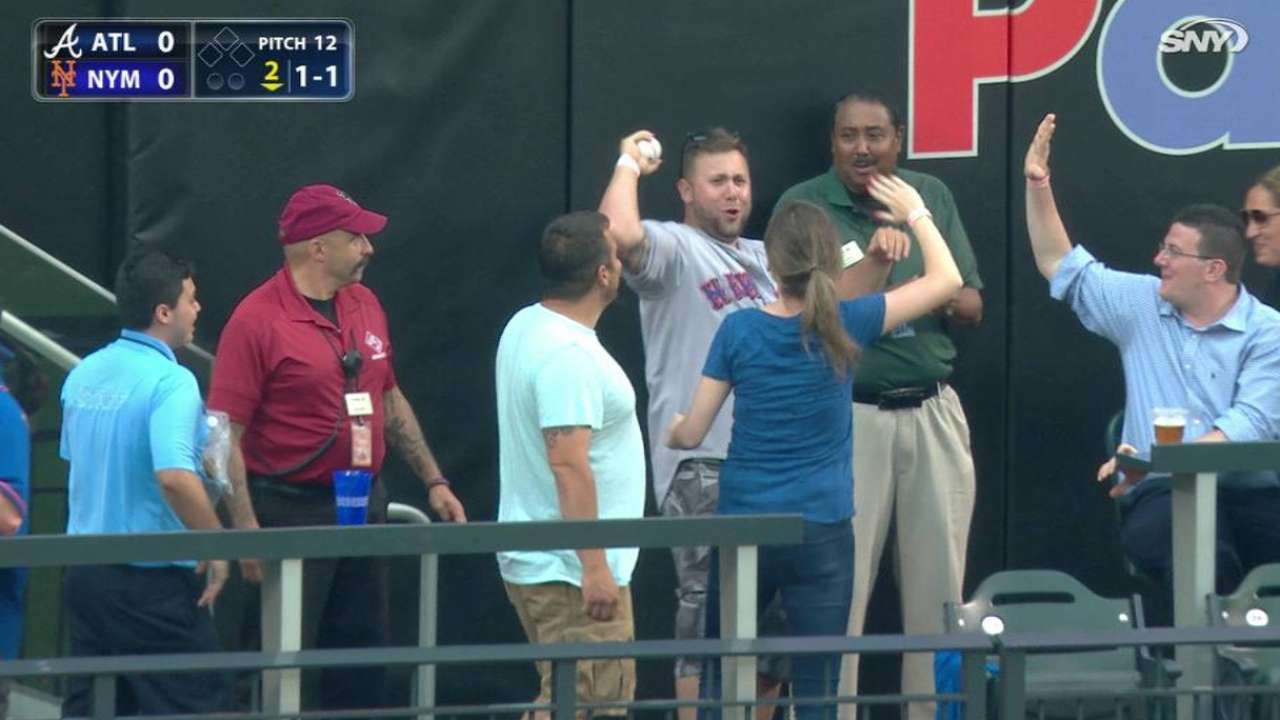 NEW YORK -- It's not often that a manager bats a player in both the No. 9 hole and the No. 4 hole in the span of a month, and it's not often that the player in question homers in what ends up as short cameos in both spots.
But that's the odd situation Wilmer Flores found himself in after Friday's 5-3 win over the Braves at Citi Field.
Less than a month before, on May 16, manager Terry Collins hit Flores ninth and pitcher Jacob deGrom eighth, and on that night Flores became the first Mets player to bat ninth while leading his team in home runs. Flores delivered a grand slam, and the Mets routed the Brewers.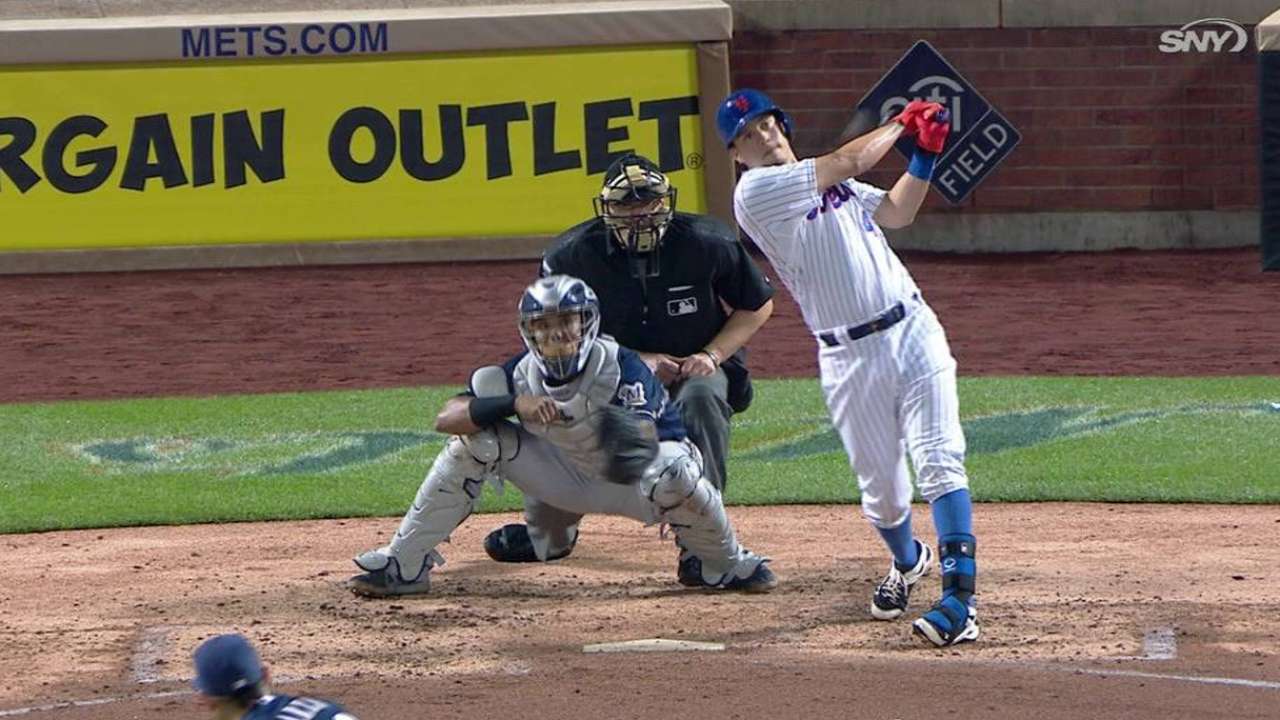 On Friday, Collins batted Flores -- still New York's leading home run hitter -- in the cleanup spot with Lucas Duda and Travis d'Arnaud both enjoying a night off. Flores became the first New York shortstop to bat cleanup since John Valentin in 2002, and the first to homer from the slot since Howard Johnson in 1991. Flores' 10th home run came off Alex Wood and provided the Mets' first run.
"It matters more for the people watching the game than the people playing it," Flores said of these lineup stats. "Its not like I think, 'I need to do this because I'm hitting fourth.'"
But that's how a manager thinks. Collins said before the game that he put Flores fourth because he felt Flores was New York's best option in that run-producing spot. Facing a lefty in Wood and given Flores' recent production -- he has 13 RBIs in his last 17 games -- Collins wrote his lineup with a specific mind-set and with explicit goals. He believes Flores can be a 25-home run player.
"I've thought this for years and years -- every team has got to have a surprise," Collins said. "If he gets into the mid-20s, we're really going to like what we're seeing."
All season, Flores has simultaneously showcased his offensive potential and defensive limitations. Concerns about the latter still linger -- Flores hasn't committed an error all month, but he did bobble a double-play ball on Friday and remains far from automatic -- but providing pop also brings balance.
Flores' 10 home runs don't just lead a team struggling for offense. They're again tied for the Major League lead among all shortstops.
Joe Trezza is an associate reporter for MLB.com. This story was not subject to the approval of Major League Baseball or its clubs.