Q and A: Blue Jays scouting director Parker talks Draft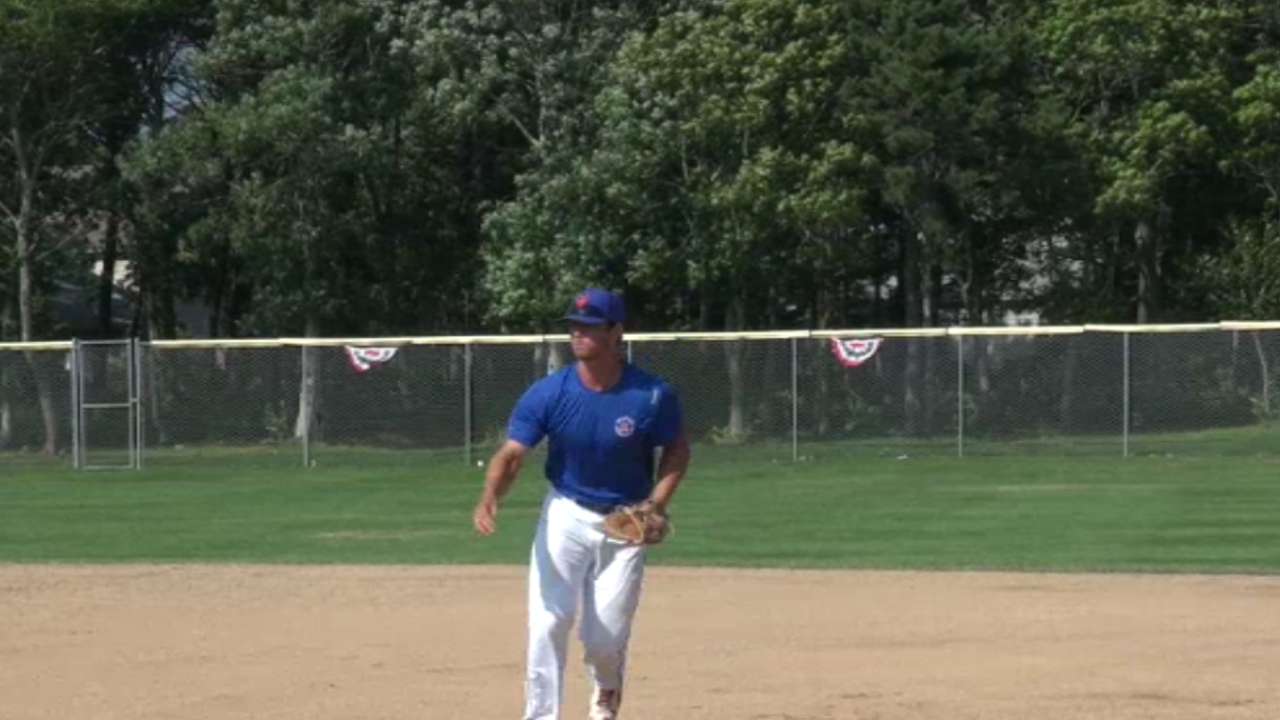 TORONTO -- The Blue Jays once again prioritized pitching during this year's Draft, but some much-needed power was added into the system as well.
Toronto selected 11 pitchers, six infielders, two catchers and one outfielder in the first 20 rounds. Right-handers Jon Harris and Brady Singer received most of the attention, but their picks were just the start of a busy three days.
Blue Jays director of amateur scouting Brian Parker took some time after completing his third Draft to talk with MLB.com. Here are some of the highlights of what Parker had to say:
MLB.com: Right-handed pitcher Justin Maese (third-round pick) seemed to generate a lot of attention in the weeks and months leading up to the Draft. How long were you looking into him? And what do you like about the pick?
Parker: He was on our radar from his first start of the year. Our area scout out there in North Texas, Gerald Turner, was on him from Day 1. We actually hired Gerald this offseason, a veteran guy that has been in North Texas for almost 20 years with a couple of other clubs, and we got him on board this year.
Gerald was on this guy early. This was a young high school projectable arm. He played football last year, last summer, so he didn't do a lot of the summer circuit on the amateur side, but this is a guy we were on all spring. We had quite a bit of looks at him early and late. He's a guy we like. He's a projectable kid that's athletic with a fastball and shows the making of a pretty good slider.
MLB.com: When you follow a guy like that who isn't getting a lot of attention but then all of a sudden generates some buzz, does that create concern about getting him in the right spot?
Parker: I think so. I think it's just like any other pick, though. You're hoping that you can get the guy when it's your turn to pick, and you have to gamble that someone is going to be there with the next one. We just followed the board and made sure that we took the guy that we wanted to when we were able to. You're going to lose some players along the way, but the ones you target, you try to get as many of those as you can.
MLB.com: When it comes to pitchers, there seems to be a strong preference for tall, athletic prospects. What are the benefits of that? And what are you generally looking for in pitchers you target?
Parker: Obviously the frame is one thing we're looking at, especially with starting pitchers. They need to get bigger and stronger, especially when we're taking high school guys, we have to project on the strength and the body. Throwing every five days, throwing in pro ball vs amateur. Athleticism is important; and clean arm action, guys that can repeat their delivery. Guys that are good athletes.
Those are guys that we're targeting. And if they show fastball command, if they show the makings of a breaking ball, it's even better. When they're showing all of those, those guys go higher in the Draft. It's kind of an overall philosophy of things we're looking for. And not that we won't take guys that don't fit that, but especially early on in the Draft, that's kind of the target we're looking for.
MLB.com: There has been a lot of interest in fourth-round pick Carl Wise. What do you like about the bat? And do you think he'll be able to stay at third base, or will he be required to change positions?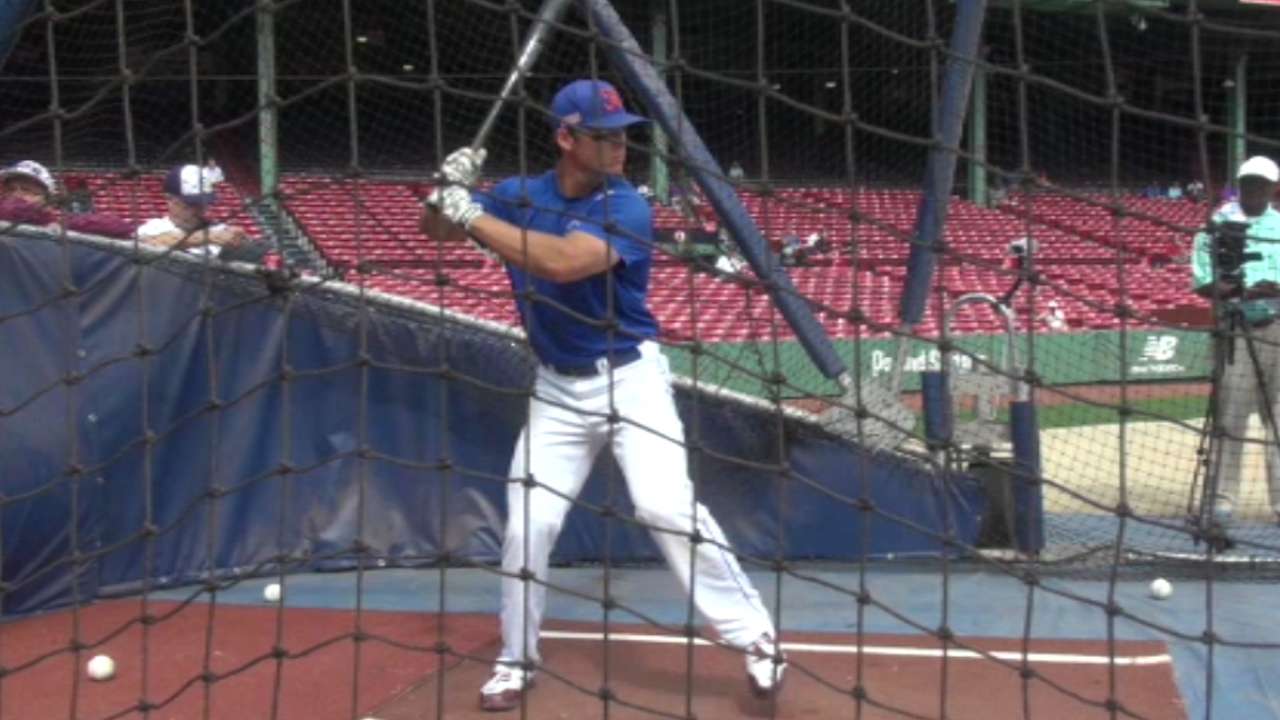 Parker: We're going to start him out at third base. We started really in-depth with him last summer in the Cape. He went and had a good season in the Cape Cod League, this is a college position player, a two-way guy that has some power. One thing in the game, there isn't a lot of power right now, and he is a guy that we targeted that is kind of a guy that we like.
We actually took a teammate of his last year, I believe in the 12th or 13th round, Gunnar Heidt. So we've known about him for awhile and we like everything about him. It's a potential power bat that we like, and he's going to start out on third base. We're going to get him with our Minor League coaches, Mike Mordecai in particular, let them work with him and see what they think of him as a potential third baseman.
MLB.com: Who are some of the guys who stuck out to you on Day 3 as potentially being an under-the-radar type of player?
Parker: DJ McKnight at No. 12 is a young junior college hitter that we like. He can play all three outfield spots. Ryan Hissey is a catcher from College of William & Mary that we like, a two-way player.
Christian Williams is another junior college kid that we like who has some power in the 16th round at third base. We took a couple of guys who might have some signability [issues], like [Reggie] Pruitt, who you mentioned before. But there are some pretty interesting guys throughout, both high school and college, we were able to mix in. Overall it's a good class, and I think it covers a lot of different areas.
MLB.com: You sounded pretty upbeat after Day 1. Now that the entire Draft is out of the way, how do you feel about the way things went over the last three days?
Parker: I think everything went pretty well. We were able to mix in some position players that we liked. We got a couple of catchers in the top 15 rounds who we like. Obviously we're always looking for pitching, some depth on the mound. We were able to get some of those guys, projection guys and some college guys that we liked. But we were able to mix in some position players throughout, too, that we had interest in, and I thought it went very well.
Gregor Chisholm is a reporter for MLB.com. Read his blog, North of the Border, follow him on Twitter @gregorMLB and Facebook, and listen to his podcast. This story was not subject to the approval of Major League Baseball or its clubs.