Seager's grand slam wakes up Mariners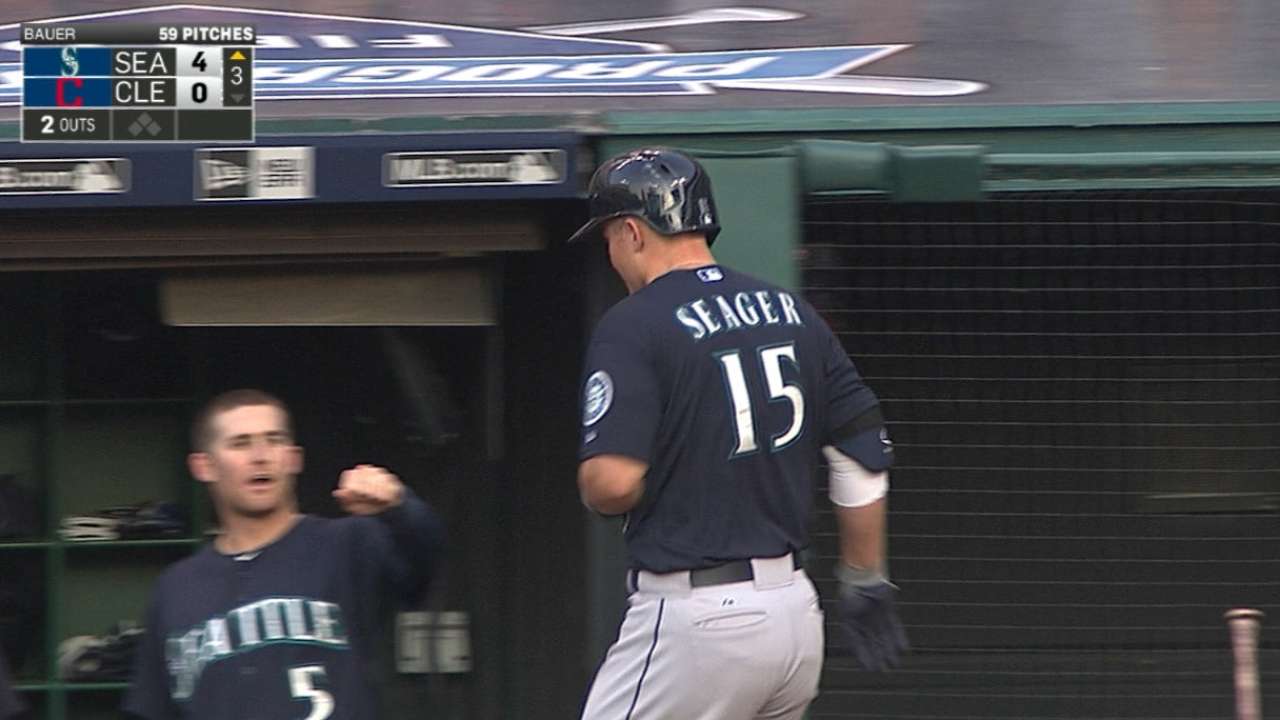 CLEVELAND -- With one swing of the bat Wednesday night, Kyle Seager ended an inauspicious period of offensive futility that had plagued the Mariners throughout the last two weeks.
Seattle had scored three runs or fewer in 13 straight games, which was both a club record and the longest such stretch by a team in a single season since the 1981 Braves. But the third baseman finally snapped the streak in the third inning of the Mariners' 9-3 win over the Indians at Progressive Field by driving a Trevor Bauer fastball over the right-field wall for a grand slam.
"I think everybody relaxed a bit as a group," Seager said.
At first, the ball didn't appear to have been hit hard enough to reach the seats, but it carried through the 80-degree night as right fielder Brandon Moss ran out of room to make a play.
"When I first hit it, I didn't think it was going to go," Seager said. "I hit it good, and I didn't think it was going to be enough to get it out of there. I think I might have played the elements a little."
Given Seattle's offensive struggles lately, it seemed fitting that the home run was the club's only hit of the third inning. Bauer had walked Mike Zunino to lead off the frame, and, after recording two outs, issued free passes to Austin Jackson and Robinson Cano.
With the bases loaded, Seager took ball one, then was late on a 95 mph fastball. When Bauer followed with another heater that was higher in the zone and closer to the center of the plate, the third baseman connected for the 404-foot blast.
Seager finished the night 2-for-4 with five RBIs, improving his career average against Cleveland to .390.
The rest of the lineup contributed, too, appearing more confident after what manager Lloyd McClendon deemed a momentum-changing 3-2 win in Tuesday's series opener. First baseman Logan Morrison delivered a two-run double in the fourth, and three straight hits in the seventh plated a trio as Seattle scored nine or more runs for just the third time this season.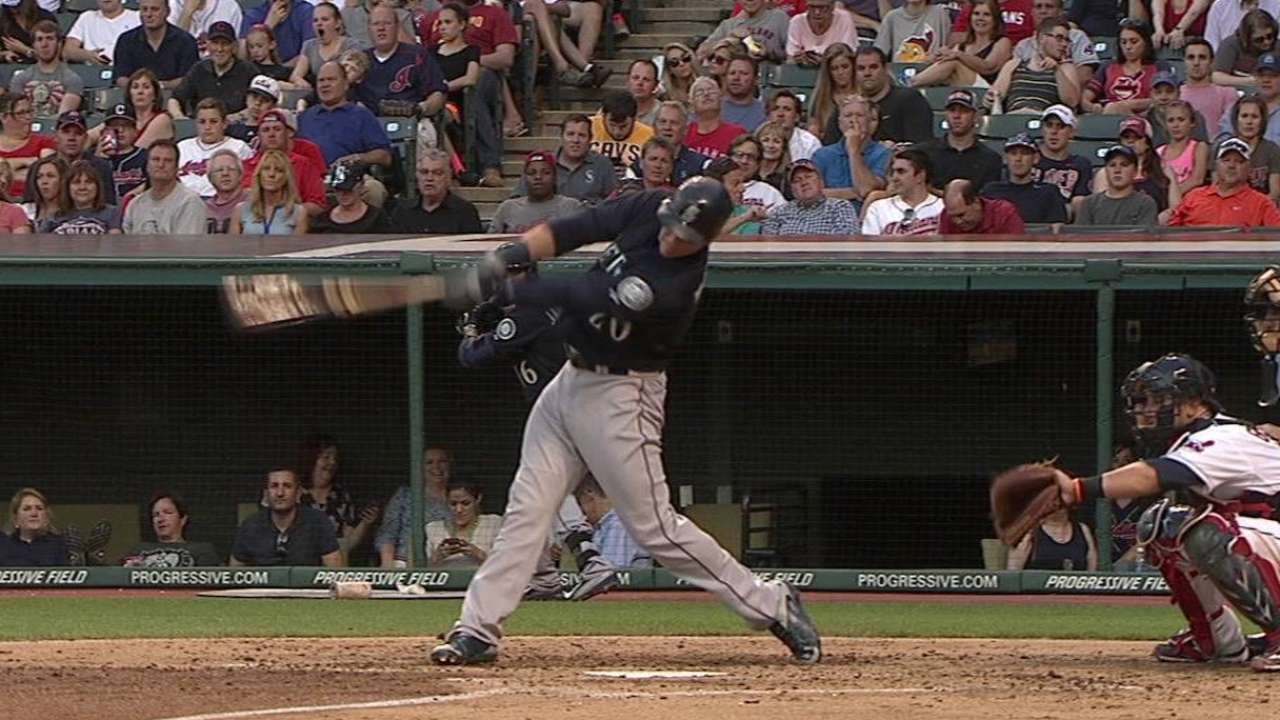 "I think we all knew it was coming," McClendon said of his club's big night at the plate. "You know, like a volcano, so to speak. [We] finally erupted. That's nice to see."
The long-awaited offensive outburst was welcomed especially by right-hander Taijuan Walker, who entered Wednesday receiving scarce run support -- an average of just 2.25 runs per outing, third lowest in the Majors. He labored through six innings, allowing eight hits and issuing two walks, but yielded only one run.
"Getting four runs from Seager's grand slam gave me more confidence to go out there and attack," the pitcher said.
But, for the first time in a while, the Mariners would have been just fine without a quality outing from their starter. They worked seven walks, went 5-for-10 with runners in scoring position and cruised to a comfortable win.
Alejandro Zúñiga is an associate reporter for MLB.com. Follow him on Twitter @ByAZuniga. This story was not subject to the approval of Major League Baseball or its clubs.