Red Sox's Draft focus on middle of diamond
Boston takes 17 pitchers, 11 outfielders, eight infielders and three catchers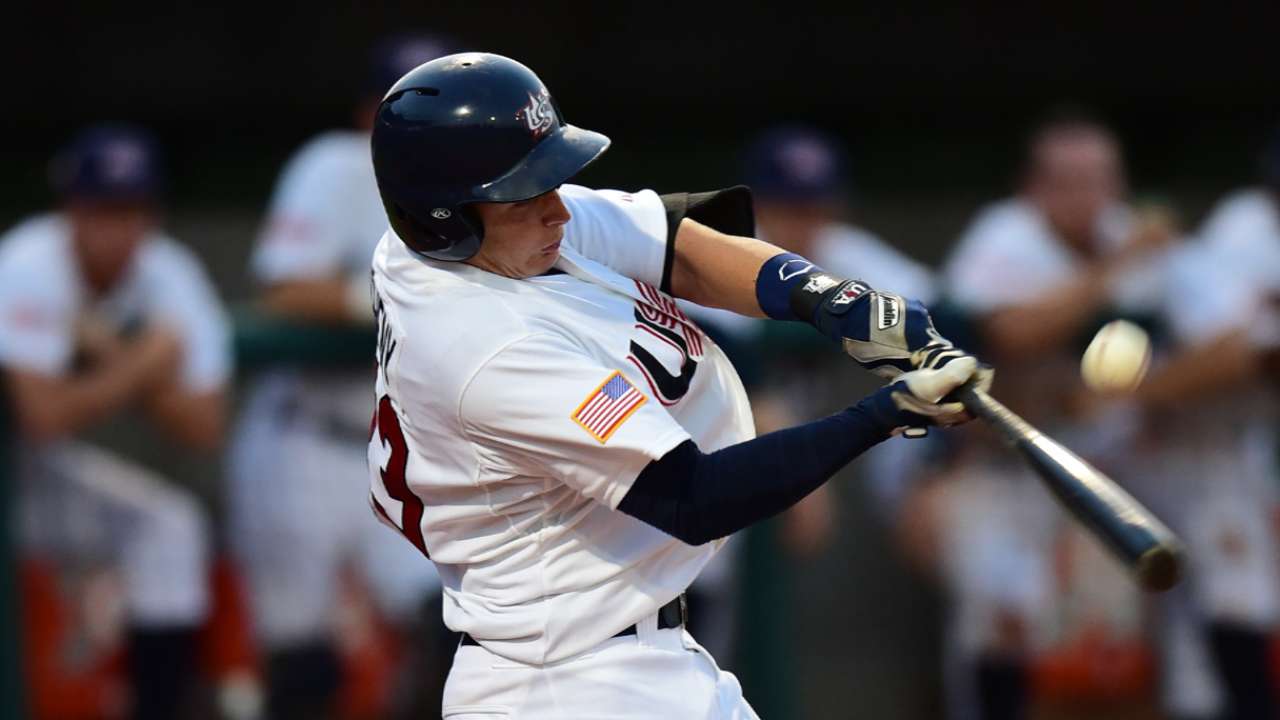 BOSTON -- For the first time since 1992, the Red Sox waited as late as the sixth round to select a pitcher. But as the Draft wrapped up Wednesday night, amateur scouting director Mike Rikard made it clear that method was not by design, but a product of the club pouncing on middle-of-the-diamond position players high on its Draft board.
"It was just we felt the best talent that was on the board just turned out to be where we got some hitters a little bit higher," said Rikard. "Typically in most cases, if apples are apples, the hitter probably has a little better chance of finding some form of Major League sustained value than the pitcher, if they're the same. We certainly try to make the decisions based on talent more so than the demographics."
Three of Boston's first four picks -- Andrew Benintendi, Tate Matheny and Jagger Rusconi -- are likely to start their pro careers in center field. The other player from that quartet -- third-rounder Austin Rei -- is a sound catcher with a big bat.
"There's always going to be a tendency to have a preference for guys that can stay in the middle of the field because obviously that provides options and typically the better athletes play in the middle of the field," said Rikard. "We feel we have some guys that can stay there that our athletic, that have tools and have the makeup to go along with it."
Rei might have gone sooner if not for a left thumb injury. A promising catcher is always high on any team's Draft list.
"He's well-rounded," said Rikard. "We like his defense and we think he has a chance to hit. One of the really big things in drafting any catcher is that you have to believe in their makeup and character traits and intangibles, and we feel he's very strong in those areas as well."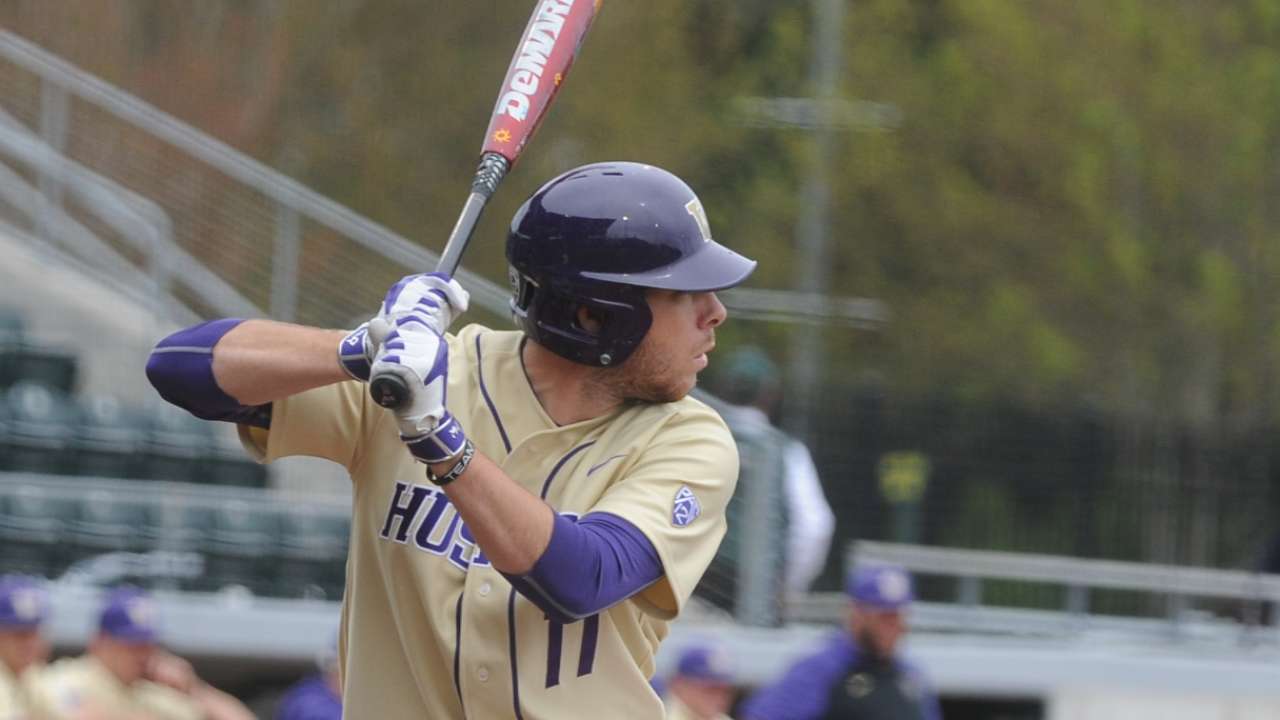 Matheny, an outfielder, is the son of Cardinals manager Mike Matheny.
"He's a really well-rounded player," said Rikard. "I don't know if he has one big kind of sexy tool, but he does everything very well and he's very sound fundamentally. Once again, we really like his intangibles and we feel he's a high character player as well. We like a lot of those things about him."
Rusconi, a high school shortstop, could create some excitement as he works his way up the ladder.
"He's a switch-hitter with a little bit more 'wow' to his game. He can really run. He's very athletic," Rikard said. "We think he stays in the middle of the field somewhere, whether it's middle infield or center field. ... He's a baseball player, a really good baseball player. As with any high school hitter that you select, the bat will be the big question mark but we do like his chances to hit. He's a pretty talented kid."
When the Red Sox finally did take a pitcher, they took Ohio State righty Travis Lakins.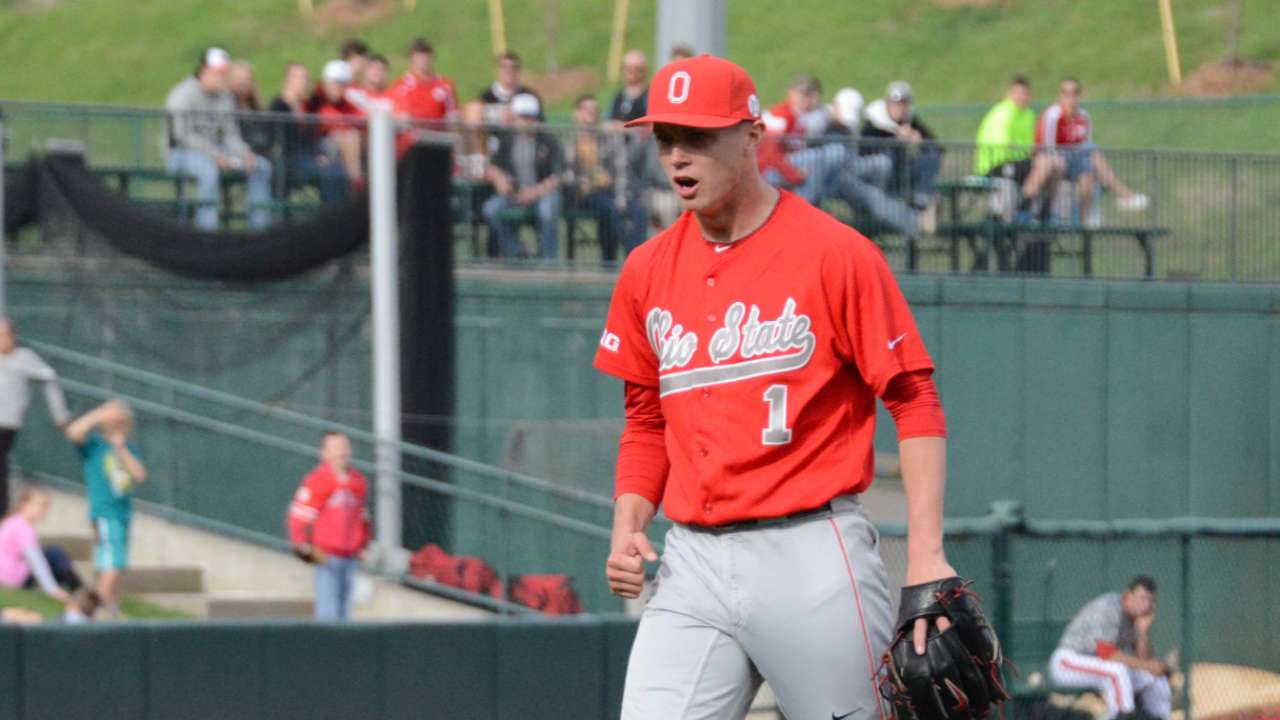 "We feel as with any pitcher, there's going to be some highs and lows but we really like his upside," said Rikard. "He's athletic, he has a good quick arm, he throws strikes. He's got arm strength and three pitches. We like his chances to be a starter and there's good upside."
Lefty Allen Logan is a player who might have slipped to the Red Sox in the eighth round because some other teams weren't willing to meet his pricetag.
"He's a very advanced high school pitcher. He's got a really polished delivery," said Rikard. "His fastball runs up to 94. He's got a good breaking ball and changeup. He's a starter. He's pretty advanced for a high school kid."
In Wednesday's final day of the Draft, the Red Sox got a local product in Bridgewater-Raynham catcher Andrew Noviello with their 25th-round pick. They took bench coach Torey Lovullo's son Nick -- a Holy Cross shortstop -- in the 34th round.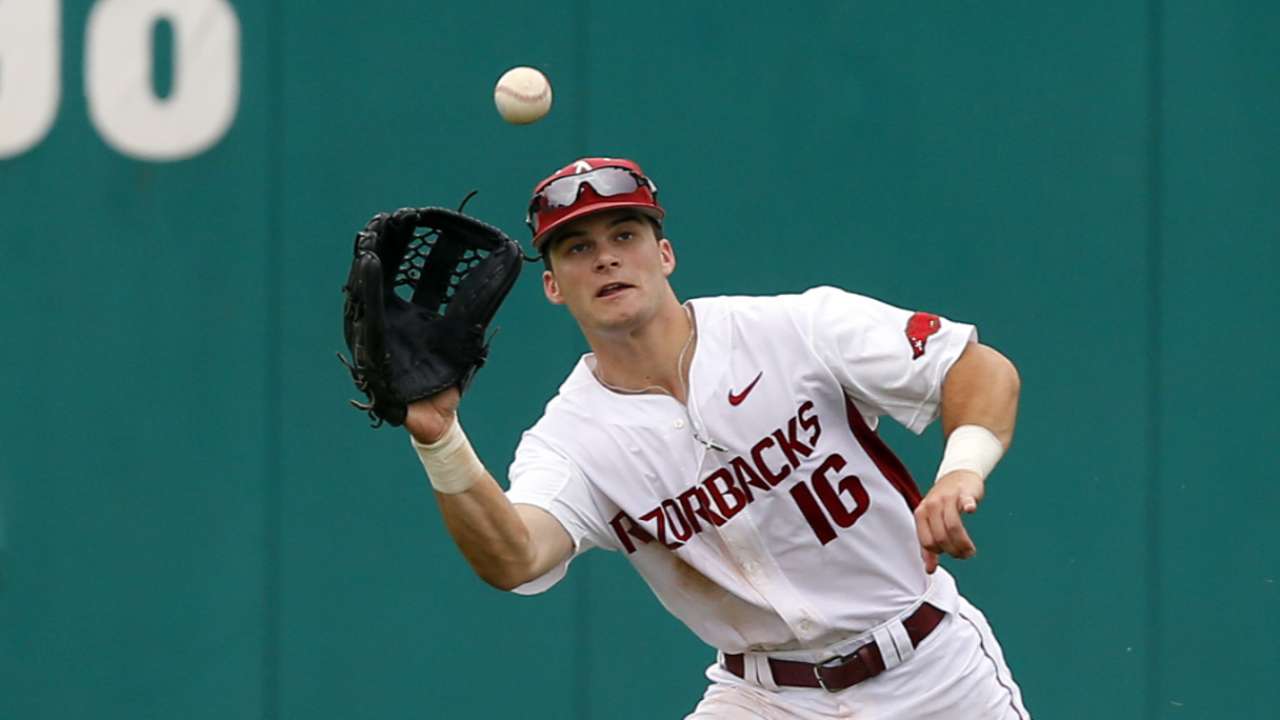 Over the three days, Boston selected 17 pitchers (12 right-handers, five left-handers), 11 outfielders, eight infielders, and three catchers. Of the 39 players drafted, 12 are from high school and 27 are from college.
"If I had to point to one thing, it would probably be that we got some really good makeup kids," said Rikard. "That's kind of the one common trait amongst the group. We've got a lot of guys who can stay in the middle of the field and are pretty athletic.
"The makeup is something we feel is a very important piece of the puzzle to be a contributing Major League player. That part of it is pretty tough to assess, but we do full we've got a lot of high-character players and we're excited to get them out and start working with them."
Ian Browne is a reporter for MLB.com. Read his blog, Brownie Points, and follow him on Twitter @IanMBrowne. This story was not subject to the approval of Major League Baseball or its clubs.