Heston needs little help during no-hitter
Defense largely untested as rookie induces mostly easy groundouts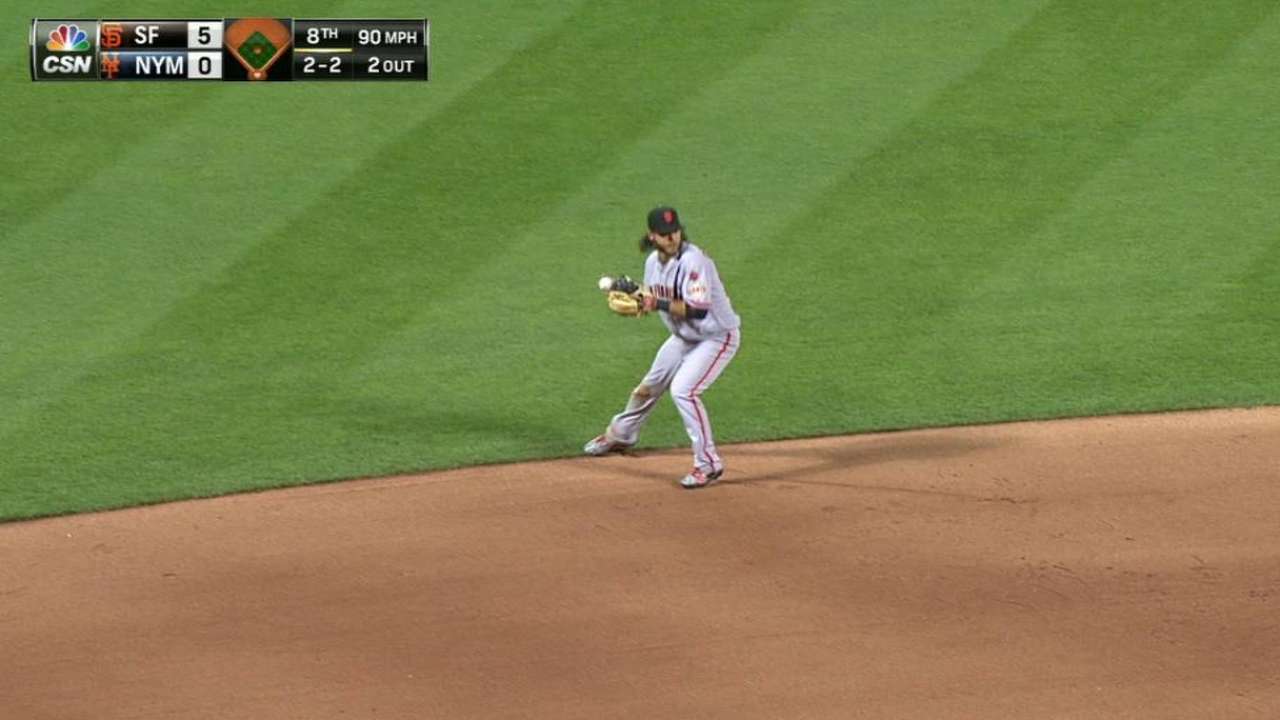 "It was a pretty easy no-hitter, it looked like, which is pretty hard to do," shortstop Brandon Crawford said. "There weren't really too many balls that were squared up, and I think that says a lot about Heston's stuff tonight."
Right fielder Justin Maxwell was a late addition to the lineup after Gregor Blanco was being treated for concussion symptoms, but he did not get much action. He caught one fly ball all night, and not until the final out of the seventh inning.
There were few hard-hit balls Tuesday night, but Crawford made one of the toughest plays of the night in the eighth inning, ranging to his right to backhand a grounder off the bat off Eric Campbell and firing the throw ahead of him at first base.
"He's so good over there," Heston said about Crawford. "Anything over in his area, he's probably going to make the play."
Congrats @Hesto23 on one of the most dominant no no's I've ever seen. Awesome to be a part of ⚾️ #HestoPresto

— Brandon Crawford (@bcraw35) June 10, 2015
Crawford added: "It was fun to watch; he was nasty tonight. When he's on, he's one of the best pitchers that I've played behind. And that's including some pretty good pitchers in there."
Jamal Collier is a reporter for MLB.com. Follow him on Twitter at @jamalcollier. This story was not subject to the approval of Major League Baseball or its clubs.