MLB.com Columnist
Bill Ladson
Nats draft Mariano Rivera's son in 4th round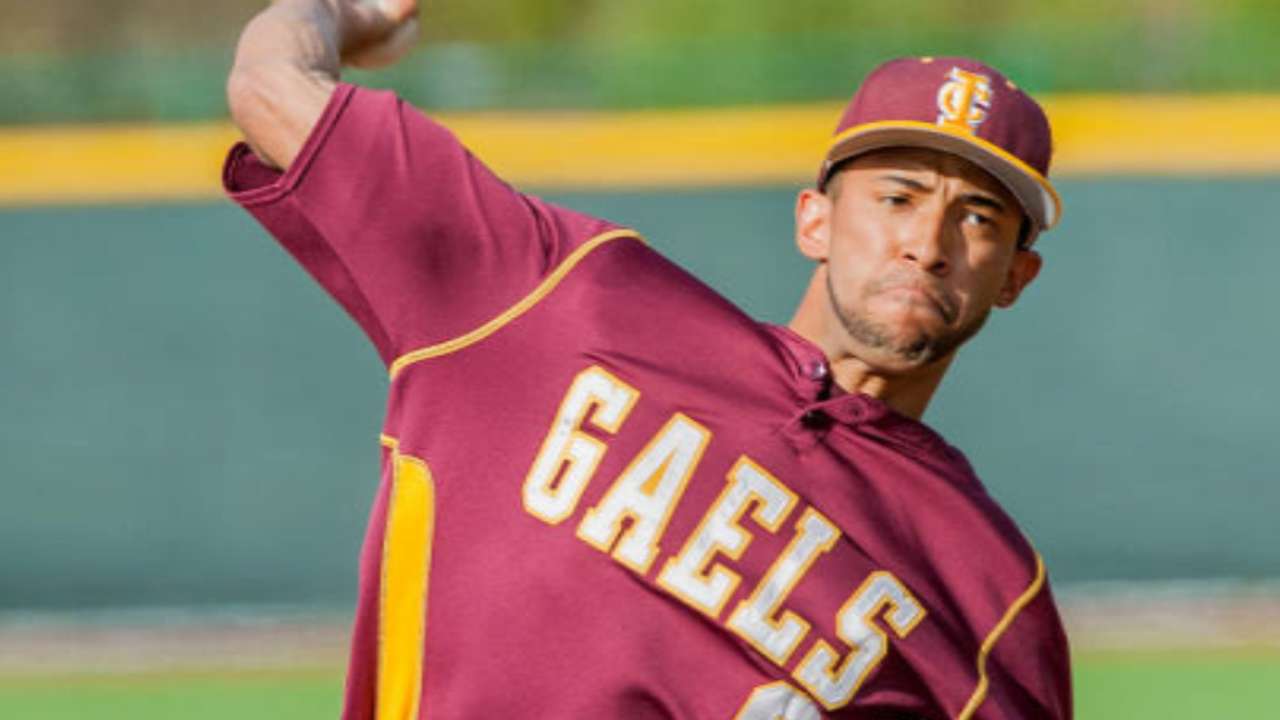 WASHINGTON -- The Nationals hope they hit the jackpot with the 134th overall pick of the 2015 MLB Draft on Tuesday, which they used to select Mariano Rivera Jr.
Unlike the great Yankees closer, Rivera Jr. is a starter, and he had a 2015 season that would make his father proud. The elder Rivera began his career as a starter, going 3-3 with a 5.94 ERA before he was converted into a reliever during the 1995 season.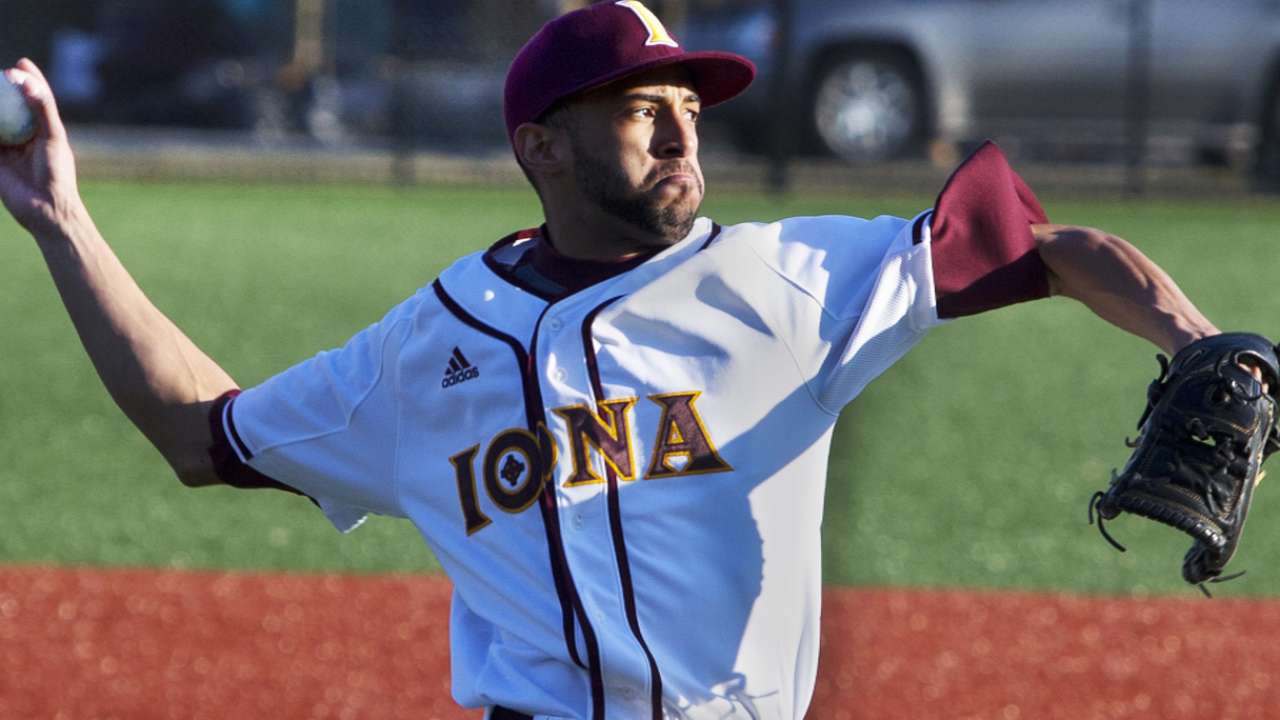 "I'm happy for him, and I'm sure it's a really proud moment for big Mo," Yankees manager Joe Girardi said. "I hope the young man has a very successful career. Obviously, he comes from a great baseball background, but I'm sure it's just a great day for the Rivera family."
Rivera went 5-7 with a team-best 2.65 ERA for Iona in 2015. He was named the MAAC Pitcher of the Year this past season, and he was also named to the All-MAAC First Team, leading the conference in strikeouts with 113.
The Draft concludes on Wednesday, with exclusive coverage of Rounds 11-40 beginning on MLB.com at noon ET.
Rivera posted a dominating 11.96 strikeouts per game and 12.87 strikeouts per game in conference play. He held opposing batters to a .211 average against, and he kept conference hitters to a .155 average. Rivera threw six complete games -- one shy of the Iona record -- and he led the MAAC with three shutouts in 85 innings pitched. He was a three-time recipient of the MAAC's Pitcher of the Week Award.
The all-time saves leader had been at an event at the Flatiron Plaza in New York when he received word that his son was drafted by the Nationals.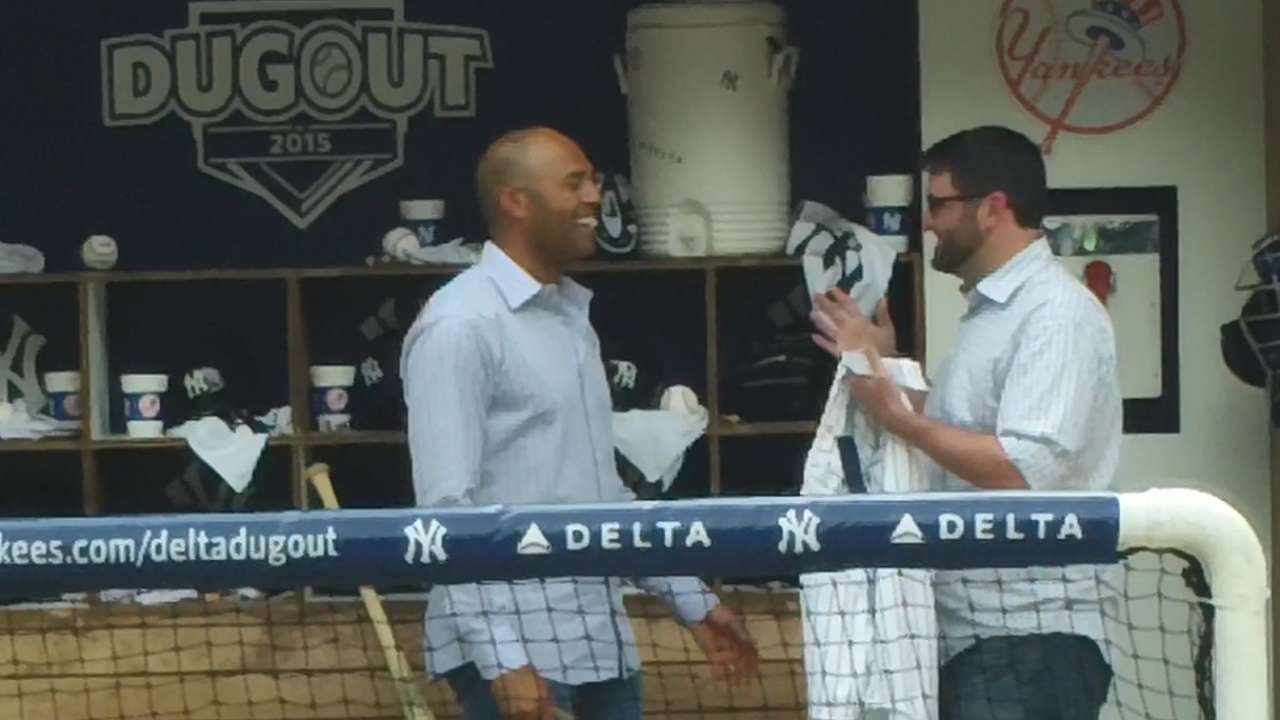 "I'm happy for him," the proud father said. "He has worked hard. He has a dream. Everything that he has, he's just content and asking the Lord, playing to go all the way. That's our goal.
"[The Nationals] drafted a pretty good pitcher. He is hungry and determined and willing to do whatever it takes to get to the big leagues."
Mariano Jr. has come a long way. It was only last year that Rivera had a subpar season, going 2-6 with a 5.40 ERA. Iona head coach Pat Carey said Rivera's stock rose this year, because he learned how to pitch and had more confidence in his ability.
• Collegiate pitching a theme for Nats on Day 2
"There is some hard work that he put in. He was pitching to win this year. It really clicked this year," Carey said. "There is something different about him. He wanted it. He wasn't afraid to work for it, and he is very confident in his ability. There is no pressure to be like his father. [The parents] just wanted him to be a good person. The father and the mother are very big on hard work."
Nationals crosschecker Jeff Zona, a special assistant to general manager Mike Rizzo, was able to get a good look at Rivera. He saw the 21-year-old battle the elements and also pitch in warm weather. To Zona, Rivera was still the same pitcher who threw his fastball in the mid-90s.
"It was very impressive. He throws strikes," Zona said. "He is one of my favorites. I think we have a good one."
This is the second time Rivera was selected in the Draft. Last year, he was selected by the Yankees in the 29th round, but they could not reach an agreement.
"Hey, it happened like this," the elder Rivera said. "No disappointment. This is a business, that's what it is. It's a business, and you treat it like that."
Bill Ladson is a reporter for MLB.com and writes an MLBlog, All Nats All the Time. He also can be found on Twitter @WashingNats. This story was not subject to the approval of Major League Baseball or its clubs.