Spangenberg beginning to round into form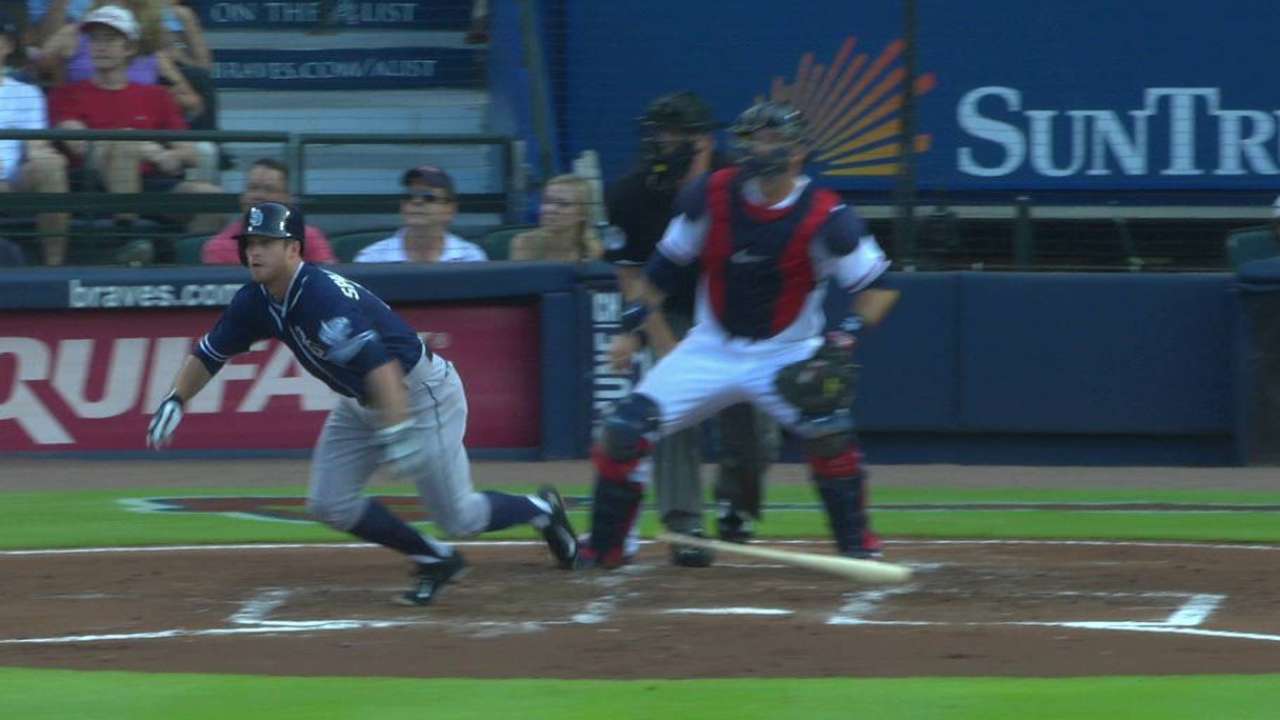 ATLANTA -- San Diego Padres second baseman Cory Spangenberg is still too early into his big league career to have much of a reputation. He's played in just 71 games. He has barely 200 plate appearances.
But the Padres' first-round pick in the 2011 MLB Draft -- the only Padres' first-rounder on the roster -- is showing signs this season that he's coming around. Monday was the latest example.
Spangenberg drove in a pair of runs, including a game-tying sacrifice fly in the top of the ninth, and the Padres got to the Atlanta Braves' bullpen for a 5-3 win in 11 innings on Monday at Turner Field.
"What a great team win," Padres manager Bud Black said afterward.
Six players had at least one hit, and seven pitchers combined in the victory, capped off by closer Craig Kimbrel's 200th career save. But it was Spangenberg who started things for the lineup in the second inning, fouling off three straight 1-2 pitches in a nine-pitch at-bat before driving a run-scoring double to right off Braves starter Shelby Miller.
And it was Spangenberg who pushed them into extras with a fly ball to left off Atlanta closer Jason Grilli in the ninth that brought pinch-runner Melvin Upton Jr. in with the tying run.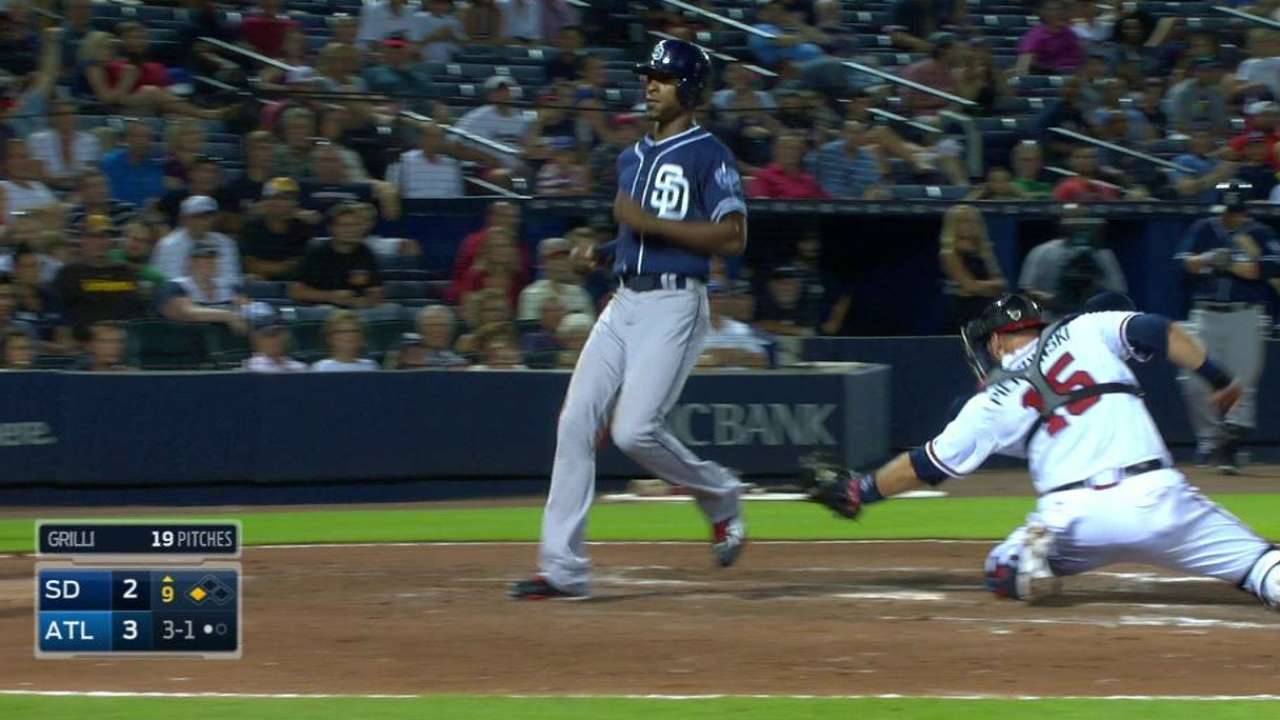 "It's a process," Spangenberg said. "The pitchers are starting to adjust to me. So I have to start adjusting to the pitchers."
Spangenberg entered the game hitting just .234 with two homers and six RBIs in 50 games. But he was hitting .292 (19-for-65) away from Petco Park.
"I'm comfortable everywhere I go. It's not like at home I'm uncomfortable," he said. "I think I'm just getting lucky on the road."
He only went 1-for-4 Monday, so that'll drop his road splits a little. But Black likes what he sees.
"He's going to eventually be a pretty good Major League hitter. His average, where it is now, I think will continue to climb as he gets more comfortable," Black said. "He's built to hit. He plays a high-tempo game, a high-voltage game, where there's some energy to him. He does a nice job in a lot of areas."
John Donovan is a contributor to MLB.com. This story was not subject to the approval of Major League Baseball or its clubs.