Padres take RHP Smith with 51st pick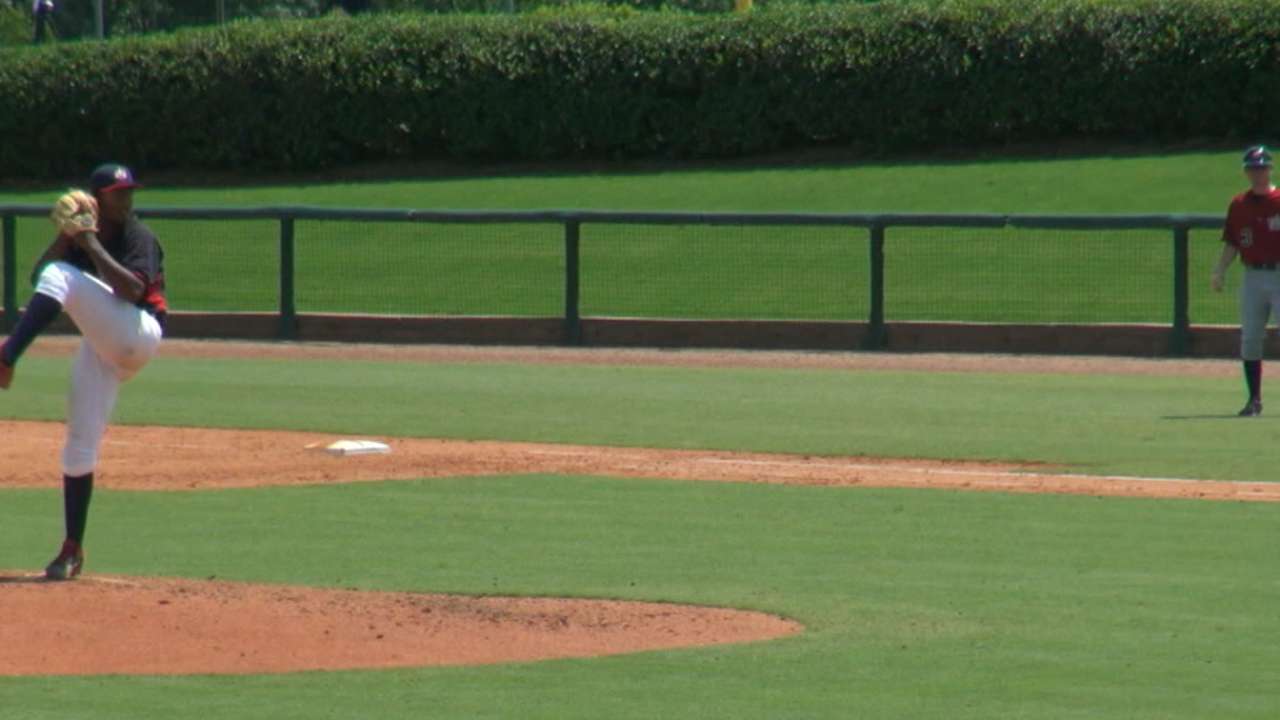 SAN DIEGO -- This was probably always going to be a nerve-wracking process of sorts for first-year Padres scouting director Mark Conner.
On Monday, Conner didn't just preside over the first day of his first MLB Draft, but he had to wait until the 51st overall pick to select his first player.
That player was a high school pitcher from Florida, 6-foot-4 right-hander Austin Smith, who is from Vista Community High, the same school that produced the Padres' 2014 first-round pick, shortstop Trea Turner, who went on to star at North Carolina State.
"Picking 51st, we were unsure who would be there," Conner said. "We were running through countless scenarios throughout the day of who would be there. There was a group of players that we liked. Ultimately we went with the best player on the board at that time.
"We were very excited Austin was there."
The Draft continues Tuesday with Rounds 3-10. The MLB.com preview show begins at 9:30 a.m. PT, with exclusive coverage of Rounds 3-10 beginning at 10 a.m. PT.
Smith, who has seen a spike in velocity since last summer, works at 90-92 mph and his fastball tops out at 96 mph. Conner says his changeup has a chance to be an "above-average" offering. The Padres area scout who saw Smith the most, Willie Bosque, was continually impressed.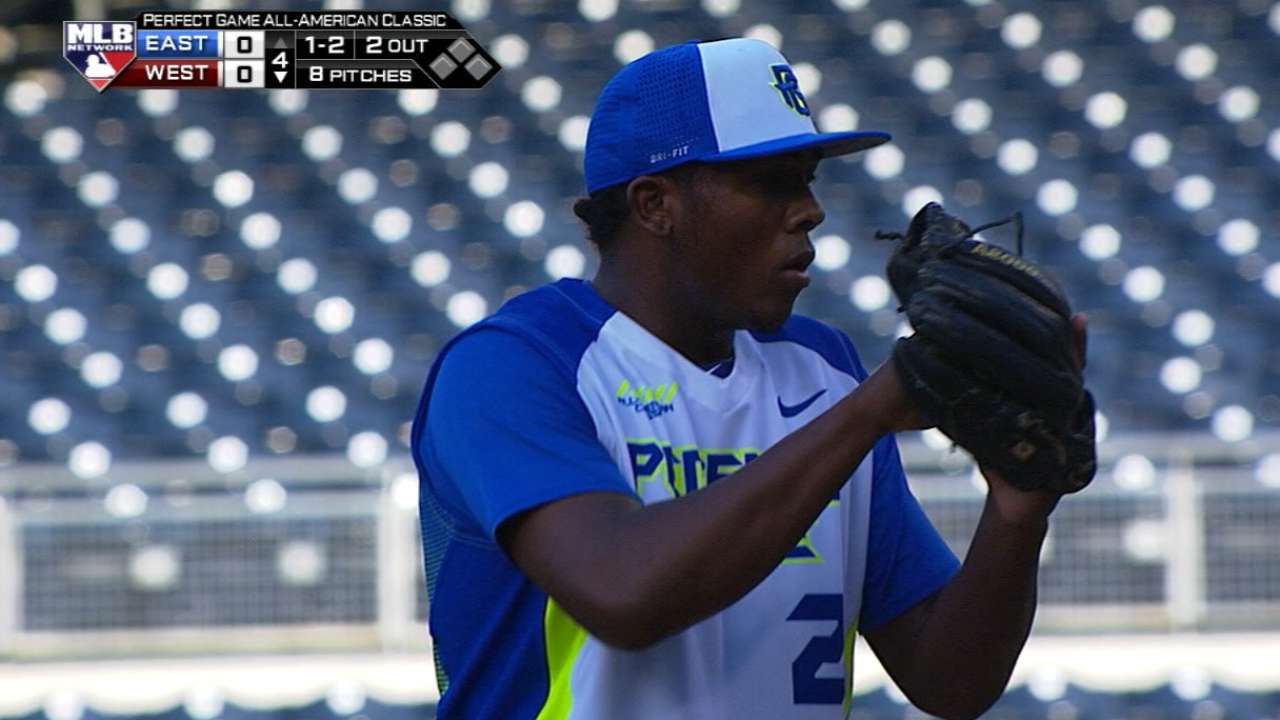 "I'm very excited about us getting Austin. He's a guy that I followed closely through the summer and through the spring," said Bosque, who covers southeast Florida and Puerto Rico. "What I like about Austin is his size and how he does things on the mound. He shows feel for his stuff and he competes."
Smith, in a conference call with reporters, said he was a fan of Justin Upton and Matt Kemp, and had a slight idea the Padres organization was interested in selecting him on Monday.
"I knew the Padres had some interest. It's a good up and coming organization," Smith said. "I've been in contact with them a little bit."
Smith has signed a letter of intent to play at Florida Atlantic University, though Padres general manager A.J. Preller, who has seen Smith pitch on several occasions -- including at Petco Park last summer at the All-American Game -- is encouraged he wants to sign a professional contract.
"We took him thinking we would sign him," Preller said.
The signing bonus slot value for the 51st overall pick is $1,178,400.
What did Preller think of Smith?
"It's a big body, a good frame, he's big and strong and durable. It's a clean delivery. I saw him more in 88-90 mph. His velo has continued to go up. He has a durable frame and multiple ways to get you out," Preller said.
The Padres didn't have their first pick until the second round after they lost the 13th overall pick after signing free agent pitcher James Shields in February. Then In April, they traded away the 41st overall pick to the Braves in the deal that landed closer Craig Kimbrel.
The Padres next pick will come in the third round, No. 86 overall.
Corey Brock is a reporter for MLB.com. Keep track of @FollowThePadres on Twitter and listen to his podcast. This story was not subject to the approval of Major League Baseball or its clubs.