Hillman rounds out Cleveland's picks on Day 1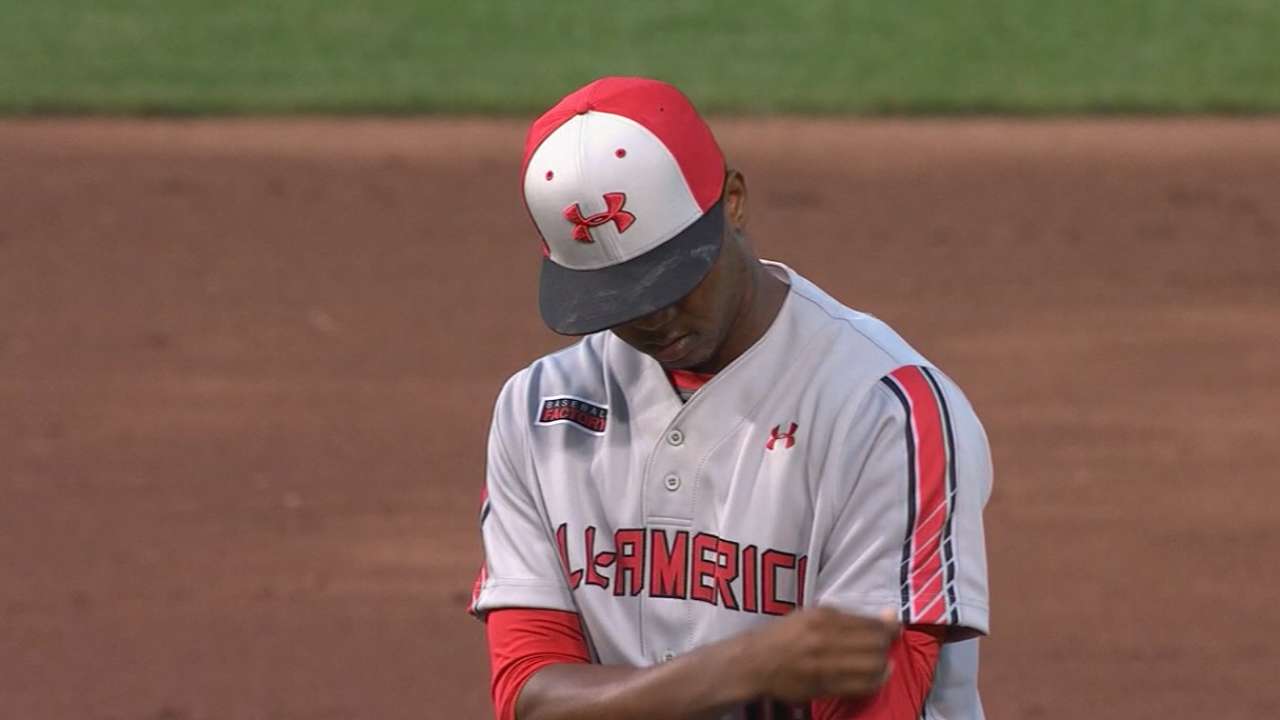 CLEVELAND -- The Indians wrapped up their first day of the Draft on Monday night by selecting a high school pitcher for the third time in as many picks, using their second-round selection (No. 59) to take left-hander Juan Hillman out of Olympia High School in Florida.
Hillman, 20, was ranked as the No. 52 overall prospect in the Draft by MLB Pipeline.
After playing high school baseball with Nick Gordon, the No. 5 overall pick in last year's Draft, Hillman was mentored by Gordon's father, former big leaguer Tom "Flash" Gordon, who has become Hillman's legal guardian.
"We spent a lot of time with Juan and went through a lot with him," Indians director of amateur scouting Brad Grant said. "One of the things that stood out was obviously his relationship with Tom -- with Flash -- but also his relationship with Nick and with Dee [Gordon], what he's learned from them and how they've been mentors to him. We feel that's really helped in his progression to this point and look forward to having it be part of his progression moving forward.
Proud of you lil bro! @RealJuanHillman pic.twitter.com/YEEqYUsDch

— Dee Gordon (@FlashGJr) June 9, 2015
"Any time you have a Major League player surrounded around you, you're going to have that experience of how to handle adversity and you're going to be able to have that voice to be able to help you through it. So it's a very big benefit for him to have that around him."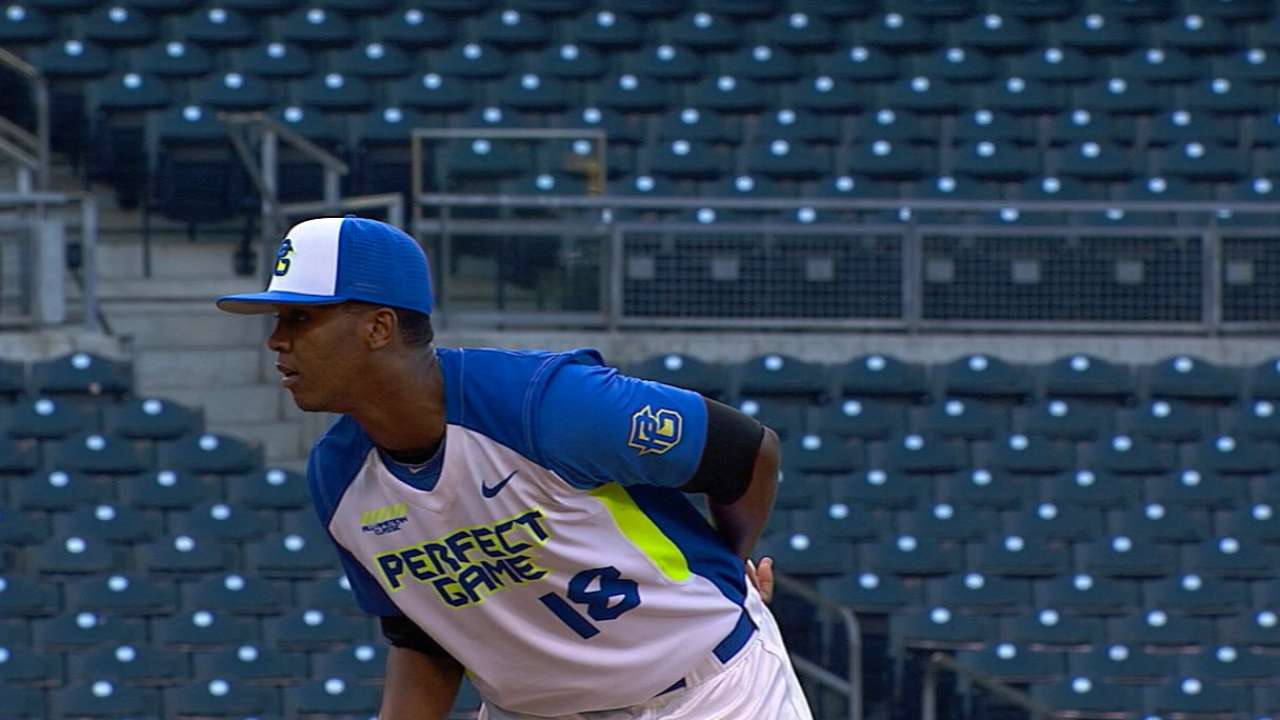 Hillman's fastball sits in the 89-92 mph range with armside run. Hillman also throws a curveball and a changeup, and scouts say he has the potential for three above average pitches once he fills out his frame and is able to maintain velocity deeper into his outings.
"With Juan, we have a solid to average fastball," Grant said. "A pitcher who throws 90-91 with real good life to his fastball. He's another high school pitcher with a good feel for a curveball, a feel for a changeup and, again, a guy who throws a lot of strikes. He's a guy who has very good delivery mechanics and a guy who has a lot of upside."
Hillman went 10-0 with a 1.44 ERA in his senior year at Olympia, striking out 80 batters in 62 innings with just 12 walks. He was selected as a 2015 Perfect Game USA Preseason All-American and was named to the Florida All-Region First Team.
Prior to picking Hillman in the second, Cleveland selected lefty Brady Aiken with the 17th overall pick in the first round and righty Triston McKenzie with the 42nd overall pick in the Competitive Balance A round.
"To define a Draft as what the strength is or what the strength isn't, isn't necessarily the right way to do it," Grant said. "What we did was target the players that we felt best at those selections and we happened to come away with three high school pitchers. At the same time, we're very excited to be able to come away with three high school pitchers."
The Draft will continue on Tuesday with Rounds 3-10. The MLB.com preview show begins at 12:30 p.m. ET, with exclusive coverage of those rounds beginning at 1 p.m. ET.
August Fagerstrom is an associate reporter for MLB.com. This story was not subject to the approval of Major League Baseball or its clubs.