Granderson's 'great day' ends series on high note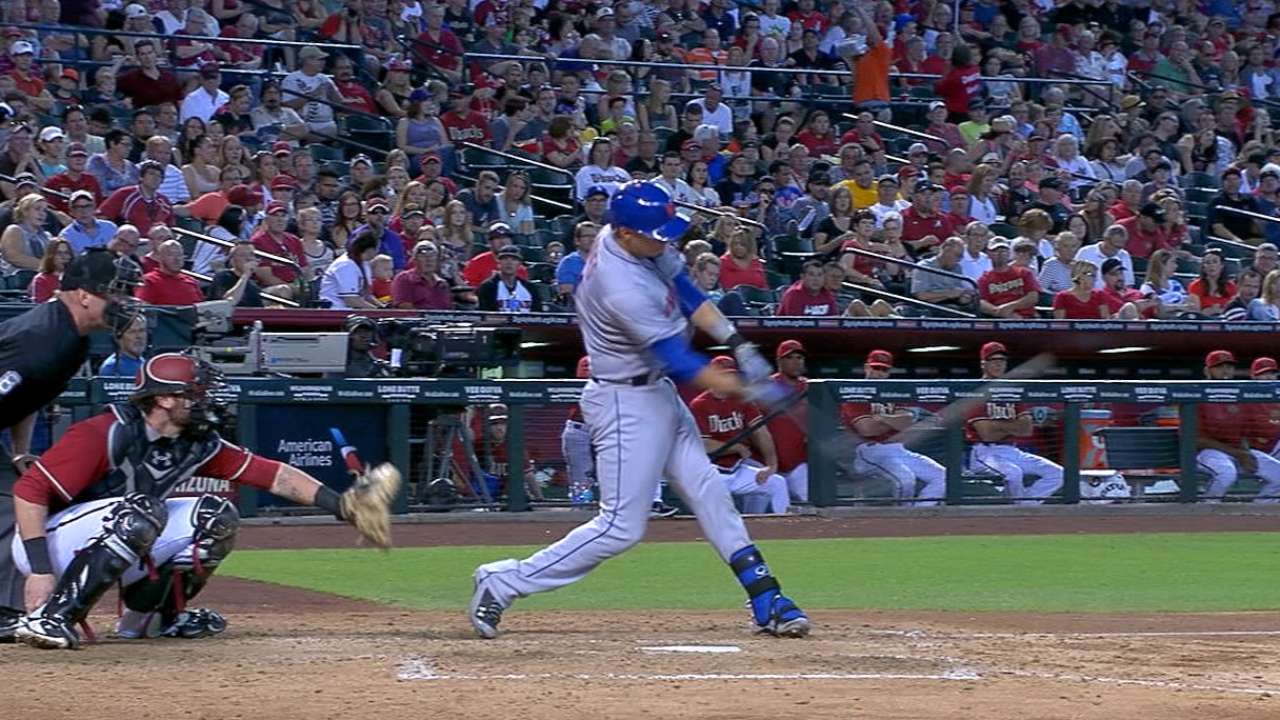 PHOENIX -- It had been almost exactly a year since Curtis Granderson put together a multi-homer game for the Mets and almost 30 years since the New York team had stolen four bases in a single inning.
Both of those things happened as neat bookends to a 6-3 road trip-ending victory over the D-backs on Sunday at Chase Field.
Granderson opened the game with a leadoff homer, the 31st time he's done that in his 12-year big league career for the Tigers, Yankees and Mets and the third time this season. When he added another homer, leading off the fifth, it was his first multi-homer game since June 8, 2014, against the Giants in San Francisco.
"I didn't know that," said Granderson, who now has eight homers on the season as the Mets hit four total to back seven innings of three-run (two earned), five-hit pitching by Jacob deGrom. "We're playing trivia today so that's a good one for me. That's pretty cool."
The Mets swiped four bases in the ninth inning when they scored their final run to pad the lead. That matched a club record for stolen bases in a single inning set on Sept. 15, 1984, in the bottom of the third inning at Shea Stadium against the Phillies.
Granderson wasted no time putting a run on the board for deGrom, who walked three and struck out 10 to earn his fourth straight win. That set a nice tone for the getaway day game.
"When you look at how we put it together during Spring Training, there are going to be days like today, I think," Mets manager Terry Collins said. "When you have Grandy's big power, [Michael] Cuddyer's big power and then you get some from a couple of other guys that only adds on. And that complements the fact that we pitched pretty good today."
Eric Campbell, in the lineup as a fill-in for the injured Daniel Murphy, and Wilmer Flores hit the other two homers. Campbell's two-run shot in the second inning, coming just after his throwing error from third base cost deGrom an unearned run in the first.
Campbell had been mired in an 0-for-28 slump before smacking an RBI-single in the fourth inning of Friday night's 7-2 loss. He's had four more hits in 10 at bats, including the homer, since then.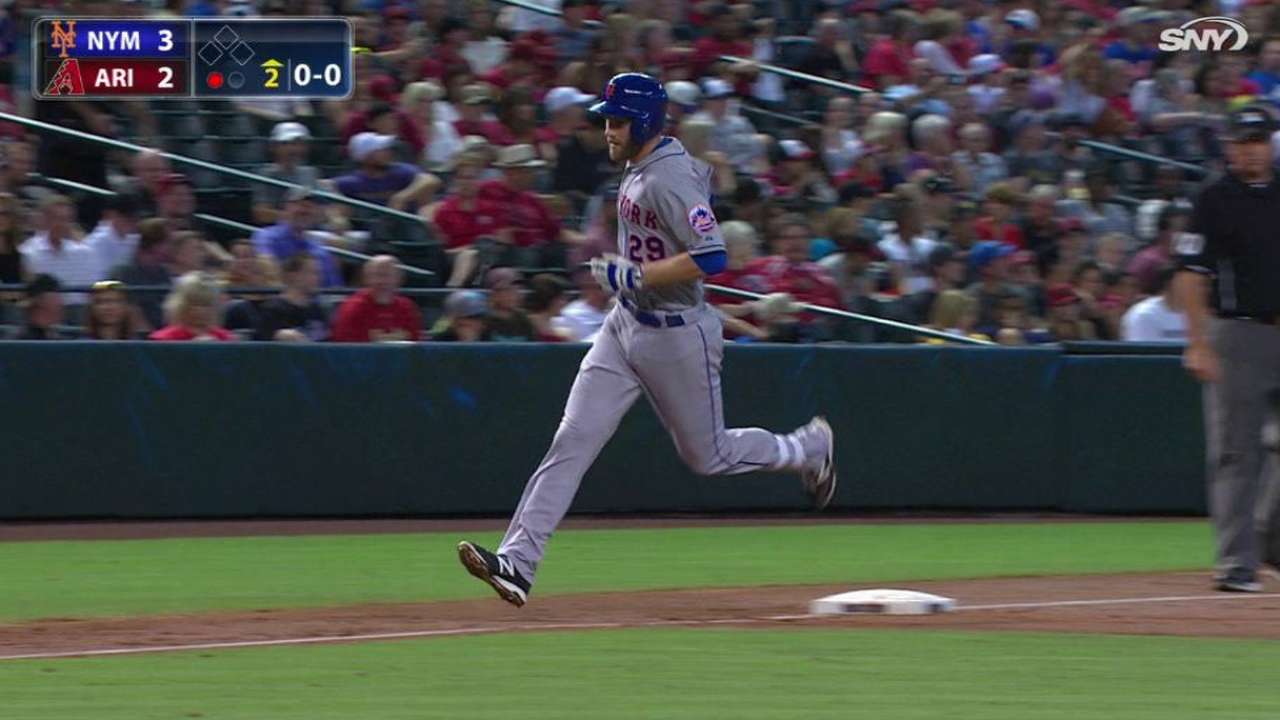 "I feel as good as I've felt in my career right now," Campbell said. "I'm just going to try to ride it out and see how it goes."
Granderson is batting .236 with 19 RBIs and 30 runs scored. With Murphy out for at least another 10 days and David Wright gone indefinitely, Collins said it's essential that Granderson do what he's expected to do to help the team win.
That started right away on Sunday.
"It was good, a great day," Granderson said. "It was good to get the victory so that helps us for this nice long flight. It was a nice way to rap up the series and we have an off day tomorrow so that's even nicer."
On the floor next to his locker was a pink cake box with the inscription: "Something for you to enjoy on the long flight."
Granderson claimed he didn't know what was in the box.
Barry M. Bloom is a national reporter for MLB.com and writes an MLBlog, Boomskie on Baseball. Follow @boomskie on Twitter. This story was not subject to the approval of Major League Baseball or its clubs.