McHugh burned by home runs in no-decision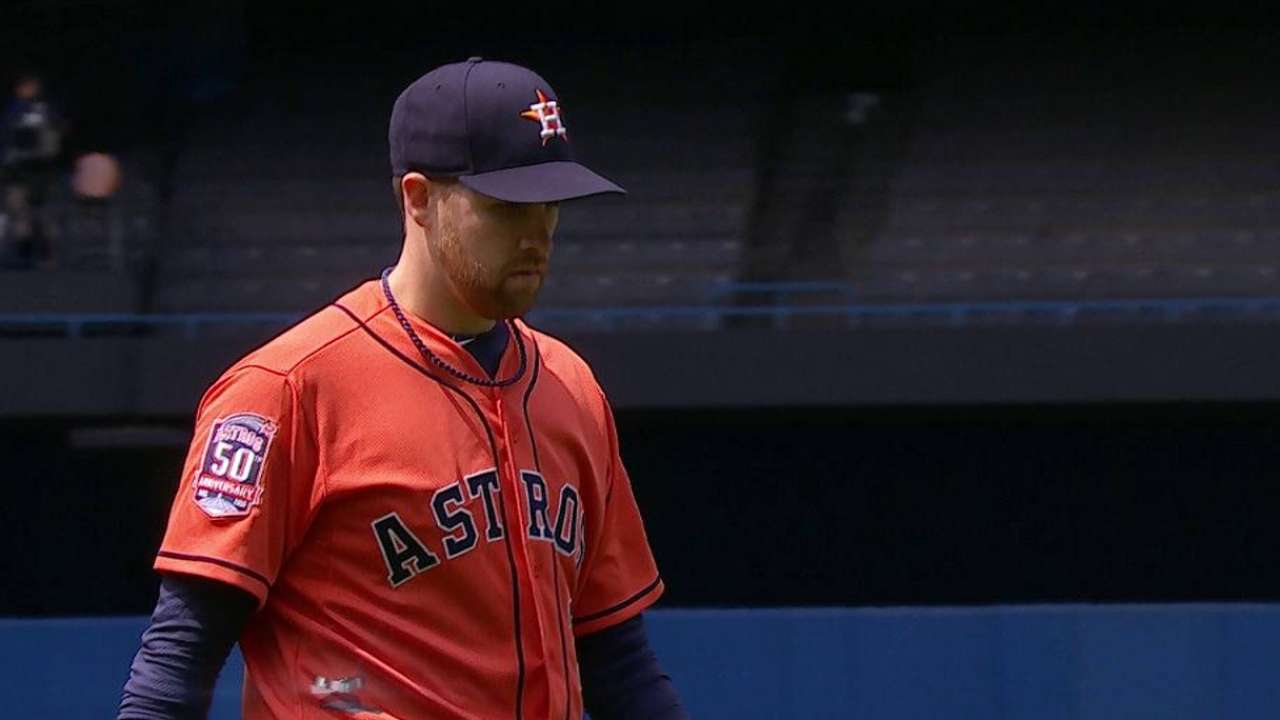 TORONTO -- Collin McHugh admitted he wasn't sharp in the Astros' 7-6 loss to the Blue Jays on Sunday, but he still turned in a quality start.
McHugh lasted six innings and gave up seven hits and three earned runs with a walk and three strikeouts in the series finale at Rogers Centre.
"As the starting pitcher, even if you don't have your sharpest stuff on the day, you gotta go out there every inning and try to keep it at par," said McHugh, who logged his second consecutive quality start against the Blue Jays.
The right-hander gave up multiple homers for the second time in three starts as he surrendered a pair to the Blue Jays. Jose Bautista belted a solo shot in the first inning before Russell Martin went yard with a two-run homer in the fourth. McHugh has given up 10 homers since May 1 after not allowing any in the month of April.
"I don't think it's any secret, I haven't been very sharp lately with any of my outings probably in the last month," he said.
McHugh was still able to maneuver out of a few jams on the afternoon, escaping a bases-loaded situation in the fifth after allowing a hit and a walk before hitting a batter.
Despite being in line for the win, McHugh had to accept a no-decision after the Blue Jays mounted a ninth-inning comeback for the sweep, while dealing the Astros their fourth loss in a row.
"It's frustrating to get swept any time you get swept," he said. "Especially it's tough when it happens like that in dramatic fashion."
Jamie Ross is an associate reporter for MLB.com. This story was not subject to the approval of Major League Baseball or its clubs.