MLB.com Columnist
Phil Rogers
Cole shows top Draft pick can make franchise
After going No. 1 overall, right-hander developed into key ace in Pittsburgh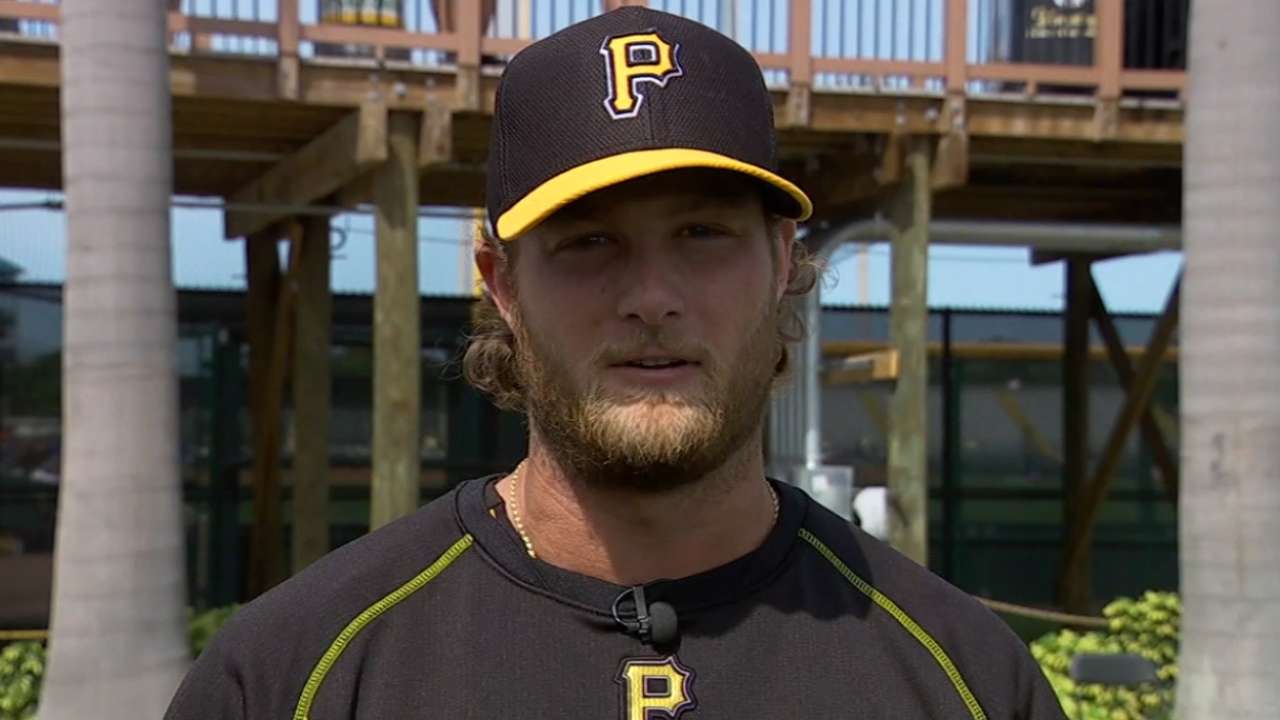 Like clockwork.
That's how Gerrit Cole is delivering victories to the Pirates. Every five or six days, Cole takes the mound, and the Bucs win. They did it against the Braves on Sunday by a 3-0 score, even though rookie Jace Peterson, Cameron Maybin and the other Atlanta hitters made Cole work.
It took a career-high 116 pitches for the 24-year-old right-hander to work seven innings, but every time he had to get an out, he got an out. That's what the best pitchers do, and now Cole is putting himself on the (very) short list of those treasured commodities.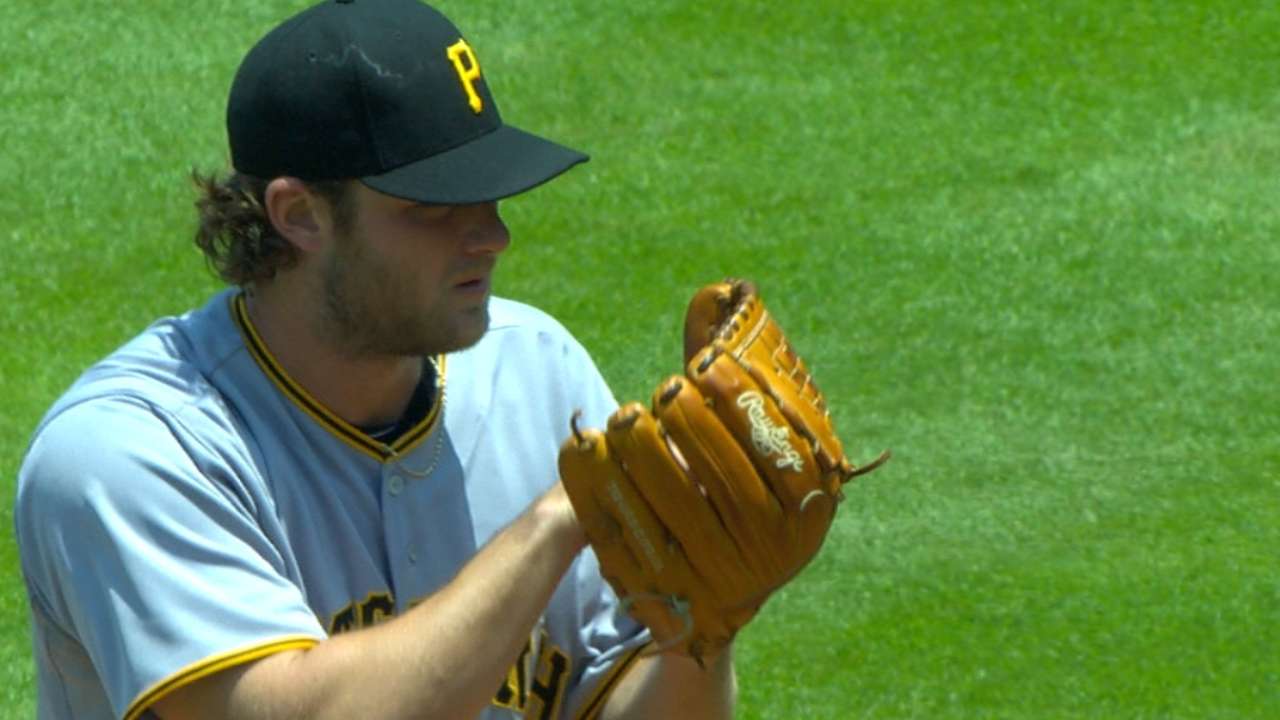 More than a third of the way through the regular season, Cole has been the difference between a Pirates team capable of going deep into the postseason and a disappointing one. They are 9-3 when he starts and 22-22 otherwise, with him delivering the type of impact that had made him UCLA's Friday night starter.
Cole, the first player overall selected in the 2011 Draft, perfectly illustrates that importance of Monday night's migraine-inducing exercise for the D-backs and Astros, along with every other team holding a high pick.
Get this right -- as Greg Smith, then the Bucs' scouting director, and GM Neal Huntington did four years ago -- and you can reap benefits for years to come. Call out the name of an ultratalented college or high school player who does not develop into an All-Star or at least a regular on a first-division team and be haunted by the pick for the rest of your career.
It's not a job for the faint of heart.
Sometimes there are automatic picks at the top of the Draft, like when the Nationals nabbed Stephen Strasburg first overall in 2009 and then Bryce Harper at No. 1 a year later. But that's not the case this year.
Vanderbilt shortstop Dansby Swanson -- a power-speed guy who anchored last year's NCAA championship team and is working to help the Commodores repeat -- is viewed as the safest pick for the D-backs, who have the first overall pick. But it's unclear whether they'll go that way as well as what the Astros will do with their two picks in the top five.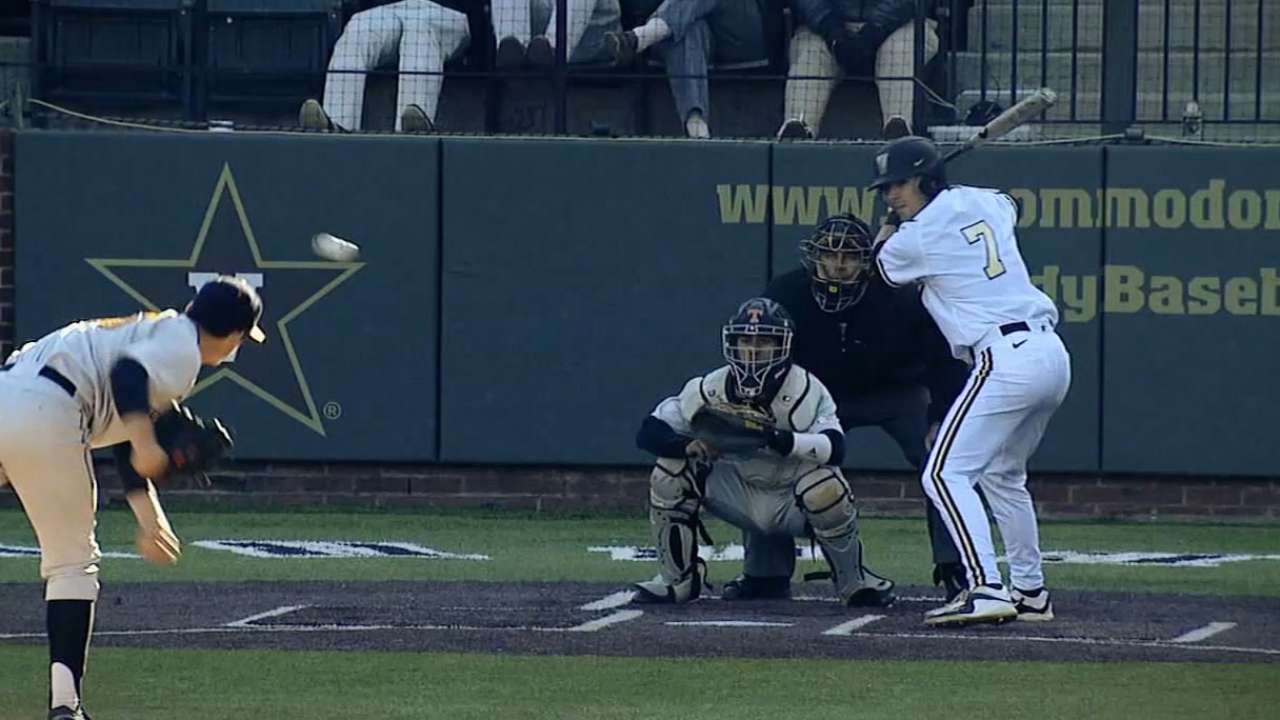 Sometimes the right answer isn't obvious. Mike Trout, as you've heard a few times, lasted until the 25th pick in 2009, three years after the Dodgers claimed Texas high school lefty Clayton Kershaw with the seventh pick.
The Pirates' selection of Cole was similar to the circumstances behind the Tigers' pick of Justin Verlander with the second pick in 2004. Both had the frame, arm and stuff to develop into future aces, but had pitched inconsistently in their Draft year. Verlander was 7-6 with a 3.49 ERA as a junior at Old Dominion; Cole was 6-8 with a 3.31 ERA in his junior year at UCLA.
When scouting directors ranked the choices, they were comparing both Verlander and Cole against pitchers who had been more effective in college. But scouts look at what prospects can become, not what they are at any given moment.
As it happened, Smith was the Tigers' scouting director in '04 and zeroed in on Verlander ahead of Long Beach State's Jered Weaver, Vanderbilt's Jeremy Sowers and the Rice trio of Phil Humber, Jeff Niemann and Wade Townsend. After he had left Detroit to join Pittsburgh, he recommended Cole ahead of Virginia's Danny Hultzen and UCLA's Trevor Bauer, along with Oklahoma high schoolers Dylan Bundy and Archie Bradley.
"There are a lot of similarities between Justin and Gerrit," Smith said. "Having gone through the process with Justin, then watching how that worked out, made it easier to follow my instincts, my beliefs, with Gerrit."
Smith has said that both Verlander and Cole flashed "an extra gear'' that earned them extra consideration.
"That's something that you don't see with all the top guys,'' Smith said. "Verlander was like that in college, too. There's some refinement needed, some rough edges, but an upside that might not be there with the guys who outperformed them in their Draft class."
Verlander and Miguel Cabrera have been a nasty combination for eight seasons in Detroit, but the wear and tear is showing. Cole, who is 9-2 with a 1.73 ERA, and Andrew McCutchen are fast becoming the same kind of hammer-and-nail combination for the Bucs.
It's hard to imagine the Pirates without Cole, and truly impossible to go back and rewrite the Tigers' history had they not locked in on Verlander in the 2004 Draft.
You wonder: Years from now, will we be looking back at the 2015 Draft as a franchise changer for one of the teams with a top-10 pick? Is the right answer as obvious as Swanson or one of the other two highly regarded shortstops (Florida high-schooler Brendan Rodgers and LSU's Alex Bregman) or can University of Illinois closer Tyler Jay or undersized Vandy ace Carson Fulmer develop into Cy Young candidates?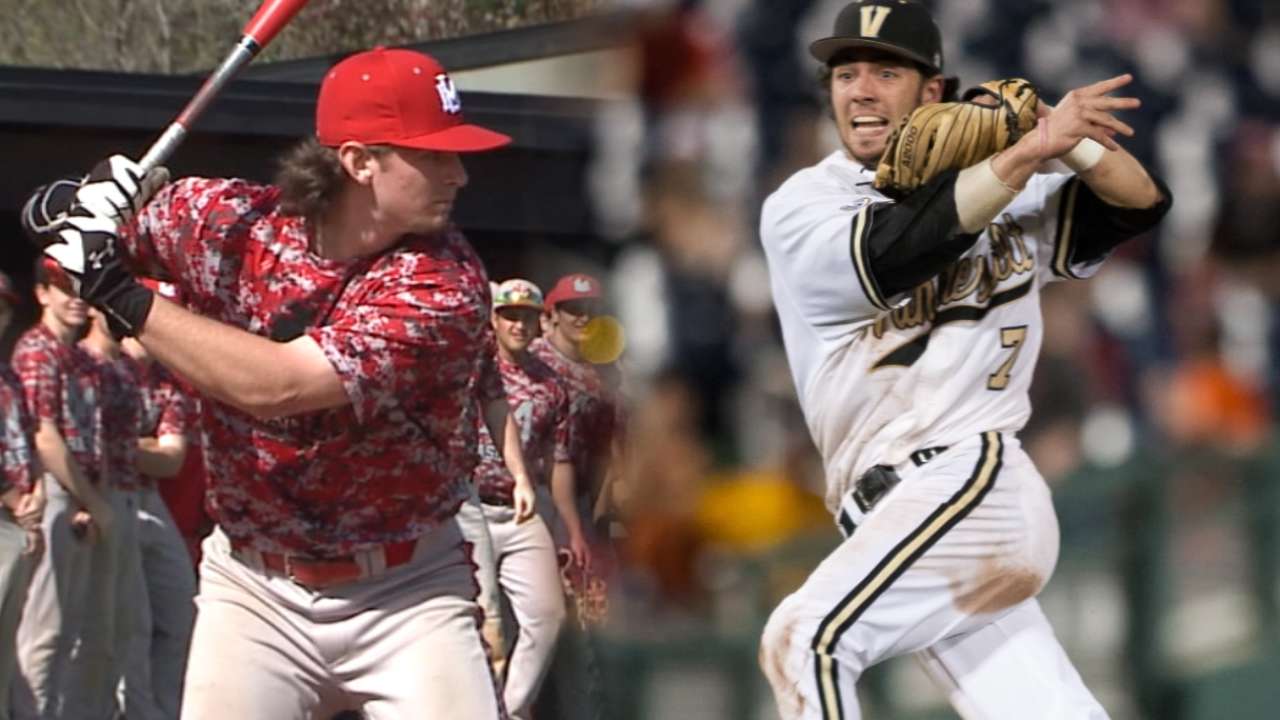 These are the questions that have been keeping general managers and scouting directors at the office into the wee hours over the last couple of weeks. Cole, like Verlander and Kershaw, illustrates how huge the rewards can be for the team that picks the right guy.
Let me beat Commissioner Rob Manfred to the punch and put this out there: The Arizona Diamondbacks are on the clock.
Phil Rogers is a columnist for MLB.com. This story was not subject to the approval of Major League Baseball or its clubs.