Calm, confident 'pen steps up to earn win, save
After Royals lost lead in seventh, Davis and Holland shut down Rangers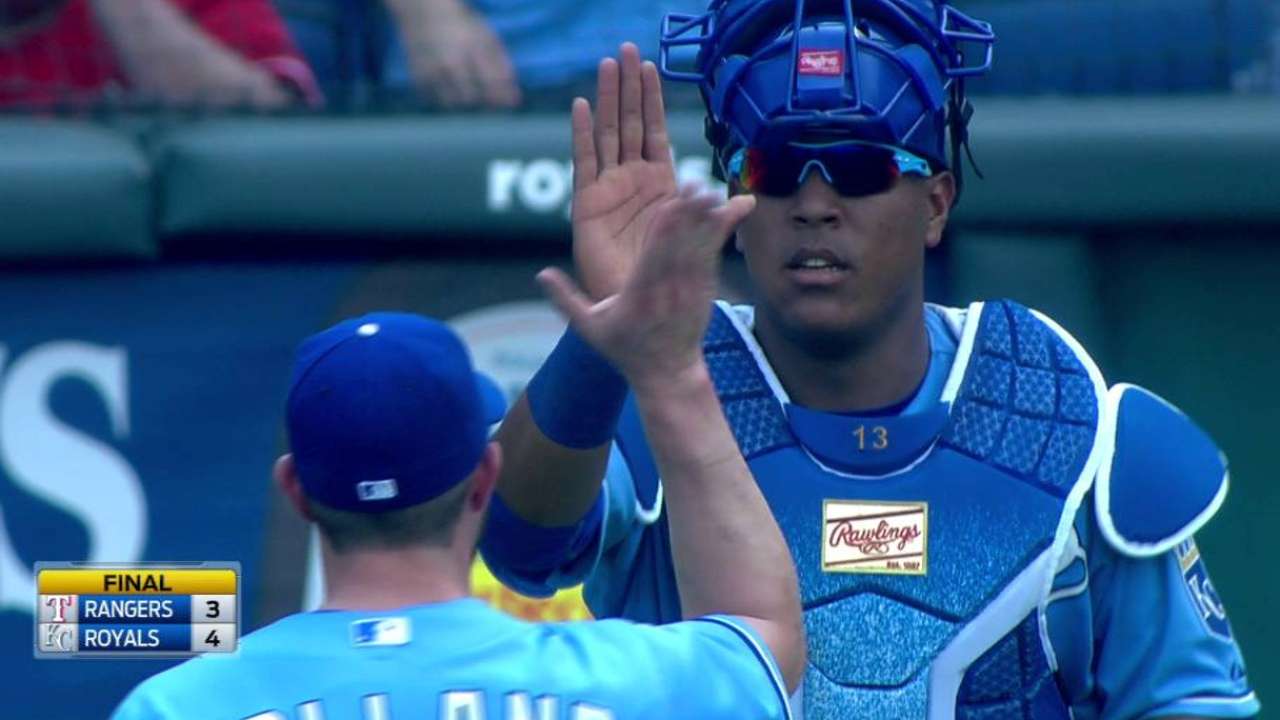 KANSAS CITY -- Neither Wade Davis nor Greg Holland know anything about a panic button in the Royals' bullpen.
And when the Rangers scored three runs in the seventh inning and tied the game, neither of them started looking for one.
The result became two scoreless innings -- one from each reliever -- that led to the Royals capitalizing on catcher Salvador Perez's solo home run in the eighth inning and coming away with a 4-3 win in Sunday's series finale at Kauffman Stadium.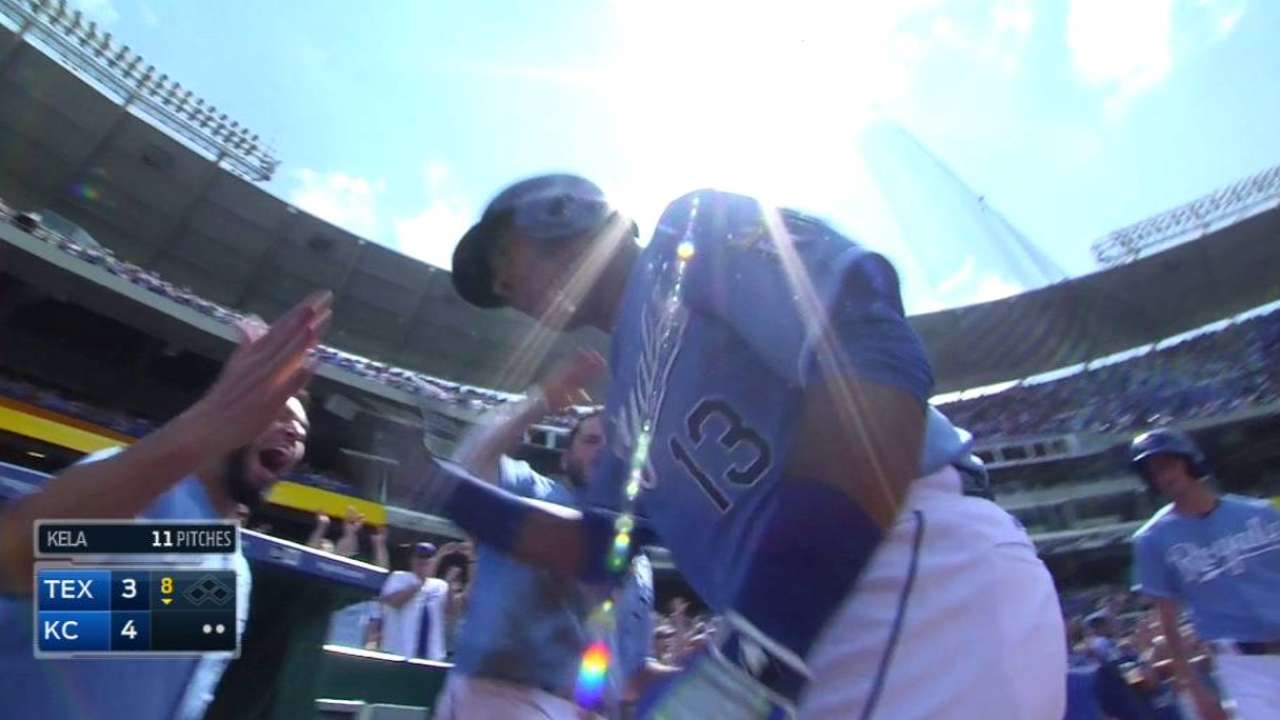 "I think we never change anything, ever," said Davis, who earned the win with one hit and one strikeout in the eighth inning. "It's so easy to stay out of the moment when you're in the bullpen and stay focused on what you need to do."
There haven't been many moments lately, with the offense generating just 23 runs in the past 11 games.
"We've experienced failure enough to know how to get out of it," Holland said. "We're a confident group. We always come to the yard with confidence."
Needing the bullpen to come through, though, didn't cause manager Ned Yost didn't lose confidence in his starter, right-hander Jeremy Guthrie.
"He had a lot of run on his ball today," Yost said of Guthrie, who threw six scoreless innings before putting two runners on in the seventh that led to two runs. "They put good at-bats on him, and you hate something like that to spoil Guthrie's line, because he was just really on top of his game today."
Jordan Wilson is an associate reporter for MLB.com. This story was not subject to the approval of Major League Baseball or its clubs.