Rehabbing Cosart builds up pitch count
Fernandez also making progress despite struggles in Saturday outing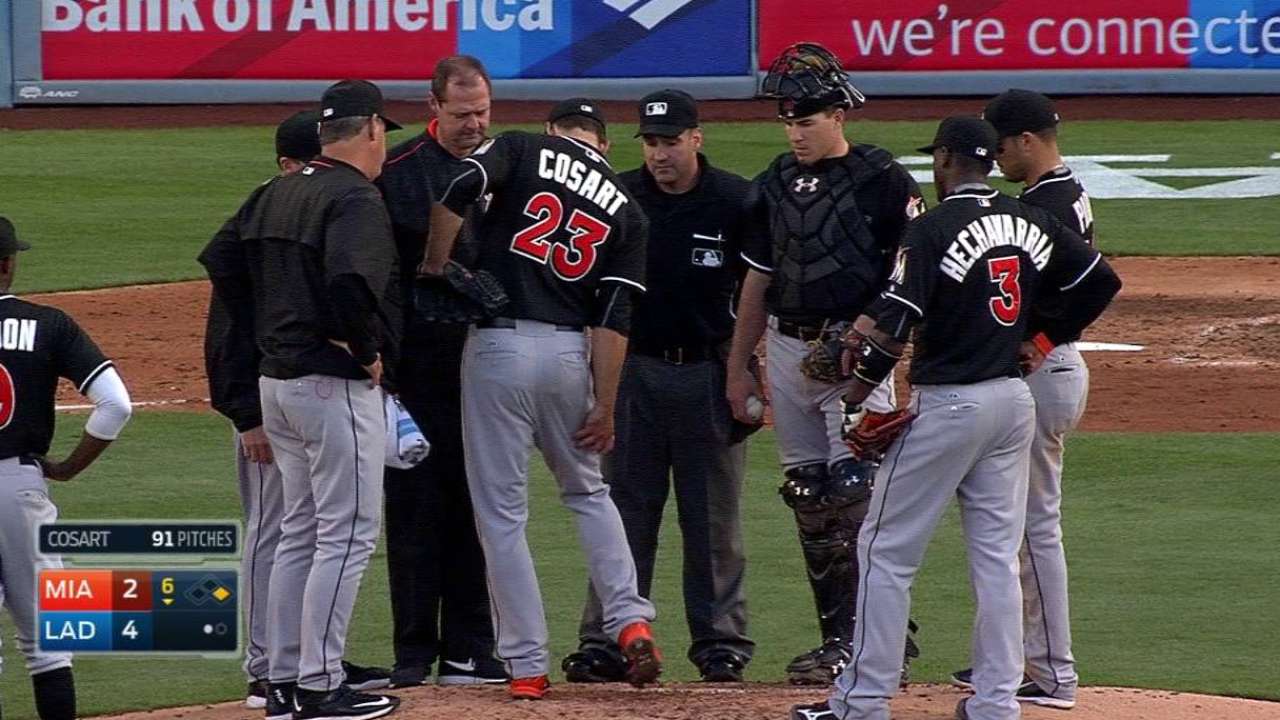 DENVER -- At this point, the focus on injured starter Jarred Cosart doesn't lie with his numbers.
On the disabled list since May 19 -- retroactive to May 14 -- with vertigo, Cosart threw five innings in an extended spring game on Saturday. The numbers weren't great -- six hits, six runs (four earned), three walks and five strikeouts on 81 pitches -- but Marlins manager Dan Jennings said he was pleased with the amount of work Cosart was able to perform.
"In Jarred's case, he's just building back some of the arm strength from the downtime he had due to vertigo," Jennings said before Sunday's series finale against Colorado. "Right now, it's more important about the work. When he goes to the next level, then you can put a little bit more emphasis on the results.
"But it's a mental approach as well, Getting the mental part ready, making pitches, executing pitches that he'll have to do when he gets to the highest level."
Jennings said Cosart's next outing will be a rehab start with Triple-A New Orleans at some point in the coming week.
Meanwhile, Marlins ace Jose Fernandez also struggled on Saturday is his first rehab outing since undergoing Tommy John. But like Fernandez said postgame, Jennings agreed that his ace was probably "amped up" for his return to competitive action.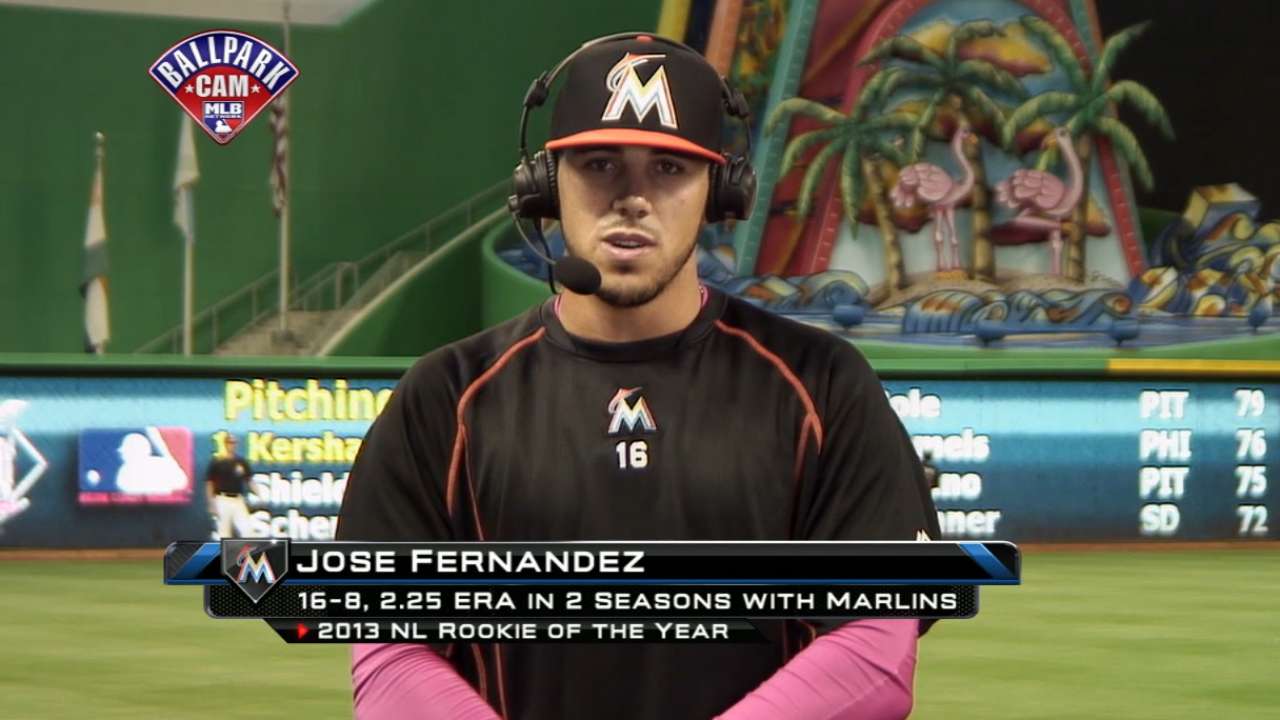 Overall, though, Jennings is encouraged with the duo's progression.
"[Cosart and Fernandez] are moving in the right direction, and it's good to see them get built up to a certain point," Jennings said. "I think it's a case with both of them, the numbers truly don't matter. The fact that they're getting the work and building their pitch counts up [is what's important.]"
Worth noting:
• After leaving Saturday's game with a lower back strain, reliever Bryan Morris has been getting treatment and is still day to day, according to Jennings. The Miami manager said Morris could "maybe" pitch on Sunday and that he will be reevaluated after the Marlins' flight to Toronto.
"The ground ball that [Carlos] Gonzalez hit, I reacted and went left, and it kind of pulled on me when I did that," Morris said on Sunday. "I was going to finish the inning. But I guess they saw it, and when I told them what happened, they told me that I didn't need to keep going.
"I've never come out of any game with any injury, so it's definitely frustrating."
• Jennings said that Ichiro Suzuki and Giancarlo Stanton will likely split the right field and DH duties when the Marlins are in Toronto.
Dargan Southard is an associate reporter for MLB.com. This story was not subject to the approval of Major League Baseball or its clubs.