Brewers to call up Jungmann for Tuesday start
Club's No. 13 prospect and former first-round pick set for Major League debut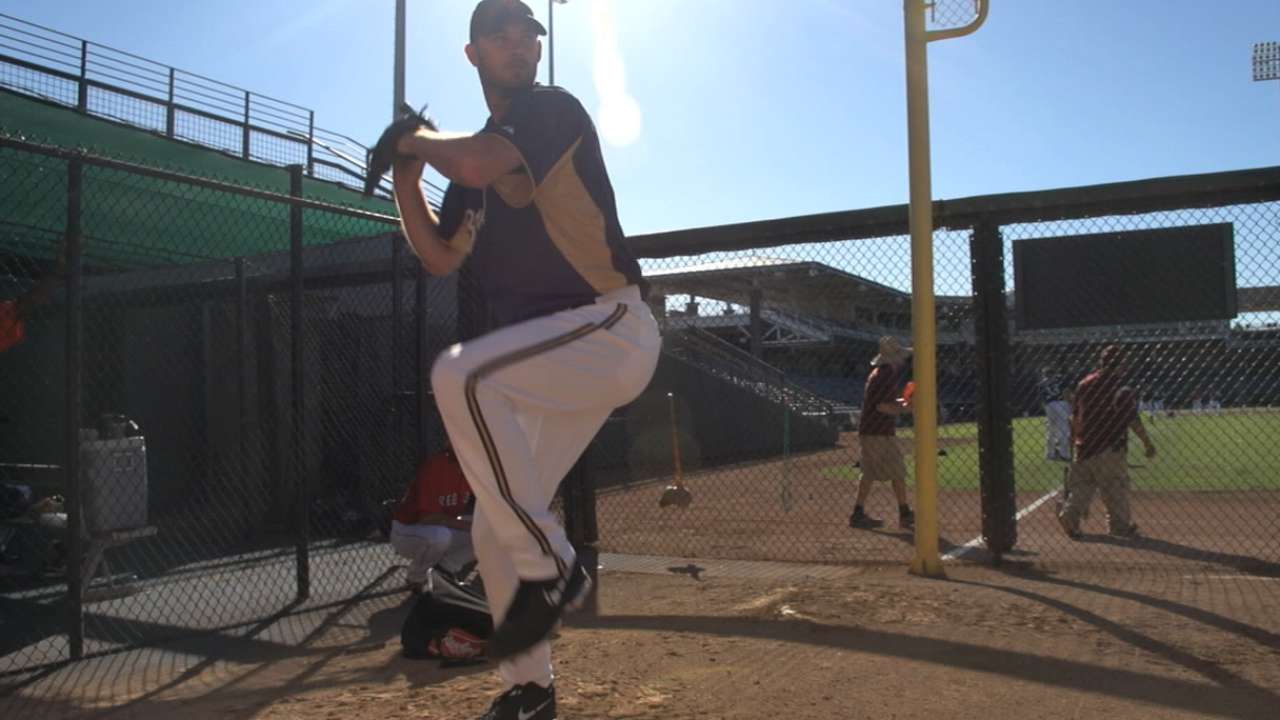 MINNEAPOLIS -- The Brewers will call up pitcher Taylor Jungmann to start Tuesday's game against Pittsburgh, manager Craig Counsell said Sunday.
Jungmann will join the Brewers on Monday and will be activated on Tuesday. The game marks Jungmann's Major League debut. He was the Brewers' first-round Draft pick in 2011 at No. 12 overall. Jungmann is ranked as the club's No. 13 prospect by MLB.com.
The righty is 2-3 with a 6.37 ERA with the Triple-A Colorado Springs Sky Sox. He split last season between Triple-A and Double-A.
"Taylor has pitched well. He's kind of gotten on a little bit of a roll here the last three or four starts so we're giving him a shot. I think he'll do well. I think he'll hopefully respond," Counsell said. "I think he likes that stage. I think he's pitched on that stage in college a bunch at Texas. I think he'll respond to being on the big stage."
Jungmann has pitched his three longest outings of the season in his last three starts -- two were seven innings and one was 6 1/3. He's given up a combined 11 runs in his past three starts, including five in his last game -- a loss to the Fresno Grizzlies.
"Taylor's been a little inconsistent in the Minor Leagues, but when he's performed, he's performed really well and I think throwing strikes is the biggest thing for him," Counsell said.
Jungmann has given up 29 walks in 59 1/3 innings this season. He has issued at least one walk in every game.
"When he's throwing strikes, he's going to get ground balls and he's got a very good curveball, too, that I think he's growing more comfortable with," Counsell said. "He has weapons to get Major League hitters out, no doubt. If he's in the strike zone and executing, he'll get Major League hitters out."
On June 2, Tyler Cravy made his Major League debut. Cravy gave up just one run in seven innings but was tagged with the loss. He was sent down to make space on the roster for outfielder Shane Peterson.
Betsy Helfand is an associate reporter for MLB.com. This story was not subject to the approval of Major League Baseball or its clubs.