Plouffe sits amid June swoon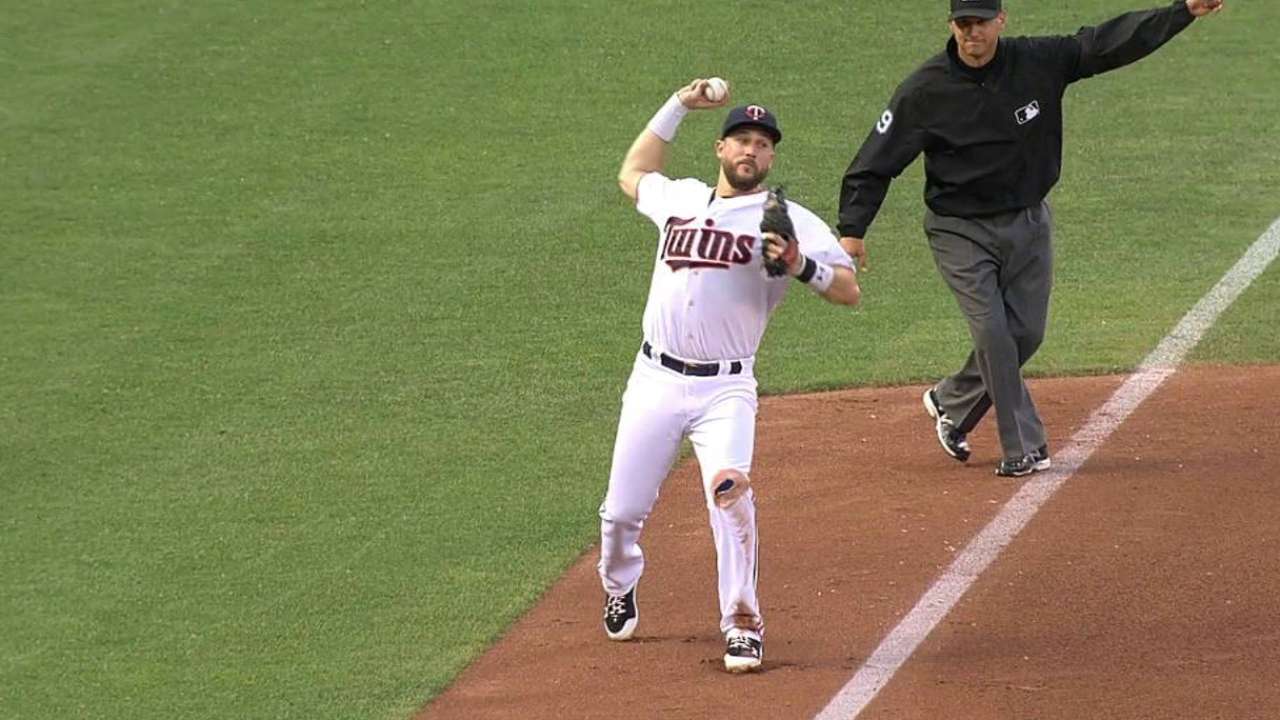 MINNEAPOLIS -- After a strong start through the first two months of the season, Trevor Plouffe has cooled off in June and was held out of the lineup on Sunday against the Brewers.
Plouffe was hitting .279/.352/.488 with eight homers and 29 RBIs in 46 games through May 31, but is just 1-for-24 with an RBI and a walk in six games in June to lower his slash line to .250/.321/.434 on the season.
Twins manager Paul Molitor said he felt Sunday was a good time to give Plouffe a break, as he started Eduardo Nunez at third base.
"Trevor is getting a day to back off a little bit," Molitor said. "Just clear his head a little bit and get a day to work with [hitting coach Tom] Brunansky."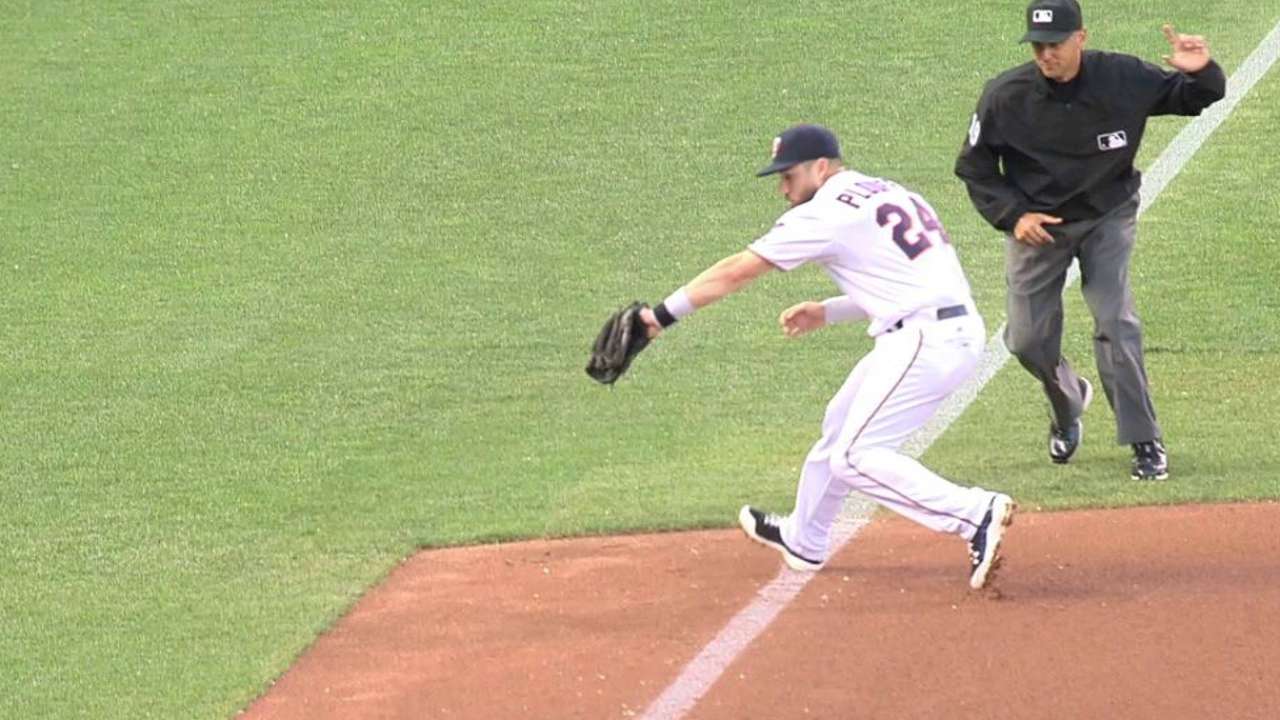 Molitor, though, has been impressed with the strides Plouffe has made defensively at third base, and said it makes it tough to keep him out of the lineup or even move him to first base when Joe Mauer needs a day off.
"I think we saw glimpses of it last year that he was emerging to be a very competent third baseman," Molitor said. "There was some angst along the way in his development, but I think that's been alleviated. He's in the right place. His hands have become very sure. And we haven't seen some of the throwing issues that he had when he was kind of first surfacing at this level. He's become a pretty complete defensive package over there."
Rhett Bollinger is a reporter for MLB.com. Read his blog, Bollinger Beat, follow him on Twitter @RhettBollinger and listen to his podcast. This story was not subject to the approval of Major League Baseball or its clubs.