With talent at top, Rangers expect to 'hit' in Draft
High school outfielder Cameron, college shortstops projected to go in Top 5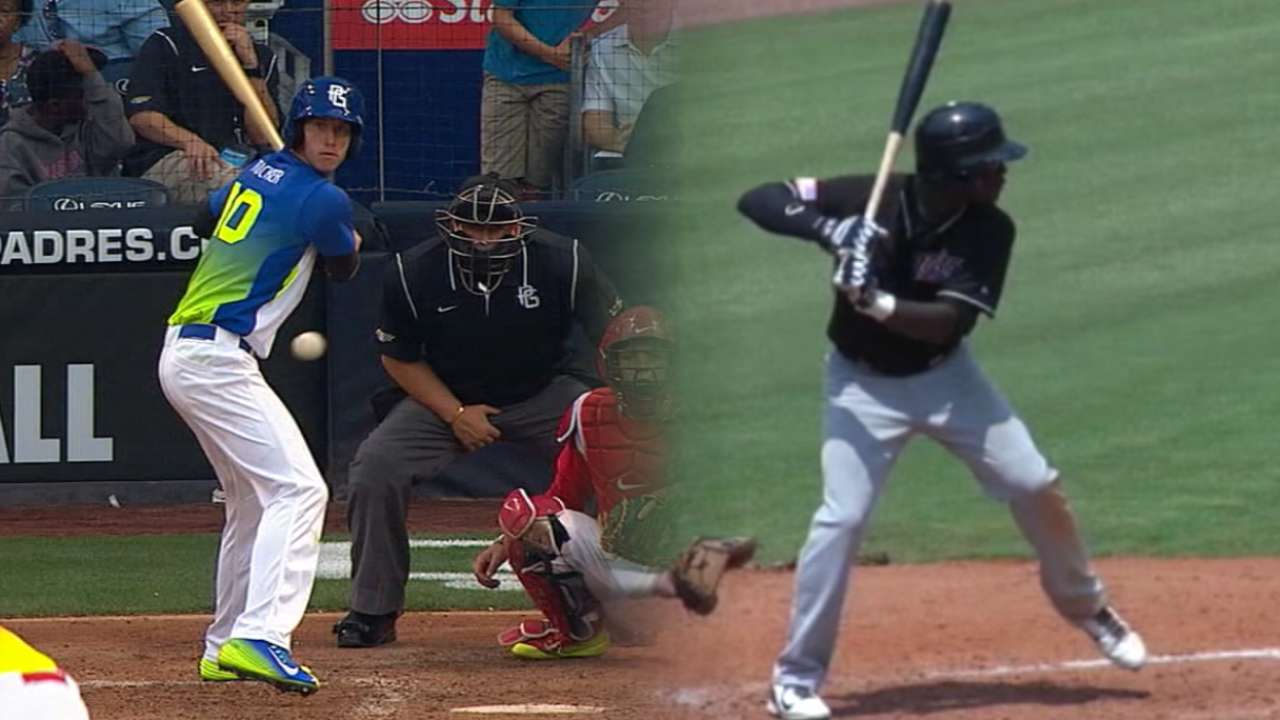 KANSAS CITY -- The Rangers are about to receive their reward for enduring a 67-95 season in 2014. On Monday night, they will make the fourth selection in the 2015 First-Year Player Draft, their highest position since taking pitcher Kevin Brown with the fourth overall pick in 1986.
There is still uncertainty about how the Draft will unfold with the D-backs, Astros and Rockies picking ahead of the Rangers. So Texas still isn't sure who will be left, although high school outfielder Daz Cameron is the name that comes up most in mock drafts. He is the son of former Major League outfielder Mike Cameron and advised by agent Scott Boras.
"There's not a clear-cut No. 1, let's be honest," Rangers scouting director Kip Fagg said. "The people above us, we're not quite sure what they're doing yet."
Other possibilities include college shortstops Dansby Swanson of Vanderbilt and Alex Bregman of LSU, and pitchers Carson Fulmer of Vanderbilt and Dillon Tate of UC-Santa Barbara.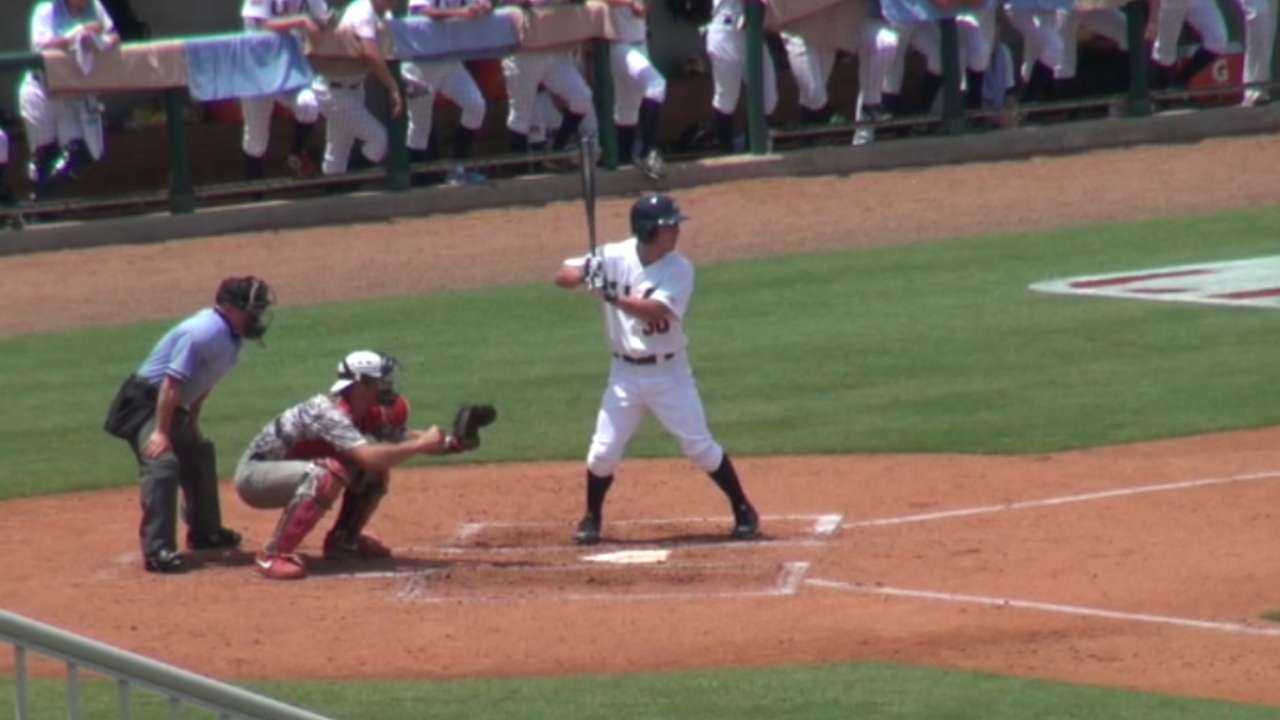 The Rangers have had mixed success with the first round over the past 10 years, but they have three players -- pitchers Tanner Scheppers and Chi Chi Gonzalez, and third baseman Joey Gallo -- who were taken in the first or supplemental round of the Draft. Supplemental picks come as compensation for losing a free agent.
Texas doesn't have a supplemental first rounder this time around. The club just has the fourth-overall pick, and it could use an impact selection.
"We're going to get a good player, bottom line," general manager Jon Daniels said. "You always feel that way, honestly. It's the nature of the deal. You pick higher in the Draft, you like to think the odds are a little bit better. You take that approach every year. You always expect to hit on the guy."
The Rangers are mounting the full-court press. Potential first-round candidates could be scouted by as many as 10 different people from Texas' organization. Daniels has been closely involved with the process, and he has met with approximately a dozen players.
The club scouts talent, but also tries to get as much information about the player's makeup, personality and character as well. The Rangers have been scouting some of the college players for years.
"I think our scouts have done yeoman's work on the ground, putting their lists together, writing reports, getting to know the kids and families," Fagg said. "We're going to do kind of the same process we've done the last few years, take the best player, with the best talent, and has the best makeup. I don't think that's changed. We're going to stack them up. We're not going to pass.
"In terms of makeup, knowing the kid, I think that's a huge part of the process. I have a hard time taking a guy and feeling comfortable if we don't really know the kid, know what he's about. I always tell the guys when he walks through this door and is a Texas Ranger, there's not going to be any secrets we didn't know about."
T.R. Sullivan is a reporter for MLB.com. Read his blog, Postcards from Elysian Fields, follow him on Twitter @Sullivan_Ranger and listen to his podcast. This story was not subject to the approval of Major League Baseball or its clubs.