ICYMI: Kemp, Alonso provide power in win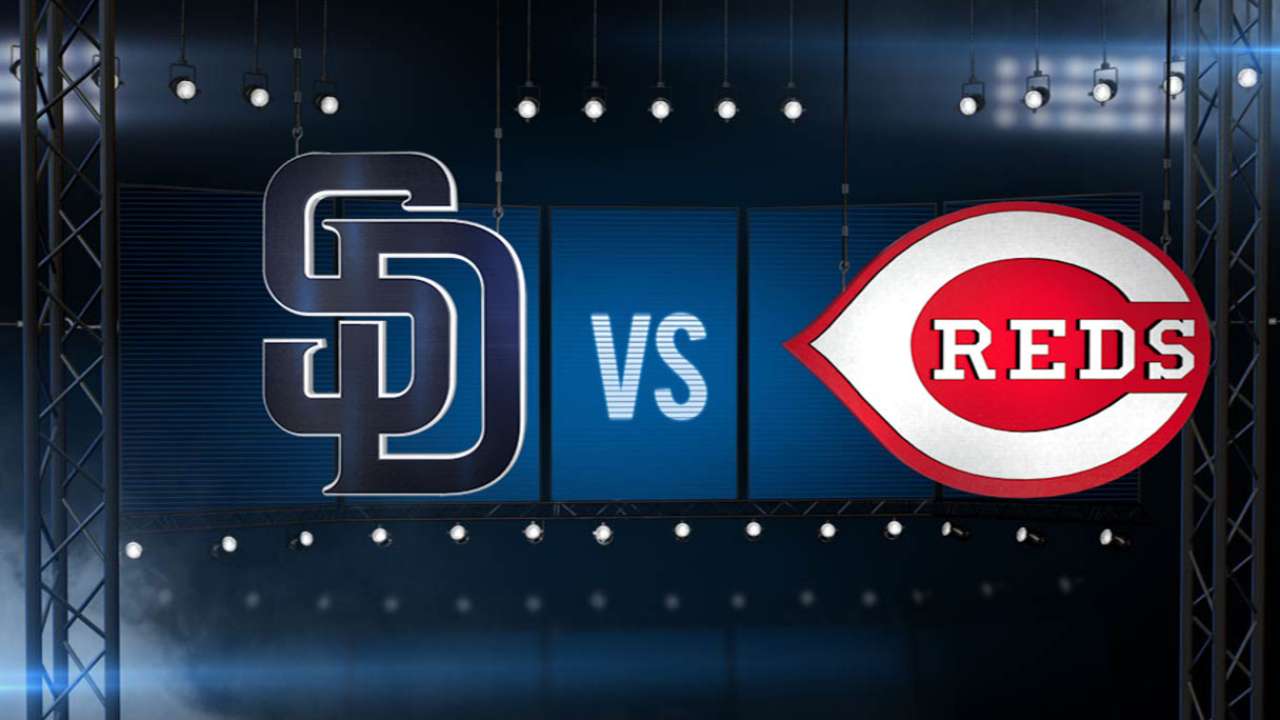 Great American Ball Park held a truly exciting game for the San Diego Padres on Saturday afternoon as the Friars were able to pull off a 9-7 comeback victory over the Reds thanks to the scorching hot bats of Yonder Alonso and Matt Kemp. Kemp, who went 3-for-4 on the day, hit his second home run of the season while also driving in five of the nine Padres runs on the day while Alonso produced the other four runs of the game via a clutch grand slam that tied the game in the seventh inning.
The Padres found themselves in an early deficit after a shaking outing by starter Andrew Cashner, trailing by 6-1 at one point in the fourth inning. Cashner surrendered seven earned runs on eight hits with five walks over 5.2 innings of work and left the game with the Friars trailing 6-3 in the sixth inning. Alonso picked Cashner up, however, and catapulted the team to a 7-7 tie in the seventh with a towering grand slam into right field. Both Alonso and Kemp each contributed three hits on the day while Kemp increased his RBI total on the year to 31. The Padres now have three players with 30+ RBI, including Kemp, Derek Norris, and Justin Upton.
Thanks to Alonso and Kemp's stellar performances on Saturday, the Padres secured a series victory over the Reds and improved to a 29-28 record on the season. The rallying performance also allowed closer Craig Kimbrel to earn his 13th save of the season while also earning his 199th career save. Finally, the Friars will now also have an opportunity to go for a series sweep of Cincinnati on Sunday.
In case you missed it, here are some stories and highlights that you may not have seen from Saturday:
Padres post-game recap: Kemp keys Padres' rally vs. Reds with 5 RBIs
Kemp has an explosive day at the plate, going 3-for-4 with a solo homer and five RBI: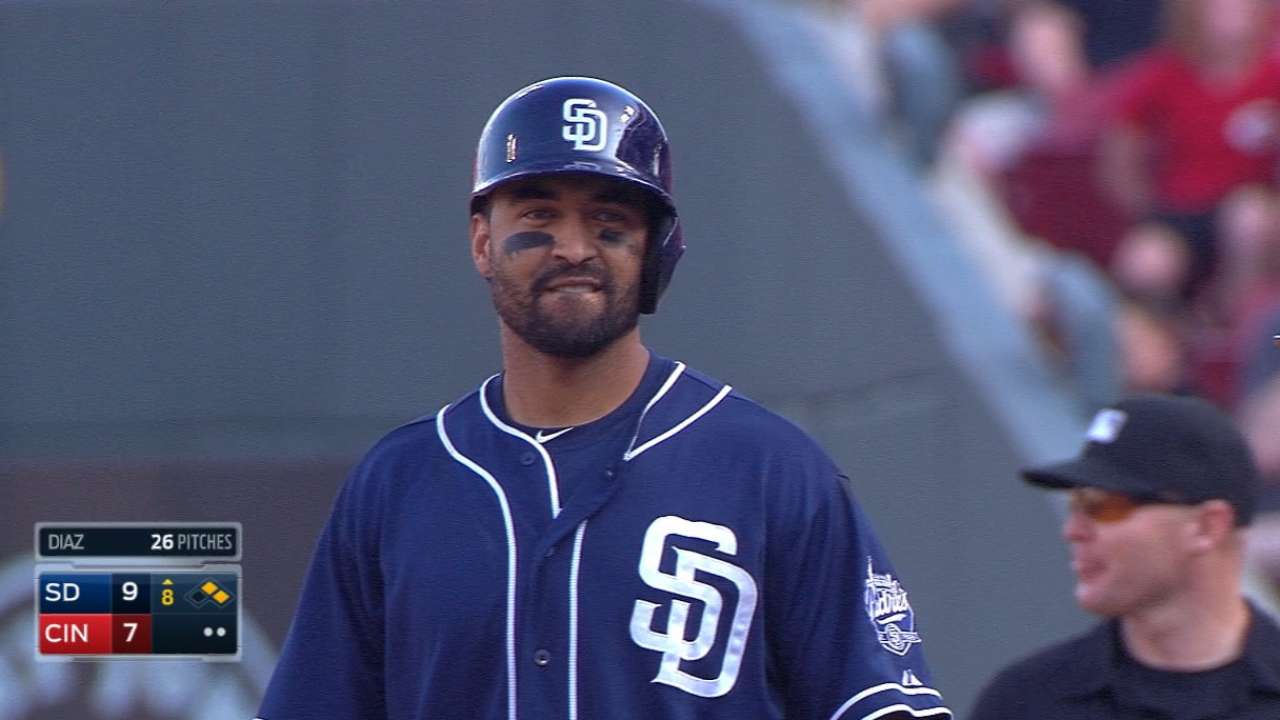 Alonso launches a game-tying grand slam, one of his three hits on the day: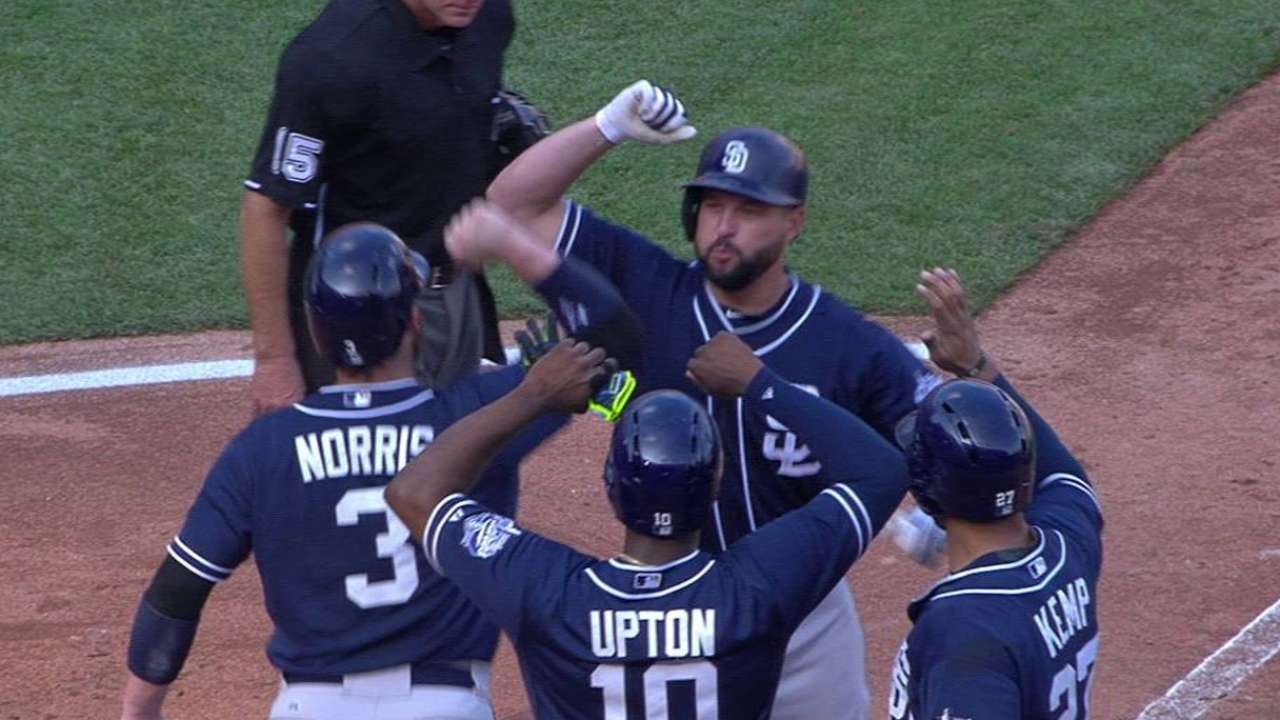 Upton makes a nice grab at the wall in the fifth inning: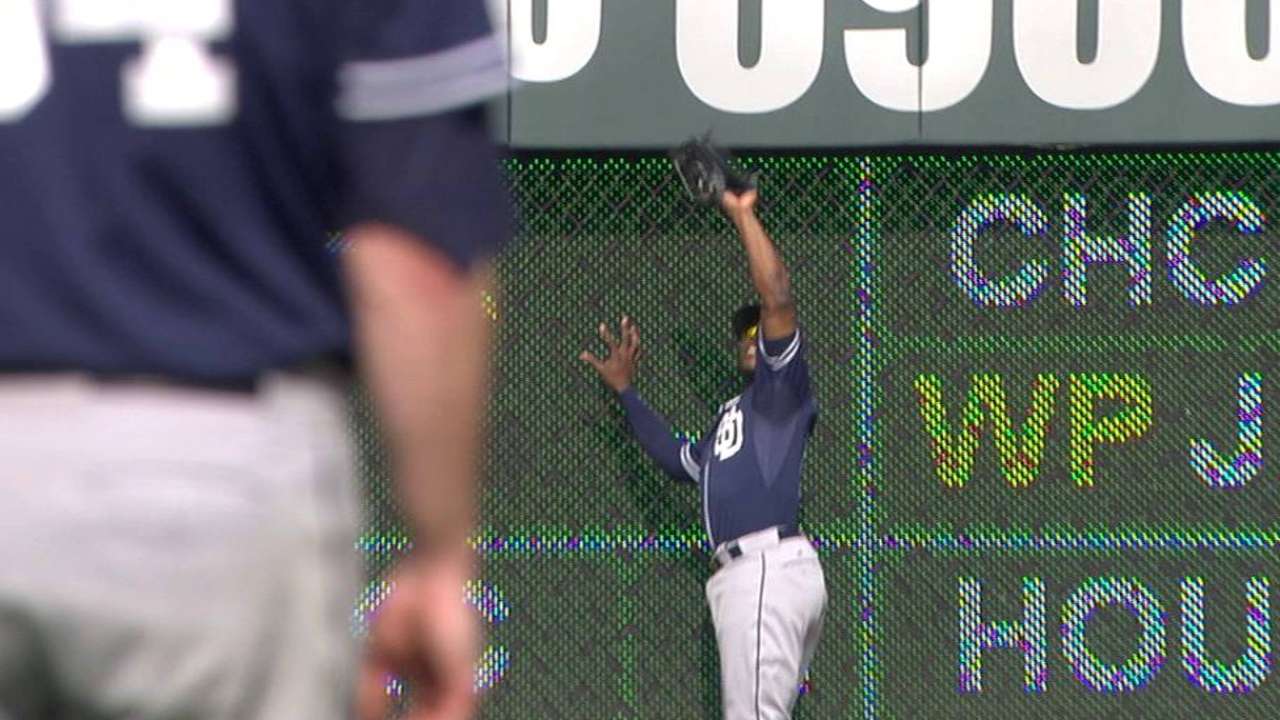 Kimbrel slams the door shut for his 13th save of the season and career save no. 199: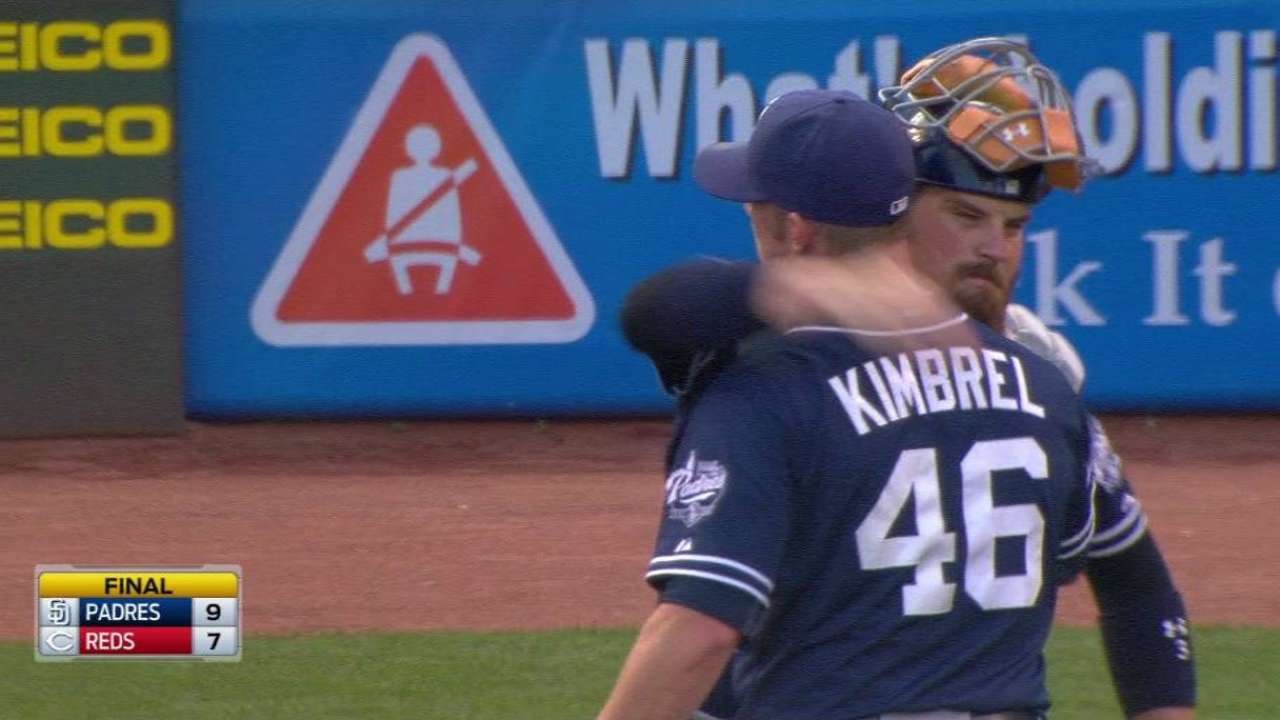 It was a long time coming but it came at the right time: Kemp snaps home run drought with solo shot
Yo! It's good to have you back, Yonder: Slam by Alonso a game-changer for Padres
After a few bumps in the road, the arms are feeling fine: Bullpen has rounded into form for Padres
The other city of brotherly love: Tyson Ross wins game, flies to D.C. to see his brother make MLB debut
Down on the farm: Jones delivers game-winner for San Antonio
Game Note Highlights: Game Notes @ CIN (06.06) Red Hot Padres Peg Cashner against the Reds
Looking forward:
Friar Forecast: Despaigne takes hill as Padres go for sweep
Sunday's probable pitchers: Odrisamer Despaigne vs. Johnny Cueto