Mets' funk festers as runs prove elusive again
'We're just not getting any hits,' Collins says after 2-1 loss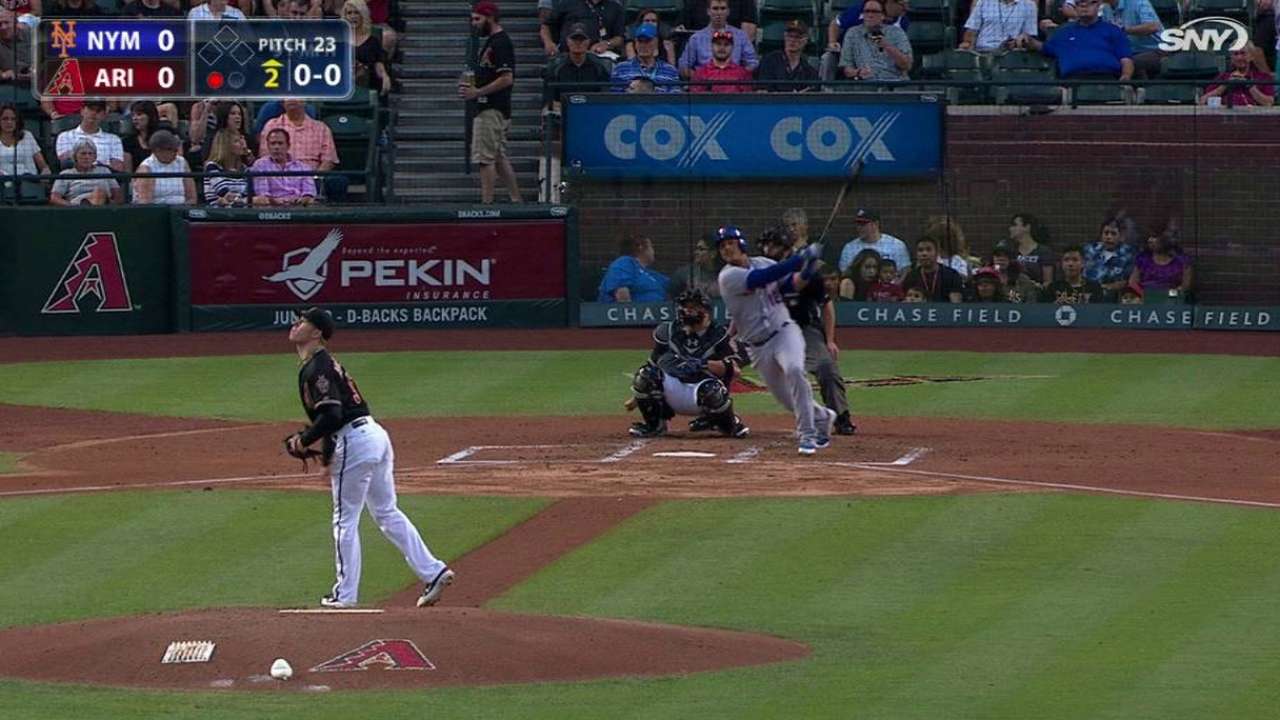 PHOENIX -- The Daniel Murphy Disabled List Era has not been kind to the Mets. Playing their second game without Murphy on Saturday, Terry Collins's club dropped a 2-1 contest to the D-backs, their lone run coming on a Juan Lagares second-inning homer. Only twice more did the Mets move a runner past first, during rallies in the sixth and ninth innings.
By the ninth, the Mets needed Danny Muno, Eric Campbell and Darrell Ceciliani -- combined batting average: .171 -- to ignite a game-tying spark. They could not, dropping the Mets to their fourth loss in five games despite one of Bartolo Colon's better outings of the season.
Murphy's absence is not the only thing haunting the team; they have now been playing without both David Wright and Travis d'Arnaud for weeks as well. Their primary contingency plans at second base (Dilson Herrera) and catcher (Kevin Plawecki) are nursing a fractured finger and a viral infection, respectively, leaving the Mets as depleted offensively as at any point this season. New York came into Saturday night ranked 22nd in the Majors in on-base percentage and 28th in slugging.
"We've just got to work through it," manager Terry Collins said. "You can't let it get to you. You can't let it get too frustrating. You've just got to continue to press forward, and continue to try to get these guys to use the whole field to hit, put the ball in play, try to manufacture some runs as best we can. We're just not getting any hits."
Twice in the final four innings of Saturday's game, the Mets strung together promising rallies. In the sixth inning, they loaded the bases with two outs only to watch Campbell fly out to right -- further frustrating Collins, who had watched the Mets strand the bases full in a similar situation Friday.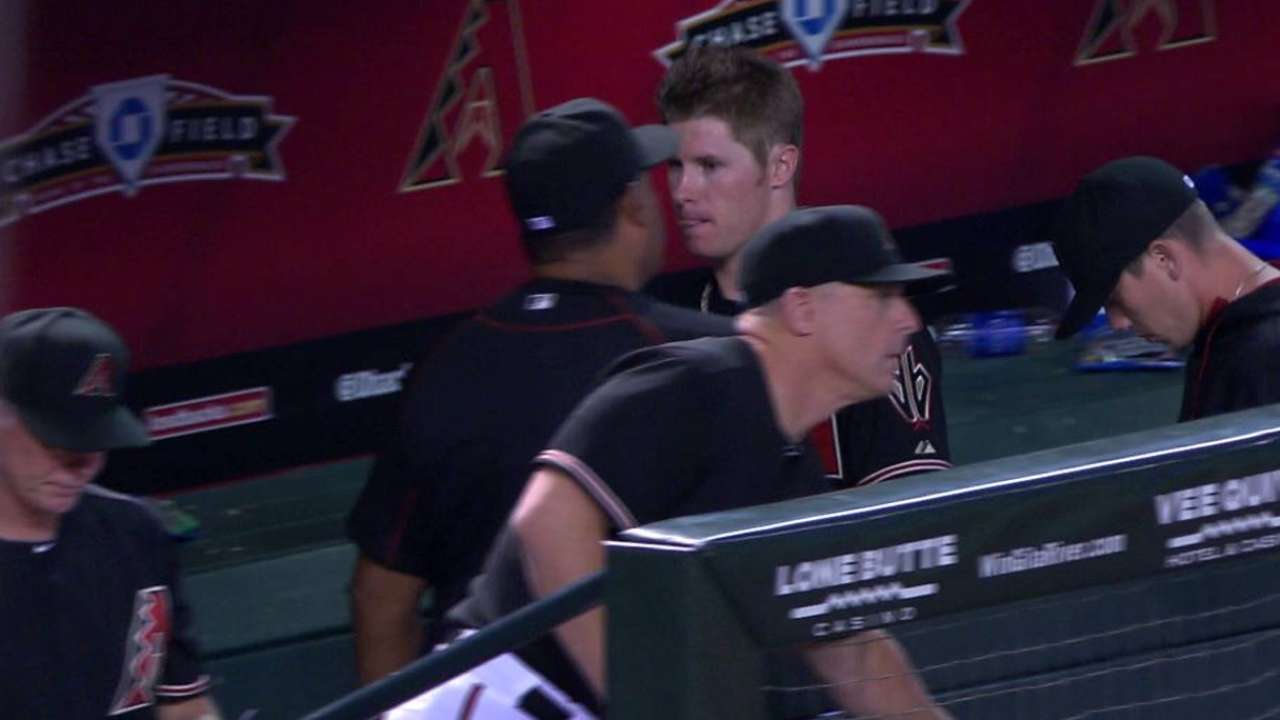 Then in the ninth, the Mets put two men on base with one out thanks to a catcher's interference call. Pinch-hitter John Mayberry Jr. followed with a high chopper right to third base, where Jake Lamb turned it into a game-ending double play.
For the fourth time in five games, the Mets scored three or fewer runs. Since their 11-game winning streak ended on April 24, they are tied for 28th in baseball in runs scored.
On this night, New York's lack of offense undermined a fine start from Colon, who provided one of the Mets' nine singles himself.
"We just didn't give him enough run support," catcher Anthony Recker said.
The Mets need to avoid making that any more of a trend than it already is.
Anthony DiComo is a reporter for MLB.com. Follow him on Twitter @AnthonyDiComo and Facebook, and listen to his podcast. This story was not subject to the approval of Major League Baseball or its clubs.