Losing streak stops behind dominant Price
Southpaw fans 11 in complete-game victory over White Sox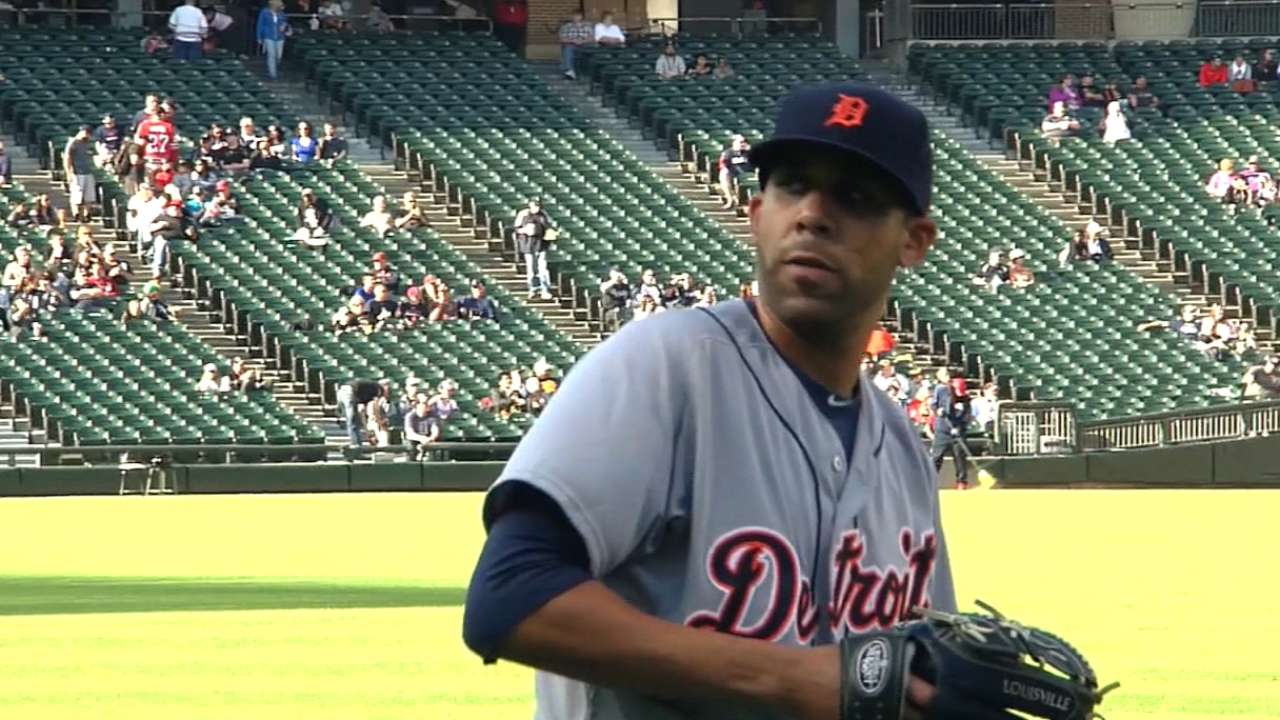 CHICAGO -- It's a headline writer's dream: David Price, the current ace of the Tigers' pitching staff, tosses a complete game as the team snaps an eight-game losing streak with a 7-1 victory over the White Sox on Saturday.
Stopper Price stops Tigers' losing streak.
The only person that apparently has a problem with that angle is Price.
"I thought about that [Friday]," he said when asked on Saturday if he relished the opportunity to snap the losing streak. "I think if we would have won [Friday], today would have been more important.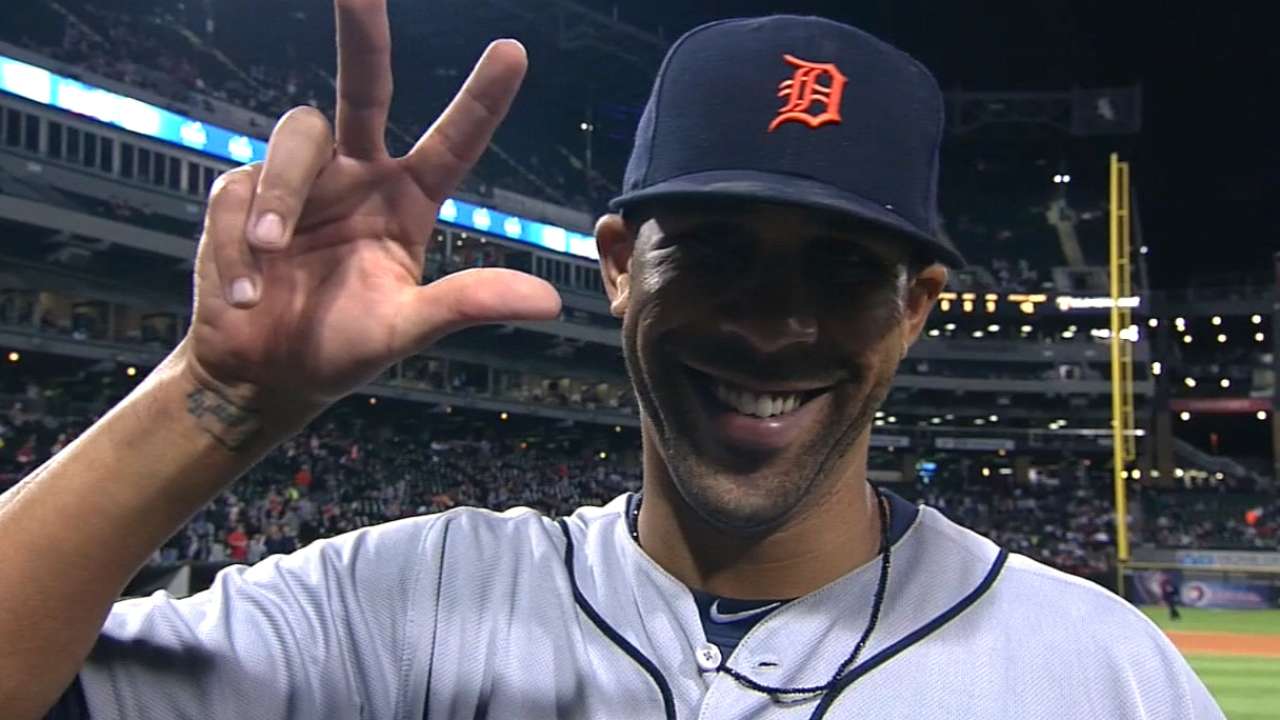 "I don't add any extra pressure on myself. How many games we lost in a row before today, it was a good day to end it."
The reporters, though, persisted and kept asking about being the stopper.
"That's the way everybody needs to think in here," Price said. "Not just myself. Everybody has to have the attitude that they're going to push us over the hump that day. If we can all think that way, that's what [manager] Brad [Ausmus] was talking about in Spring Training -- everybody has to be the guy."
Ausmus, though, wasn't buying Price's position any more than the media.
"David takes pride every time he toes the rubber, but I think, my guess is, in his mind, he wanted to make sure the losing streak stopped," Ausmus said. "I can't say that with any proof. Just knowing the person."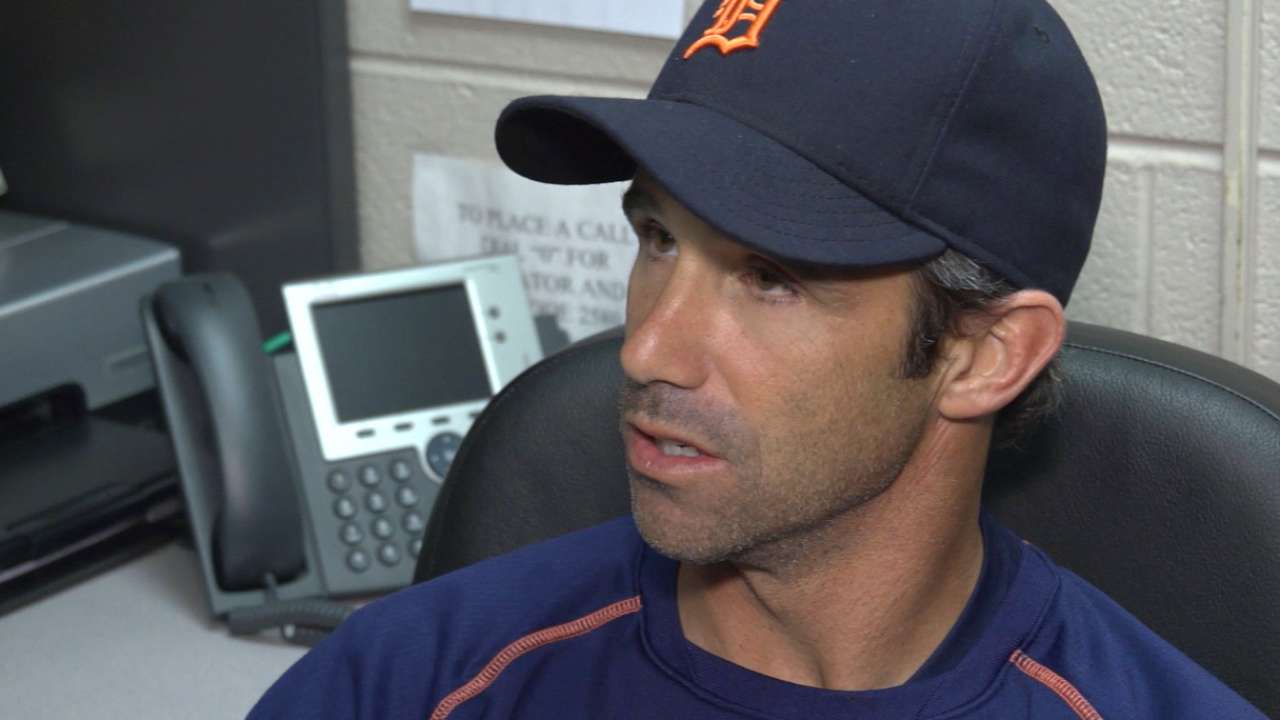 Whether he considers himself the stopper or not, that's just what Price did, allowing just one run on five hits while striking out 11 in a complete game.
"He was outstanding," Ausmus said. "He gave us exactly what we needed."
Price battled to keep the game close in the early innings. Once the Tigers took the lead, he made sure it stayed that way by taking the definition of "shutdown inning" to another level.
After striking out the final batter he faced in the fourth, Price followed up the Tigers' five-run fifth by striking out the six batters he faced in the fifth and sixth innings to run his total to seven straight -- two shy of the American League record.
Despite the high strikeout total, Price took the mound to start the eighth inning having thrown only 86 pitches. His efficiency was the main reason his pitch count was so low, but he could also thank shortstop Jose Iglesias, who started a great double play in the first to end the inning and thwart a Chicago rally before it could get going.
"Phenomenal," Price said. "That game could have been completely different with Abreu's first two at-bats. He hits two balls right on the screws and we were able to get three outs out of it."
Worth noting
• Early reports are Justin Verlander came through his latest rehab start with Triple-A Toledo fine. He struck out nine batters over 5 2/3 innings. Ausmus, though, said he won't formulate the Tigers' starting rotation for next week until Sunday.
John Jackson is a contributor to MLB.com. This story was not subject to the approval of Major League Baseball or its clubs.