Miggy's homer gives offense needed spark
Slugger delivers key hit in pivotal five-run fifth inning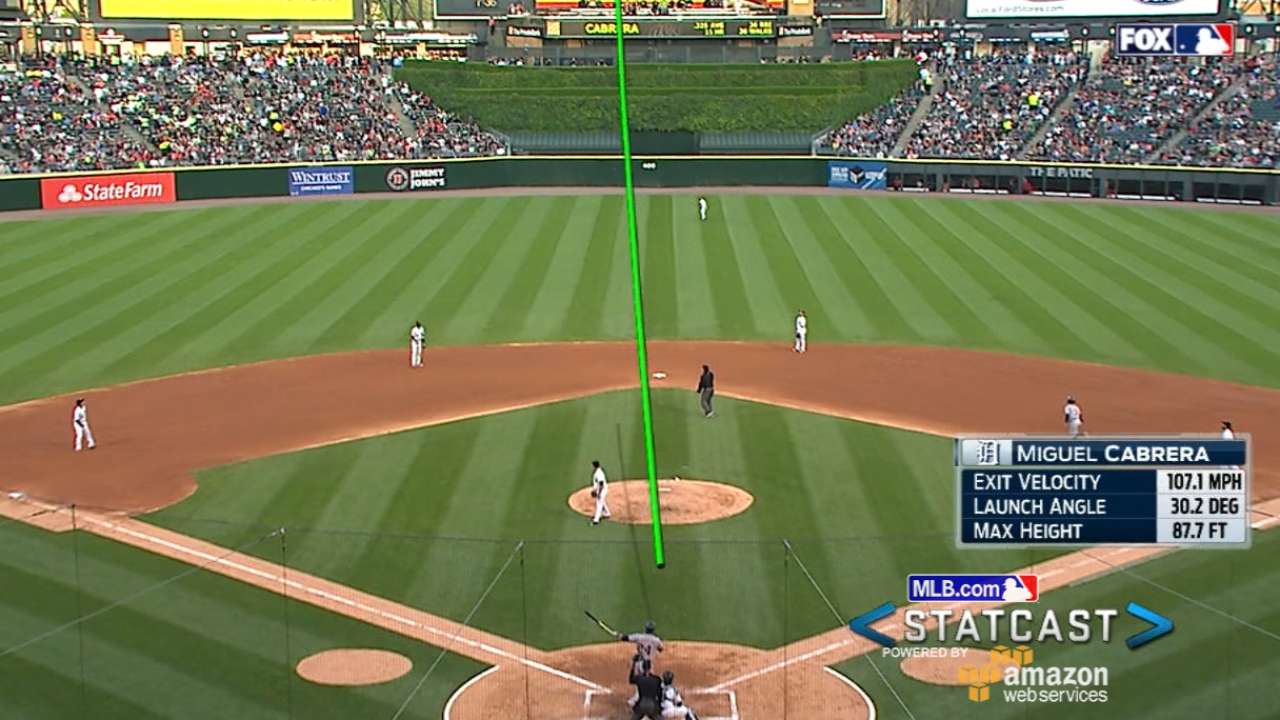 CHICAGO -- Nothing is as simple as it seems most of the time, but it appears that most of the Tigers' recent offensive woes drifted away when Miguel Cabrera stroked a two-run home run over the center-field fence at U.S. Cellular Field on Saturday night.
That 413-foot blast turned a 1-0 deficit into a 2-1 lead in the fifth inning. More importantly, it appeared to lift the tension that had been hovering over the Detroit batters during the eight-game losing streak.
Suddenly, the floodgates were open. The Tigers kept hitting, scoring three more runs on five more hits for a five-spot in the fifth. They then added insurance runs in the seventh and eighth innings and cruised to a 7-1 victory over the White Sox behind left-hander David Price, who struck out 11 in a complete-game performance.
As good as Price was, the talk in the clubhouse postgame centered on the offense and whether one big homer could really turn things around for everyone.
"It seemed like it," manager Brad Ausmus said. "When we started rolling and scored those five runs, it seemed like there was a little bit of a contagious atmosphere, excitement. It felt like everyone was exhaling out there."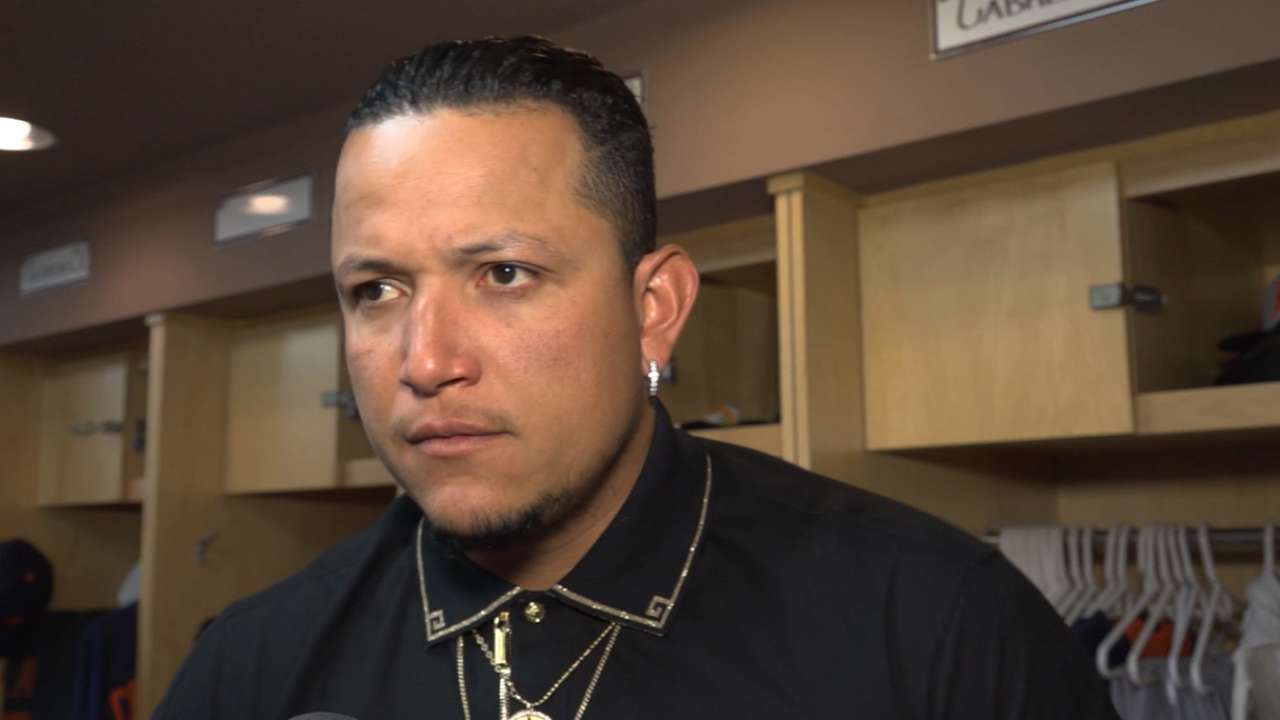 When it was all done, the Tigers had 18 hits -- and one giant monkey lifted from their collective backs.
"I thought Miggy's home run kind of let everyone breathe a little easier," Ausmus said. "We've been waiting for this for a long time."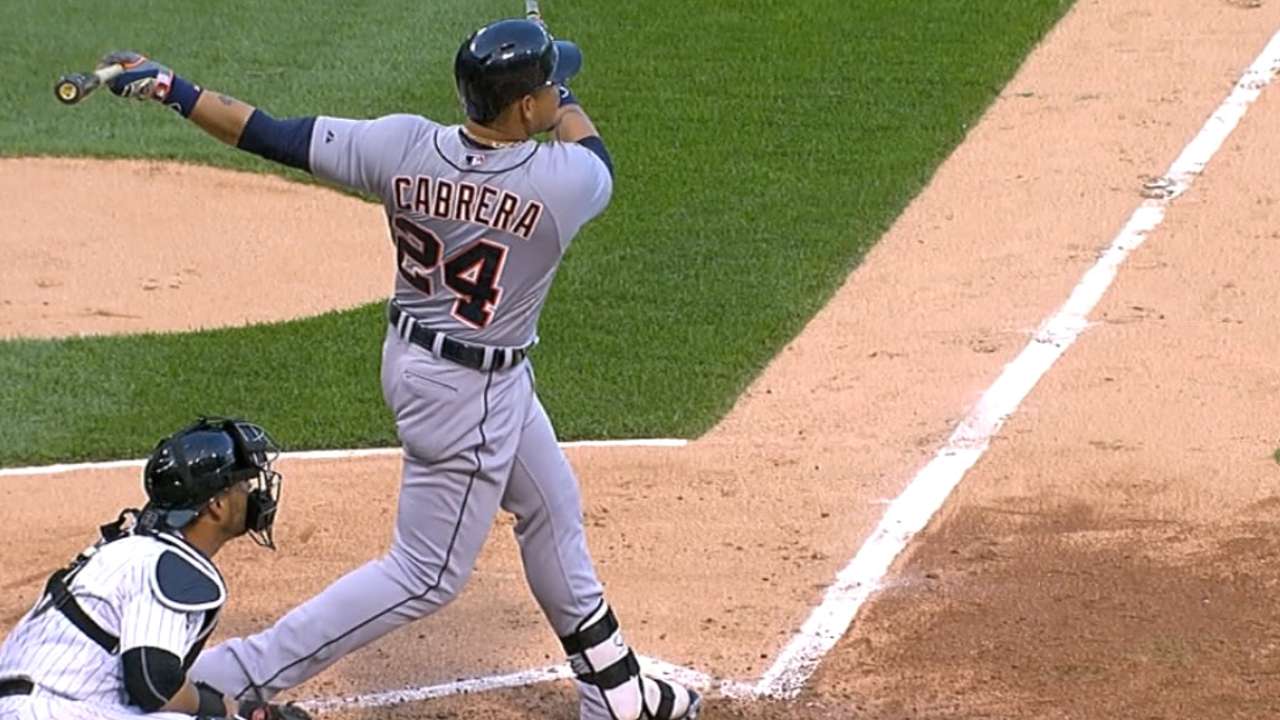 Third baseman Josh Wilson, who was 4-for-5 in his second game for the Tigers, has been with the team for less than a week, but expressed perfectly what the other players were thinking -- during and after the game:
"When Miggy gets hot, it's pretty spectacular."
Of course, this was far from a one-man effort. After Cabrera's blast with one out in the fifth, Yoenis Cespedes kept things going with a single. One out later Nick Castellanos singled and James McCann followed with a double to plate Cespedes and make it 3-1.
The Tigers weren't done. Wilson and Jose Iglesias then each had a run-scoring single to knock Chicago starter John Danks -- who was working on a shutout at the start of the inning -- from the game.
The Tigers had managed just a total of 22 runs during the eight-game losing streak, an average of just 2.75 runs per game. They nearly doubled that output during the fifth on Saturday.
That was more than enough offensive support for Price, who threw 110 pitches for the complete game.
"He was outstanding," Ausmus said of Price. "He gave us exactly what we needed."
That and some timely hitting.
John Jackson is a contributor to MLB.com This story was not subject to the approval of Major League Baseball or its clubs.