Walk-off homer surprises Bethancourt
Catcher thought first career long ball was going foul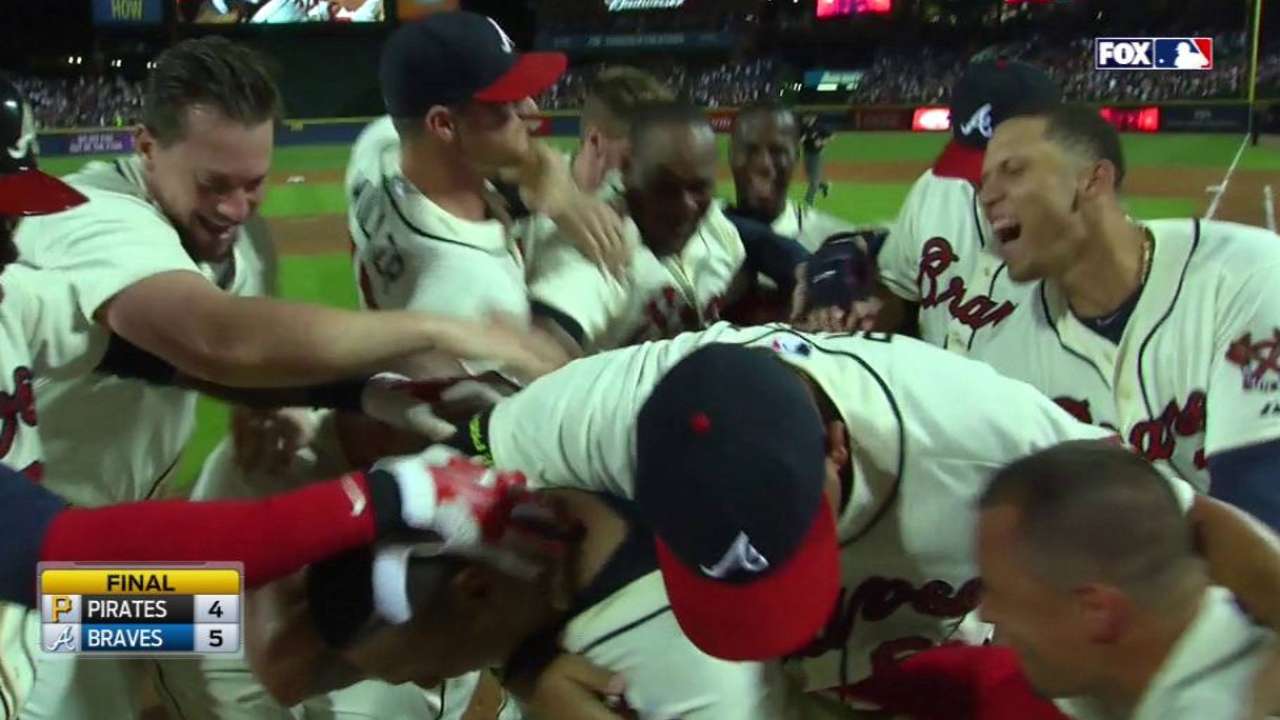 ATLANTA -- Christian Bethancourt had no idea he won the game for the Braves in the bottom of the ninth inning when he made contact with Vance Worley's 84mph slider -- the first pitch from Worley, and the last pitch of the game.
"I hit it and I thought it was going to be a foul ball," the rookie catcher said. "And then I saw [Pirates right fielder Gregory] Polanco running towards the warning track and I saw the ball carry over the wall, and then I knew I got it."
With that one swing, Bethancourt got his first career home run, a walk-off solo shot that sent the Braves to a 5-4 win in their second game with the Pirates at Turner Field.
"That's a moment I will never forget," Bethancourt, 23, said. "My first Major League home run became a walk-off homer -- those are the things that are always going to be on your book. Those are the things you always wanted to do.
"You want to hit your first homer, you want to hit a walk-off homer, and I got both at the same time, so I'm pretty happy for it."
Coming into the game, Bethancourt was hitting just .179 with a .457 OPS in the 87 plate appearances he's seen in 25 games this season. But as he stepped to the plate to leadoff the bottom of the ninth, he got a piece of advice from bench coach Carlos Tosca and hitting coach Kevin Seitzer.
"[The report was] basically the guy was going to go out there and through sliders and cutters away, you gotta be looking for something out there," Bethancourt said. "I was looking for one of those two pitches and I got one of them."
The walk-off homer capped a three-hit night for Bethancourt (his second of the season) and he finished the game with two runs and two RBIs. He said he has been feeling more confidence at the plate after putting in work with Seitzer in the cage and during batting practice.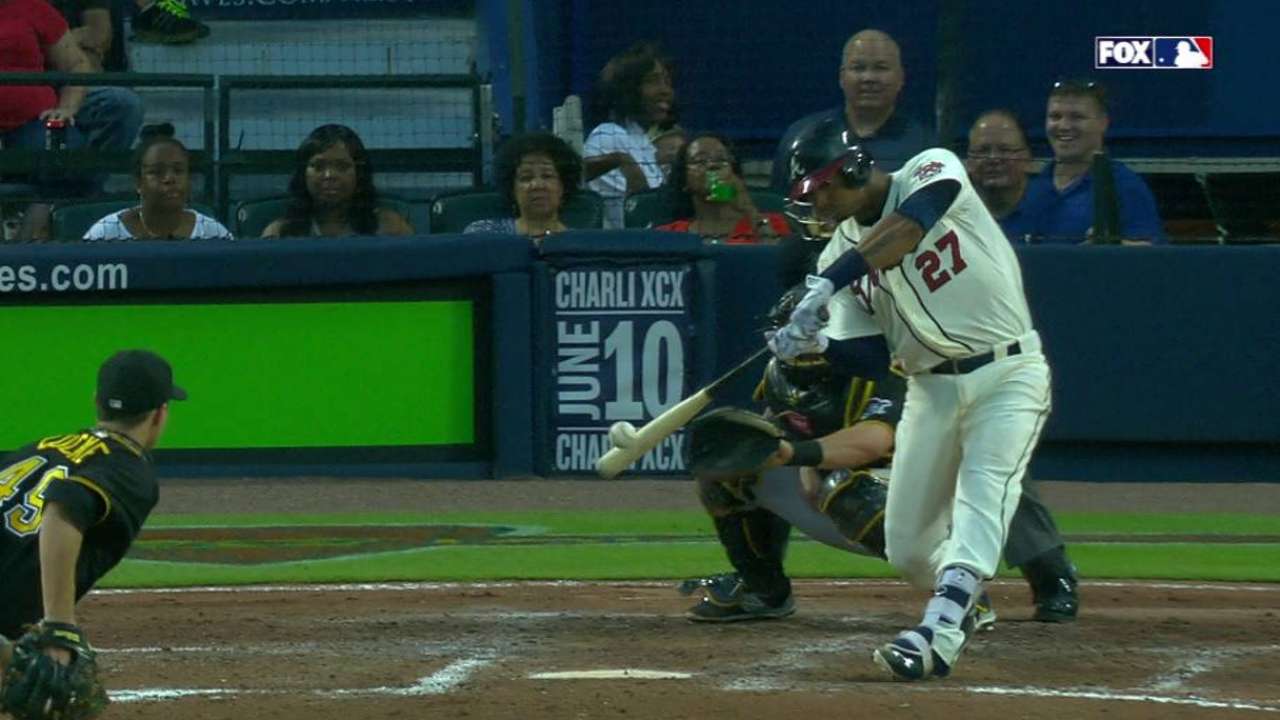 Bethancourt also impacted the game with his defensive skills, throwing out Polanco (who was 16-for-19 before Saturday) at second base on a stolen-base attempt in the first inning, and guiding Julio Teheran through 7 1/3 innings of work.
"He had a good game offensively, he had a good game defensively calling pitches, he threw a runner out," said Braves manager Fredi Gonzalez. "Hopefully this will carry through the rest of the year. This guy belongs in the Major Leagues, there's no question. There's no ifs, buts or maybes there.
"And maybe this game will catapult him through the rest of the summer."
Carlos Collazo is an associate reporter for MLB.com. This story was not subject to the approval of Major League Baseball or its clubs.