Longoria out of lineup with sore left wrist
Rays third baseman doesn't think it's a significant injury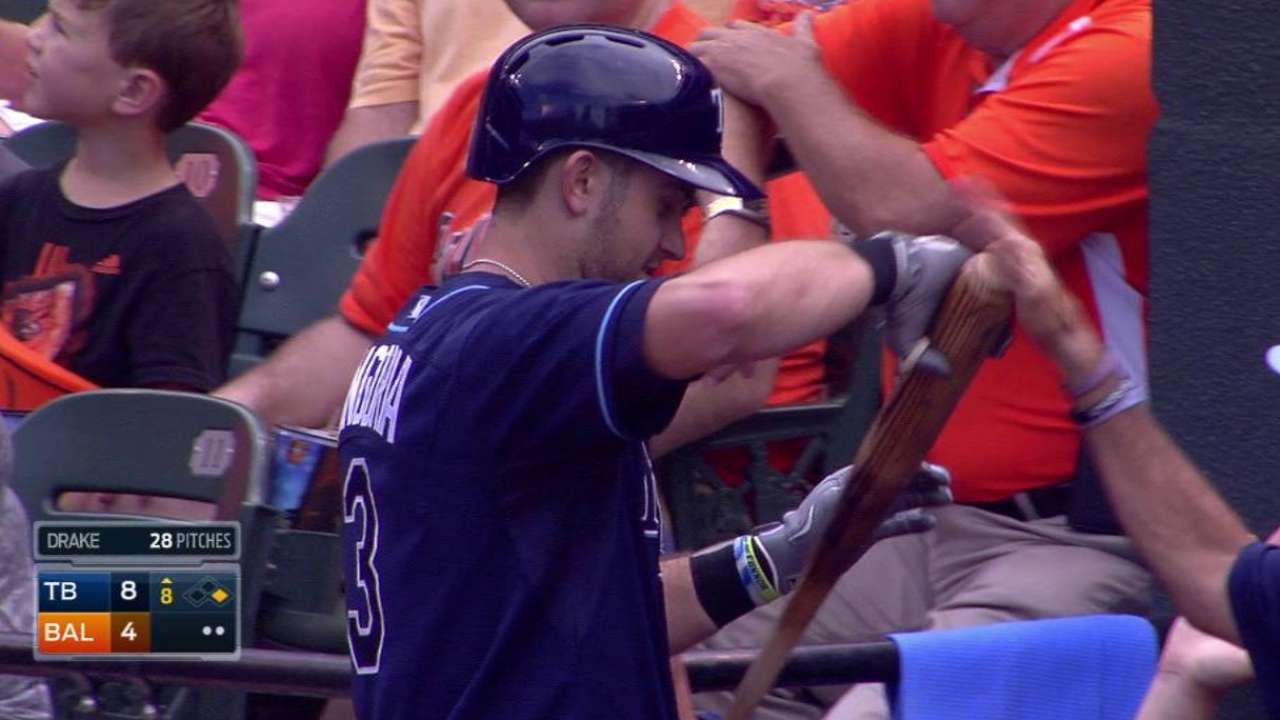 SEATTLE -- Add Evan Longoria to the list of dinged-up Rays. Fortunately for the Rays, the standout third baseman does not believe his sore left wrist is a major concern.
Longoria was not in the lineup Saturday night, but he was available for duty.
"My wrist has just been sore for a few days, so it's a good opportunity, with a tough right-hander on the mound, to get out of the lineup for a day," Longoria said.
Longoria could not pinpoint when he began to feel pain other than to deduce that, over time, the wrists of hitters get sore swinging at the ball.
Jake Elmore played third and Nick Franklin was at first base Saturday. Given that the Rays have an off-day Monday, Longoria might miss Saturday's and Sunday's games then have Monday off, which could allow him to get back to full speed.
"We'll see, it's something we've talked about with the off-day. ... Tomorrow I'll come in and see how it feels. With the off-day, it might be smarter to give it tomorrow, too. But we'll see.
"The way we've been banged up it's kind of be smart about the injuries we can manage. It feels better today than it did yesterday at the end of the day. I don't think it's something that significant."
Cash allowed that Longoria missing the weekend games might be the prudent move, but it might not be feasible.
"Yeah, I don't think it would be the worst thing, but we could probably say that about a couple of our guys," Cash said. "Hopefully he feels good with a little bit of treatment today.
"... It was bothering him last night pretty substantially, so it just makes sense. If we do tie in the off-day, that's makes sense also."
Bill Chastain is a reporter for MLB.com. This story was not subject to the approval of Major League Baseball or its clubs.