Salazar contributes to core four of rotation
After rough spring, righty turns it around to join starters in leading Tribe's surge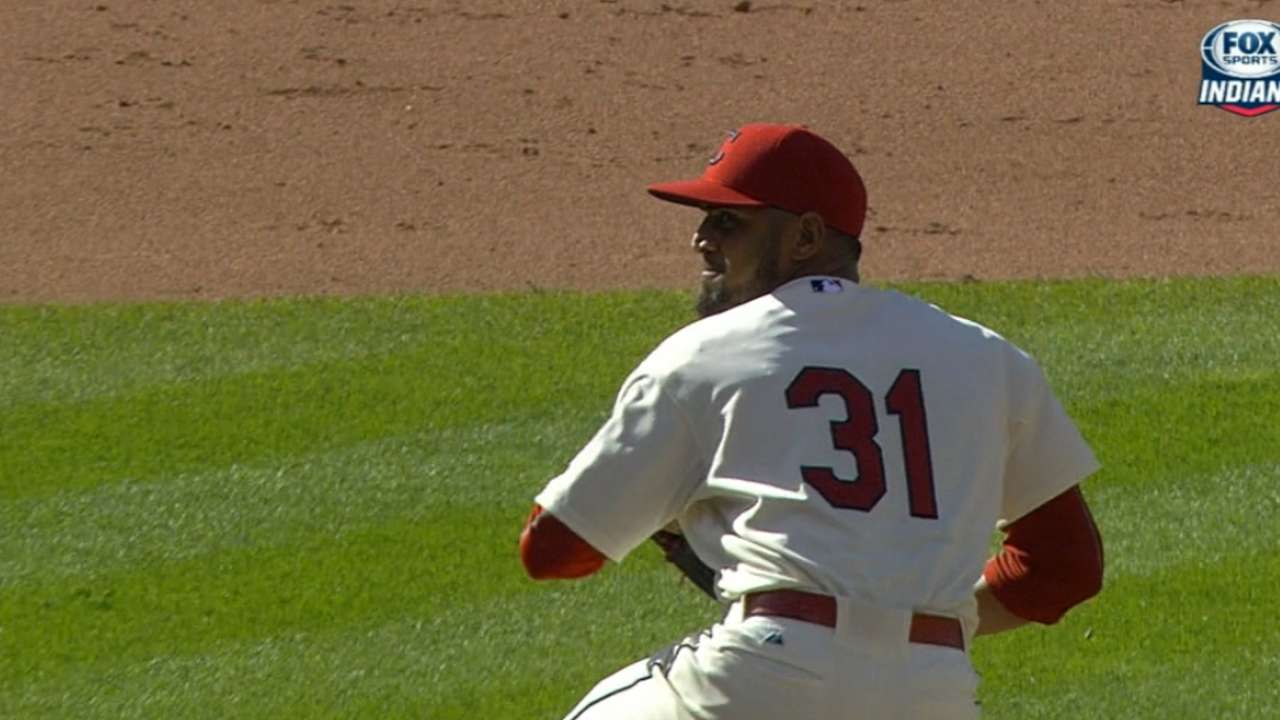 CLEVELAND -- If the Indians want to return to the postseason this fall, much will depend on the performance of their top four rotation arms. Over the past couple of weeks, the Cleveland quartet has done its part in helping the club steadily climb out of the American League Central's cellar.
It is easy to forget that Danny Salazar was not part of that group on Opening Day.
On Saturday, Salazar piled up 10 strikeouts and overpowered the Orioles in a 2-1 victory for the Indians, who have won 13 of their past 18 games. The Tribe's recent resurgence has been powered by pitching, and Salazar, who received a wake-up call with a season-opening trip to Triple-A Columbus, has played an integral part in the process.
"It's fun to watch," Indians manager Terry Francona said. "It's fun to watch young guys get better. I think as they get better, they start to understand the commitment and the accountability and things like that. His side days have all been good, his work days have been good. It's translating to the mound."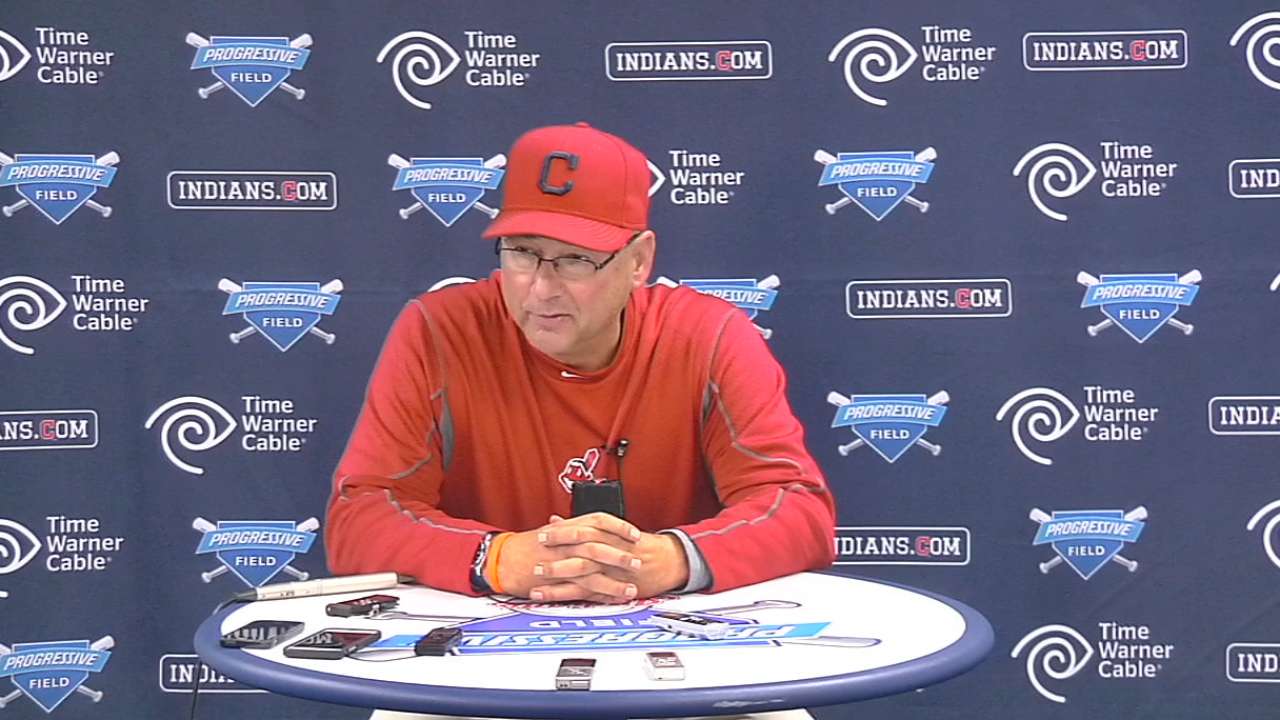 That has been a godsend for a Cleveland (27-28) club that began this season with a forgettable April, when both the rotation and bullpen weathered a handful of storms on multiple fronts. Then, things began to turn around in May, and the team's march toward a .500 record has lingered into early June.
Dating back to May 12 -- a time period that includes five starts apiece for Corey Kluber, Carlos Carrasco, Trevor Bauer and Salazar -- the Indians' top four starters have combined to go 11-4 with a 2.63 ERA and 1.07 WHIP. In that span, the group has registered 167 strikeouts against just 35 walks in 140 1/3 innings (slightly more than seven innings per start).
Salazar (6-1, 3.50 ERA) said it is not necessarily a case of an internal competition.
"Not really," said the 25-year-old right-hander. "I think what we are doing right now is we are helping each other. Every time I'm pitching, Bauer is talking to me, Kluber is talking to me, and they're watching me. They say like, 'You're doing this and this,' or they talk to [pitching coach Mickey Callaway] and Mickey tells me. That's helping us a lot, because we are being together the whole time."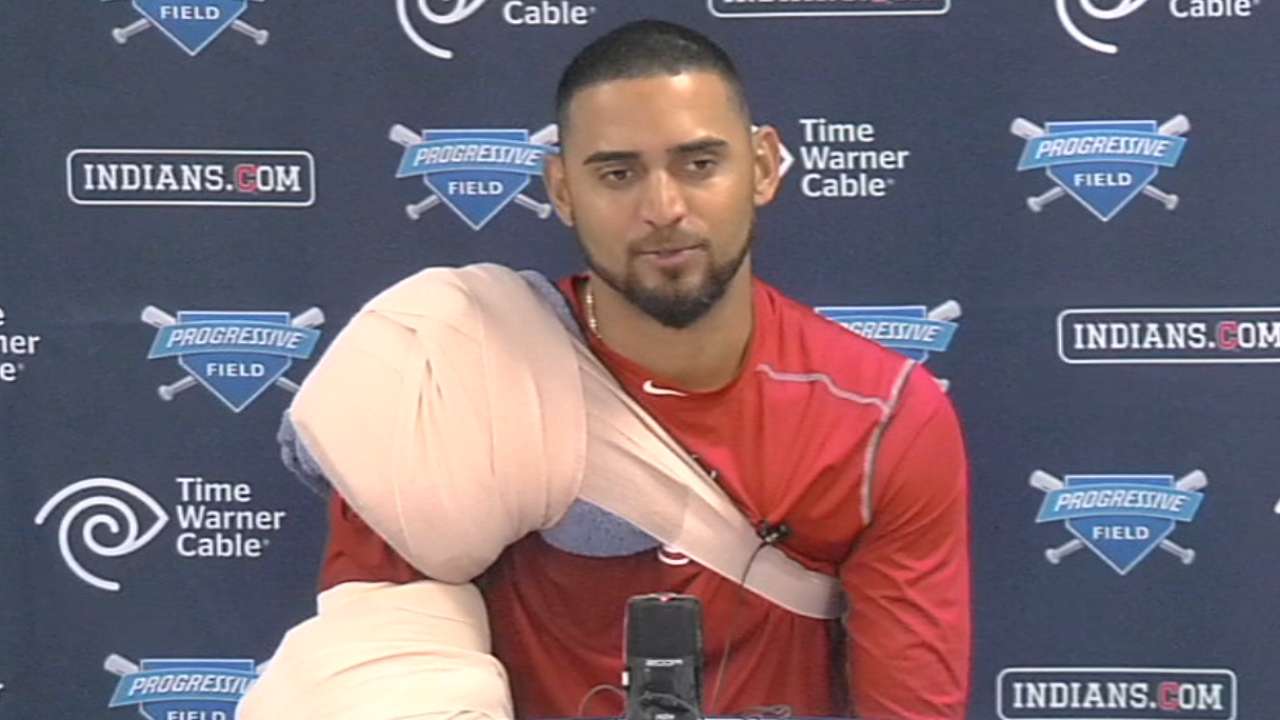 Other players have taken notice of the pitchers' cooperation.
"It's really kind of cool to see what goes on in the dugout between all the starting pitchers," Indians veteran Nick Swisher said. "They're all kind of like keeping an eye on each other, like, 'Hey, let's see what you're going to do today,' and they got that competition going on. It's been killer, man."
In seven innings against the Orioles, Salazar allowed one run -- a first-pitch fastball that Manny Machado turned into an opposite-field solo home run in the third -- on six hits and finished with his fourth double-digit strikeout showing in 10 starts this season. Baltimore had its chances, but Salazar held the club to an 0-for-9 showing with runners on base.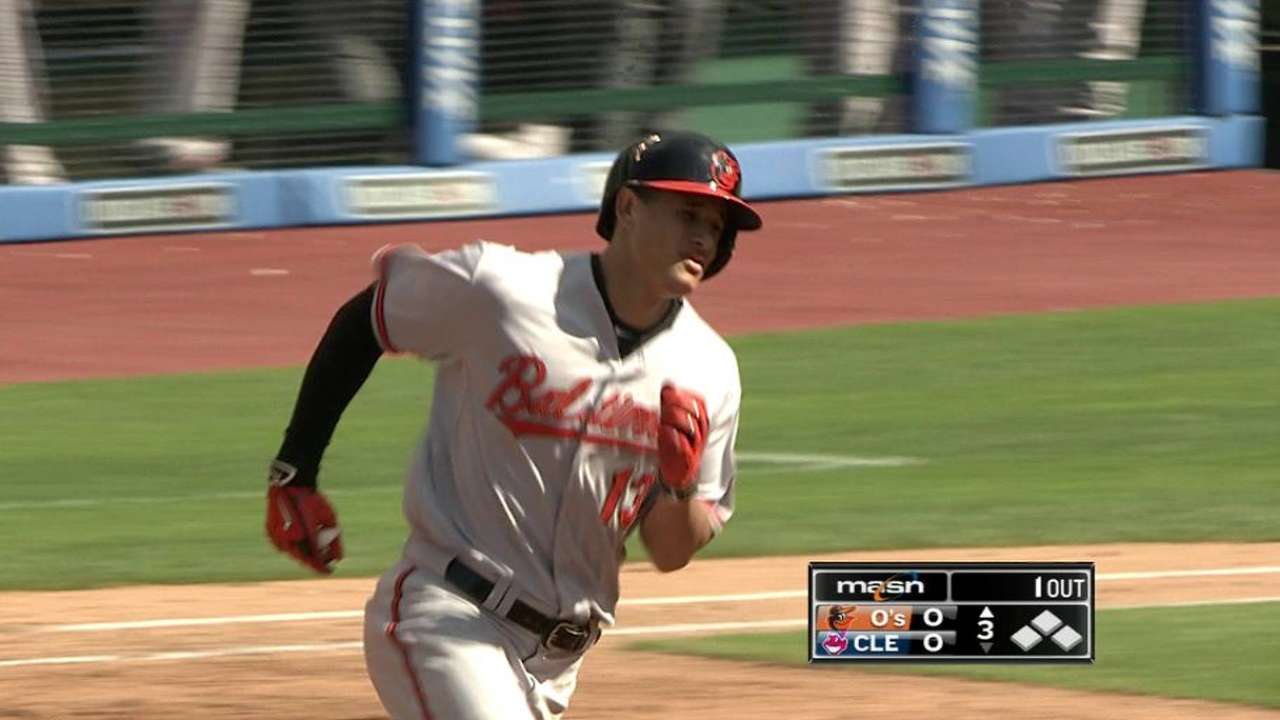 "Anybody that's got a mid-90s fastball, split and curveball is always tough," Orioles catcher Caleb Joseph. "He's kind of effectively wild, I think. He throws pretty hard, so you're trying to get that fastball, and sometimes you'll chase up a little bit."
Salazar said the key to his turnaround since a rough Spring Training has been tightening up his routine behind the scenes. One change this season has been playing catch with his throwing partner in a crouch before increasing to long-toss distances.
"Right now, so far, I'm much better," Salazar said. "I have my own routine -- something that I didn't have. In Spring Training, I created my routine. I'm working on it every day. ... What you do in the throwing program, you have to transfer that to the bullpen. And what you do in the bullpen, you have to transfer that to the game."
It sounds simple, but Salazar has seemingly turned a corner along those lines.
That has made him an important piece among the Tribe's four horsemen.
"If we keep doing this," Salazar said, ":we're always going to do a good job."
Jordan Bastian is a reporter for MLB.com. Read his blog, Major League Bastian, follow him on Twitter @MLBastian and listen to his podcast. This story was not subject to the approval of Major League Baseball or its clubs.