What to watch for in today's games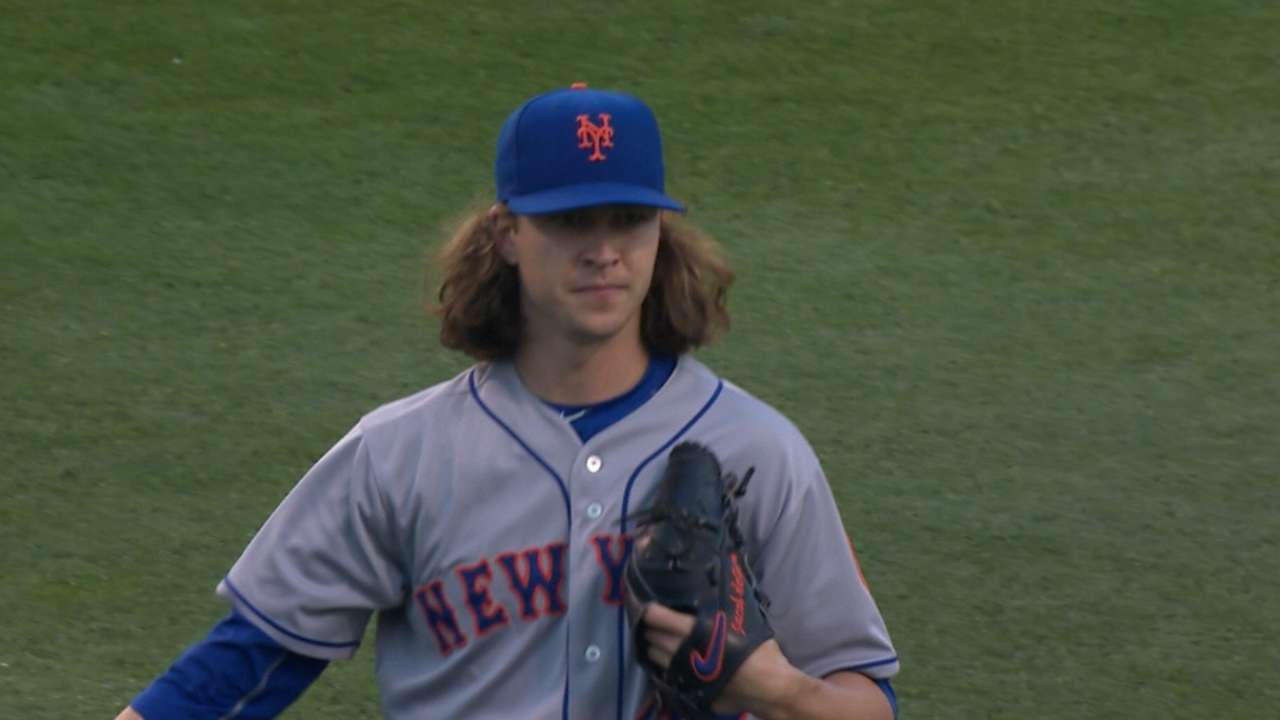 The month of June couldn't have started off any better for Jacob deGrom.
The Mets right-hander was perfect through five innings against the Padres last Monday, finishing the game allowing just two hits in eight innings for his sixth win of the season.
Looking to extend his best stretch of the season, deGrom will square off against D-backs right-hander Josh Collmenter at 4:10 p.m. ET. Over his last four starts, the National League's reigning Rookie of the Year is 3-0 with a 0.92 ERA, 34 strikeouts and one walk.
Competing against those numbers will be a tall task for Collmenter, who's taken no-decisions in his last three starts. In his last outing against the Braves, the right-hander allowed three runs on six hits in 5 2/3 innings.
Here are a few other matchups and games to look forward to Sunday.
Sabathia steps in: LAA @ NYY, 1:05 p.m. ET
Yankees right-hander Michael Pineda was originally scheduled to take the hill in the series finale, but New York chose to skip his turn in the rotation, leaving CC Sabathia to take his spot.
The left-hander has been in a bit of a funk as of late. He has given up 13 runs in 14 innings over his last three starts. However, things could be looking up for Sabathia, who took a no-decision in his last start against the Mariners. He allowed two runs on nine hits in 5 2/3 innings.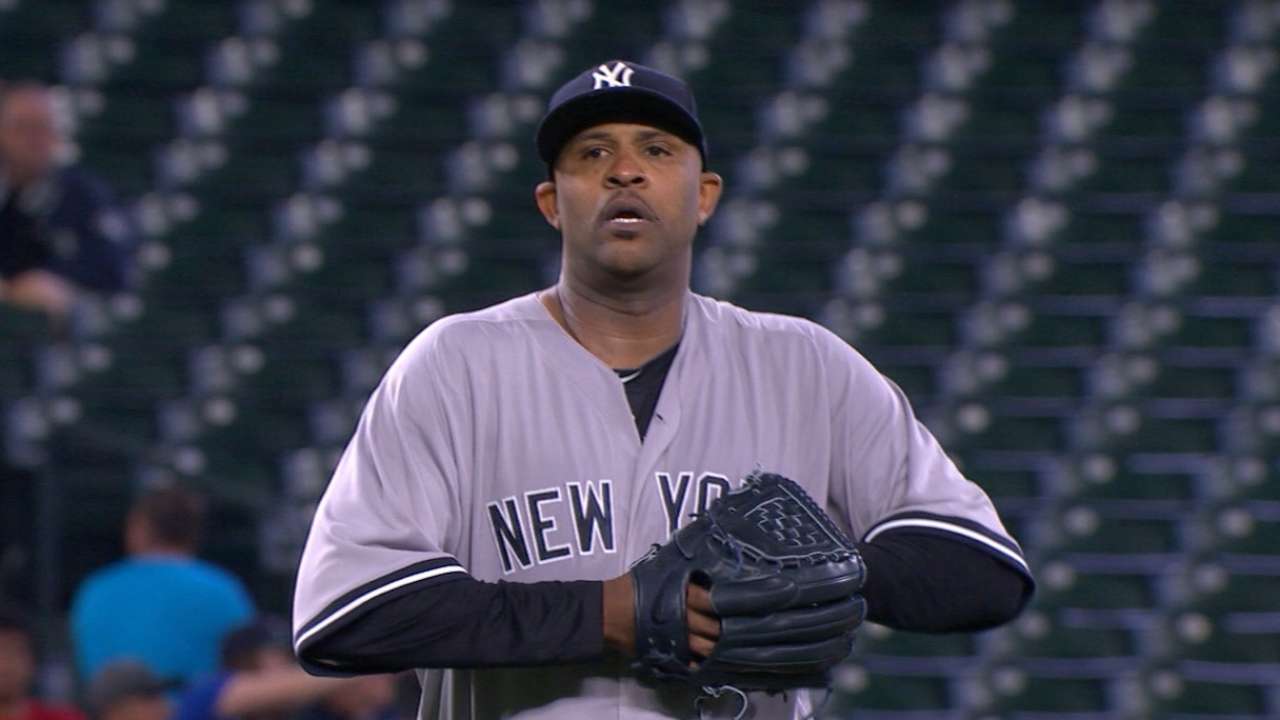 Angels left-hander C.J. Wilson took his fourth loss of the season in his last start against the Rays, allowing five runs on four hits in six innings. While not many balls were hit hard, Wilson was visibly frustrated with his wildness. He walked three and hit a batter.
Yankees slugger Mark Teixeira has never enjoyed facing Wilson, going 2-for-22 against the left-hander. The same goes for Angels shortstop Erick Aybar against Sabathia (1-for-11).
Buchholz in the zone: OAK @ BOS, 1:35 p.m. ET
While he may not have the wins to prove it, Red Sox right-hander Clay Buchholz has been on a roll as of late.
Posting a 1.47 ERA with 27 strikeouts and five walks over his last four starts, Buchholz has just one win. That one victory came in his last start against the Twins, allowing just three hits over eight scoreless innings.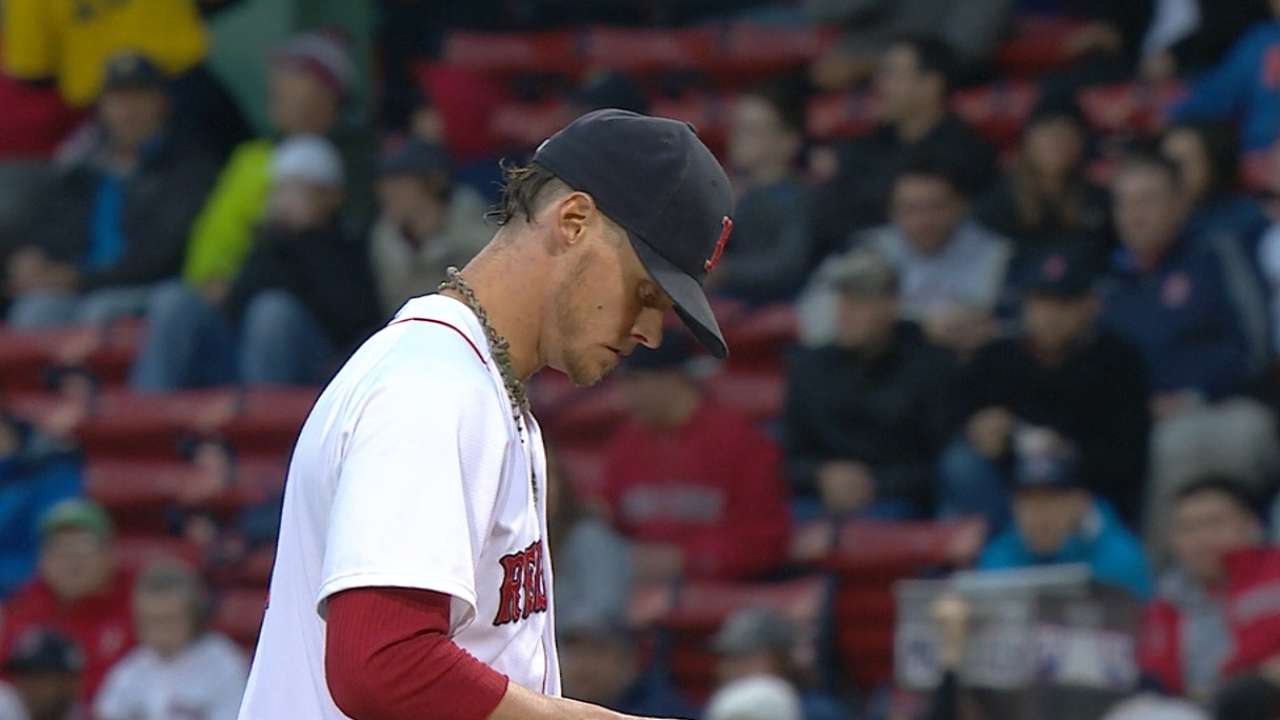 A's right-hander Kendall Graveman has found his own share of success since being recalled from Triple-A Nashville, going 2-0 with a 3.06 ERA in three starts. The only other time Graveman has faced the Red Sox came on Sept. 5, 2014 -- his Major League debut.
A trio of A's hitters have found little success against Buchholz. Brett Lawrie is 3-for-25, Ben Zobrist is 7-for-40 and Billy Butler is 3-for-15.
Nightcap: STL @ LAD, 8:08 p.m. ET
After an uncharacteristic outing against the Rockies, Dodgers right-hander Zack Greinke will look to rebound and get his first win since May 5. At Colorado, Greinke allowed five runs on 10 hits in six innings for the no-decision.
What made the outing so surprising is that Greinke didn't allow that many earned runs the entire month of May. It also marked the first time in 11 starts this season that the right-hander didn't toss a quality start.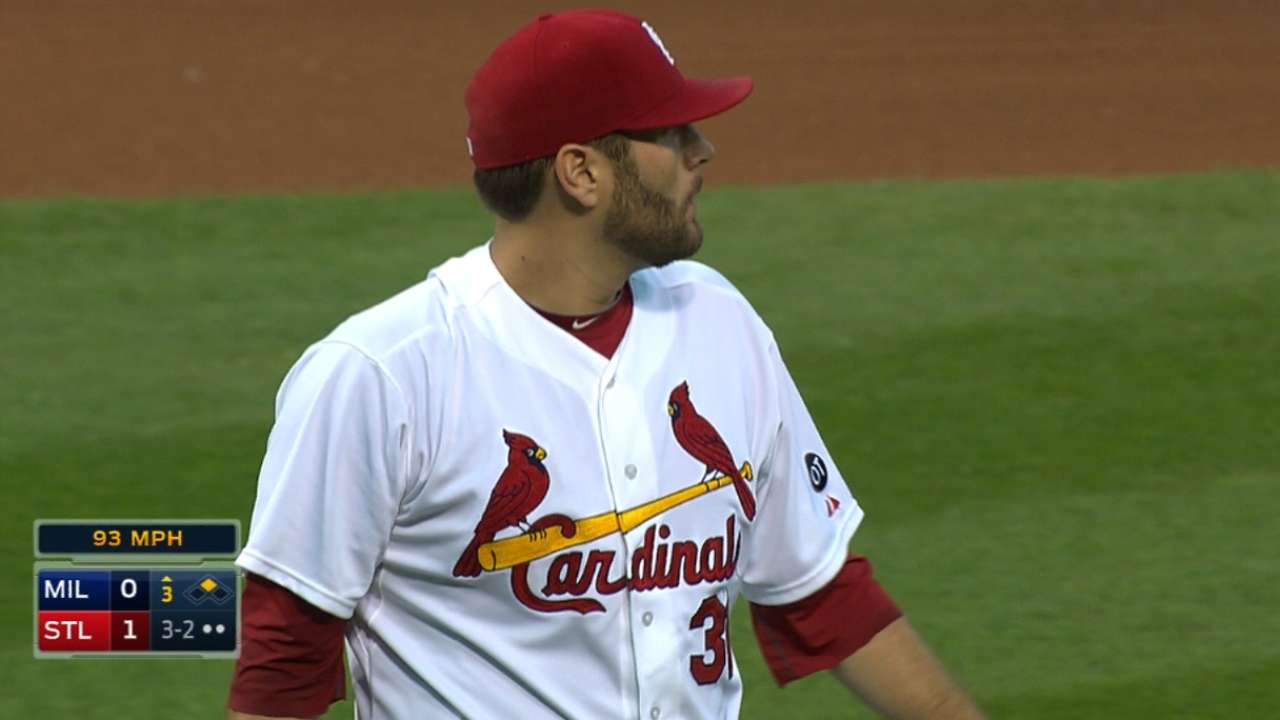 Unlike Greinke, Cardinals right-hander Lance Lynn is coming off his best outing of the season, allowing five hits in 7 2/3 shutout innings against the Brewers for the win.
Lynn has been a workhorse for St. Louis, lasting at least five innings in each of his 11 starts. He's 2-1 with a 4.95 ERA in four career starts at Dodger Stadium.
Quinn Roberts is a reporter for MLB.com. This story was not subject to the approval of Major League Baseball or its clubs.