Sox still have faith in Melky from right side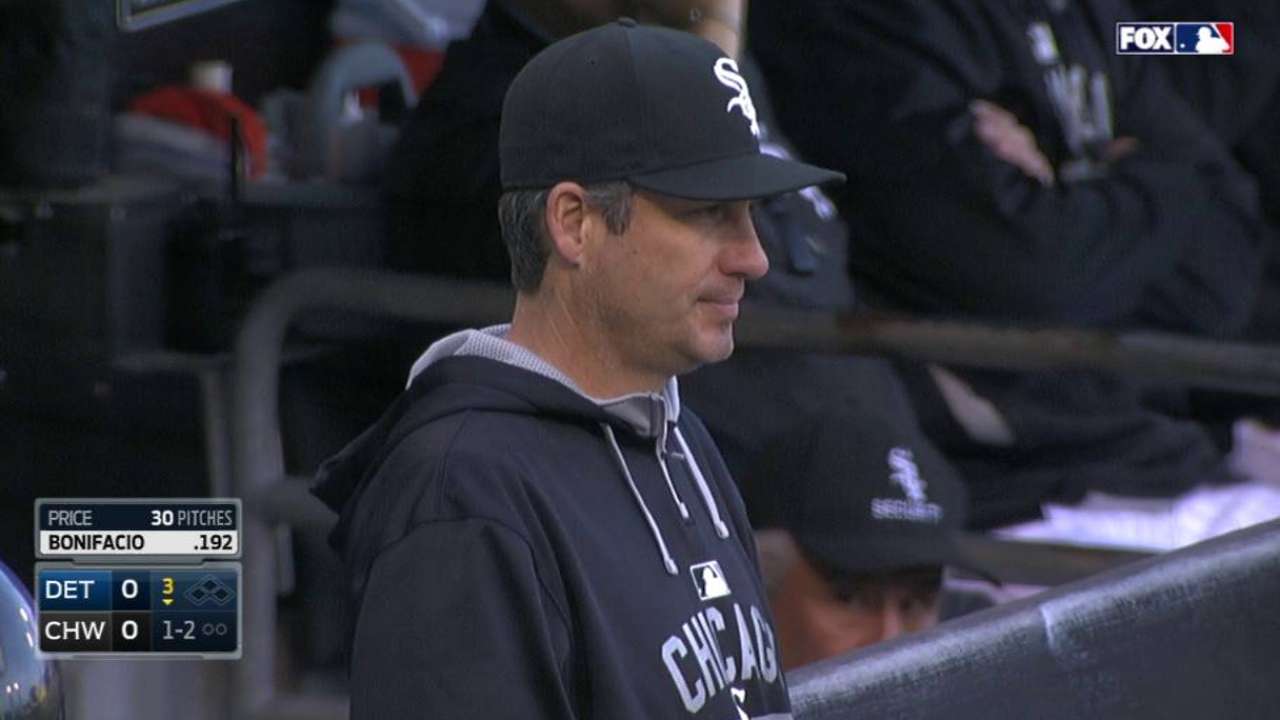 CHICAGO -- The White Sox aren't yet going into panic mode regarding Melky Cabrera's right-handed swing.
There will be no sight of the switch-hitting outfielder batting left-handed against lefties or discussion of platooning one of the team's many big offseason acquisitions.
Saturday's day off against the Tigers -- and ace left-hander David Price, against whom Cabrera is a respectable 7-for-26 (.269) against -- is simply that.
"Just one day, give him a breather," White Sox manager Robin Ventura said of Cabrera, who started each of the team's first 53 games. "He doesn't necessarily want to be out for this, but I think one day's important for him just to watch and take a breather."
Emilio Bonifacio started in left field in Cabrera's place, batting ninth.
Cabrera's struggles as a right-handed hitter have been a season-long issue. He's just 4-for-50 against left-handers with a .080/.096/.080 slashline.
His ineffectiveness also has recently carried over to his left-handed swing. Cabrera entered Saturday hitting .197 overall in his last 27 games with just three extra-base hits during that span.
But Cabrera's biggest problem has been been his right-handed swing. And the mystifying thing is that not only does Cabrera sport a .269 career average as a right-handed hitter, but he's only twice hit below .250 from that side over a full season (.213 in 2008, .233 in 2010).
His .275 average against right-handers so far is close to his career mark of .289.
"This is more of a drastic thing than you've ever seen because in his career it hasn't been this way," Ventura said. "I think if we'd have seen this somewhere before, you'd probably accept it a little bit more, but he's been pretty consistent from both sides."
The same goes for Cabrera's extra-base numbers. He's knocked at least 25 doubles in every season he's played in at least 113 games except for two.
"I think that power will come with him becoming more consistent," Ventura said. "You look at his career numbers and that holds true when guys swing it a little bit better, they're going to have more things that go with it. For him, when he starts swinging it better, that stuff will come with it."
Cash Kruth is a reporter for MLB.com. Follow him on Twitter at @cashkruth. This story was not subject to the approval of Major League Baseball or its clubs.