Aardsma signed to Minor League deal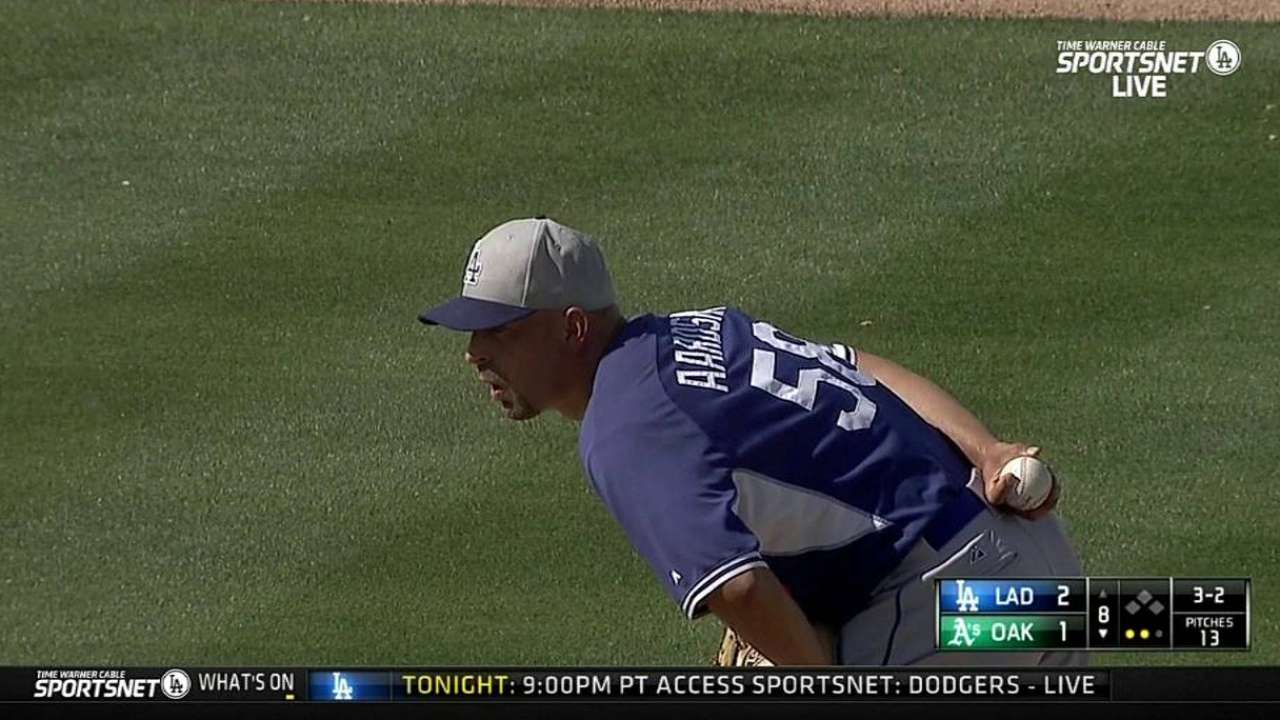 ATLANTA -- David Aardsma will not be given a chance to make an immediate impact in Atlanta's bullpen. But the Braves are hoping the veteran right-handed reliever might prove worthy enough to make a jump to the Major League level in the near future.
Aardsma signed a Minor League deal with the Braves and will join Triple-A Gwinnett on Sunday. The 33-year-old right-hander opted out of his contract with the Dodgers when he was not promoted to the Major League level earlier this week.
As the Braves watched their bullpen post a 9.69 ERA over an 11-game span leading into Saturday's matchup against the Pirates, they gained more reason to take a chance on Aardsma, who has not pitched at the Major League level since 2013.
Ardsma posted a 2.41 ERA and limited opponents to a .176 batting average in 18 2/3 innings for Triple-A Oklahoma City this year. Right-handers batted .220 (9-for-41) against him and left-handers produced a .111 (3-for-27) batting average against him.
The Braves are continuing to monitor the market for their former reliever David Carpenter, who was designated for assignment by the Yankees earlier this week. Carpenter has also been drawing some interest from the Nationals.
Peter Moylan has also suddenly become a potential candidate to join Atlanta's bullpen within the near future. Moylan signed a Minor League deal in March and was targeted to rehab from a second Tommy John surgery while serving as both a coach and pitcher for Rookie Level Danville this summer.
But Moylan has progressed much better than expected. Moylan has not allowed a run in the two appearances he has made since joining Gwinnett earlier this week.
Mark Bowman is a reporter for MLB.com. This story was not subject to the approval of Major League Baseball or its clubs.