Puig comes up big in return to action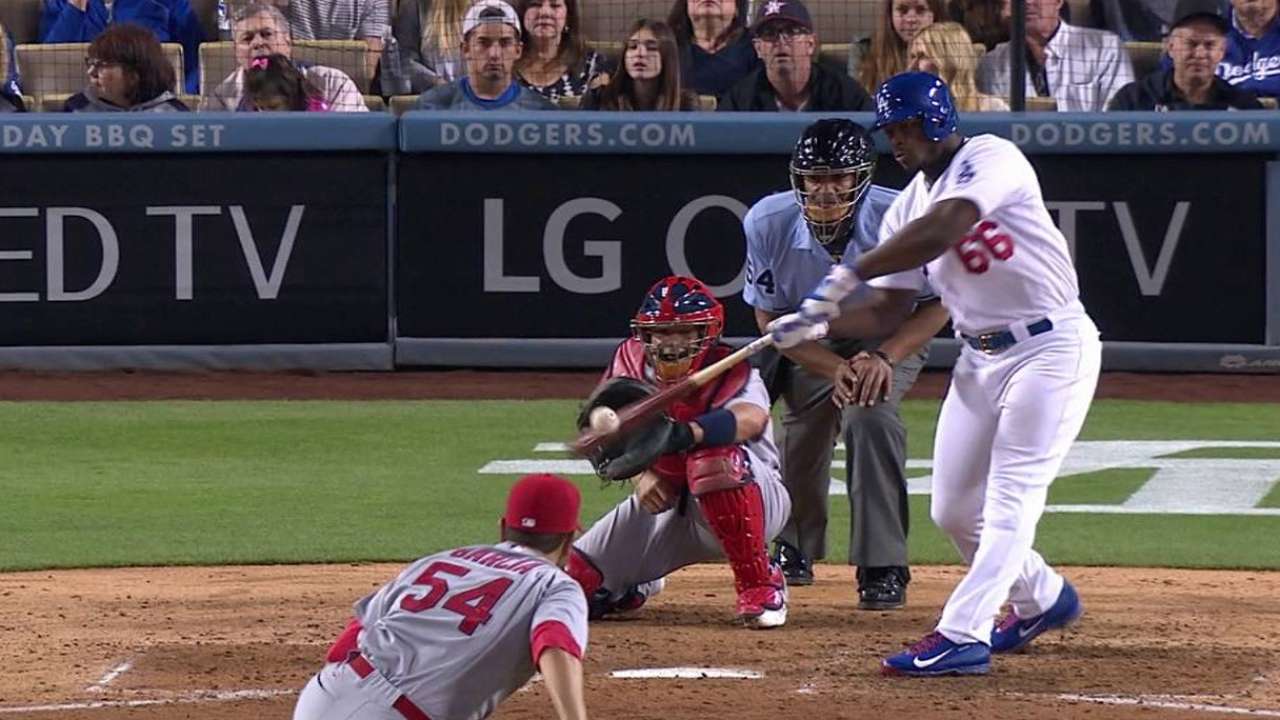 LOS ANGELES -- With a haughty bat flip and a laser to right-center, Yasiel Puig announced his return to the Major Leagues.
After two strikeouts in his first two at-bats, Puig launched an RBI double to the fence in right-center field, breaking a scoreless tie in the bottom of the seventh inning. The Dodgers went on to a 2-0 win over the Cardinals on Saturday night.
"It felt great," Puig said through a translator. "I was waiting for a pitch to get a little bit higher. The umpire was calling balls that were up there, so I was able to get a pitch I was looking for and get a double."
Puig scored on the next play, when infielder Justin Turner roped a single up the middle, just off the glove of second baseman Kolten Wong.
"I only had one chance to run the bases, but yeah, my baserunning felt great," he said.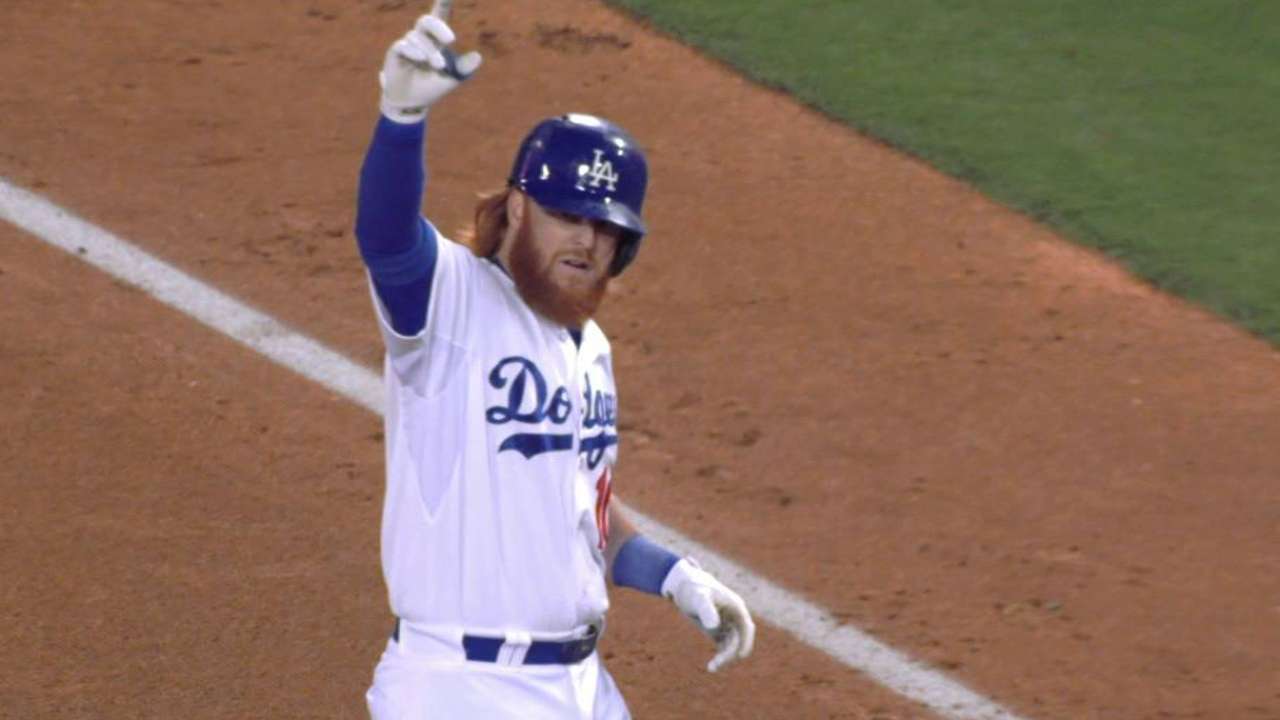 Puig struck out of three pitches in his first at-bat, then was caught looking on a 1-2 breaking ball in the fourth inning for his second strikeout.
"It looked like they abused Yasiel a little bit early with his timing," Dodgers manager Don Mattingly said. "They left a breaking ball up there early."
But Puig provided the only offensive punch the Dodgers needed during a masterful one-hit performance from ace lefty Clayton Kershaw.
"It's good to have him back, that's for sure," Mattingly said.
The Dodgers reinstated the outfielder from the 15-day disabled list after he played in a pair of rehab games at Class A Advanced Rancho Cucamonga.
"I don't think we ever worried about the baseball side of it," Mattingly said before the game. "He's the kind of guy that can just come into Spring Training and get going. So it was a matter of medical saying they were comfortable with everything that he was doing, the way he was doing it, the effort that was involved, all that."
Puig was 3-for-7 with a home run and a double during rehab games as he was recovering from a strained left hamstring.
Saturday's game marked the 12th game of the season for Puig. He had been on the disabled list since April 25 and suffered a setback in a rehab game on May 8.
"It was just a matter of being 100 percent and getting back," Puig said. "I needed to get to 100 percent and have them let me know I was ready to come back."
The Dodgers are hoping Puig can be a catalyst for the club; before Saturday's win, the Dodgers were 3-7 in their last 10 games, and 9-14 since May 13.
"We've really missed him in the lineup. You can survive two weeks, three weeks. But when you get into long term, that's when you really start getting into trouble," Mattingly said. "You start taxing your guys, you start playing them in matchups you don't like, because it's what you have to do. You can survive for a time, but it starts to show."
Steve Bourbon is an associate reporter for MLB.com. This story was not subject to the approval of Major League Baseball or its clubs.