In review: Looking back at Chi Chi's shutout
KANSAS CITY -- Here's a review of Rangers rookie Chi Chi Gonzalez's three-hit shutout one day after the 4-0 win over the Royals on Friday night.
• Pitching coach Mike Maddux said Gonzalez recorded two outs on curveballs. Maddux said Gonzalez didn't even have a curve in Spring Training until he started working with bullpen coach Andy Hawkins.
Said Maddux: "You have to give kudos to the kid. He is willing to learn new things and willing to use them. He has a good head on his shoulders. That's his biggest strength, his mental approach."
• Catcher Robinson Chirinos caught the shutout on his 31st birthday. The last catcher to work a complete-game shutout on his birthday was Mike Redmond of the Twins on May 5, 2005, with Brad Radke on the mound.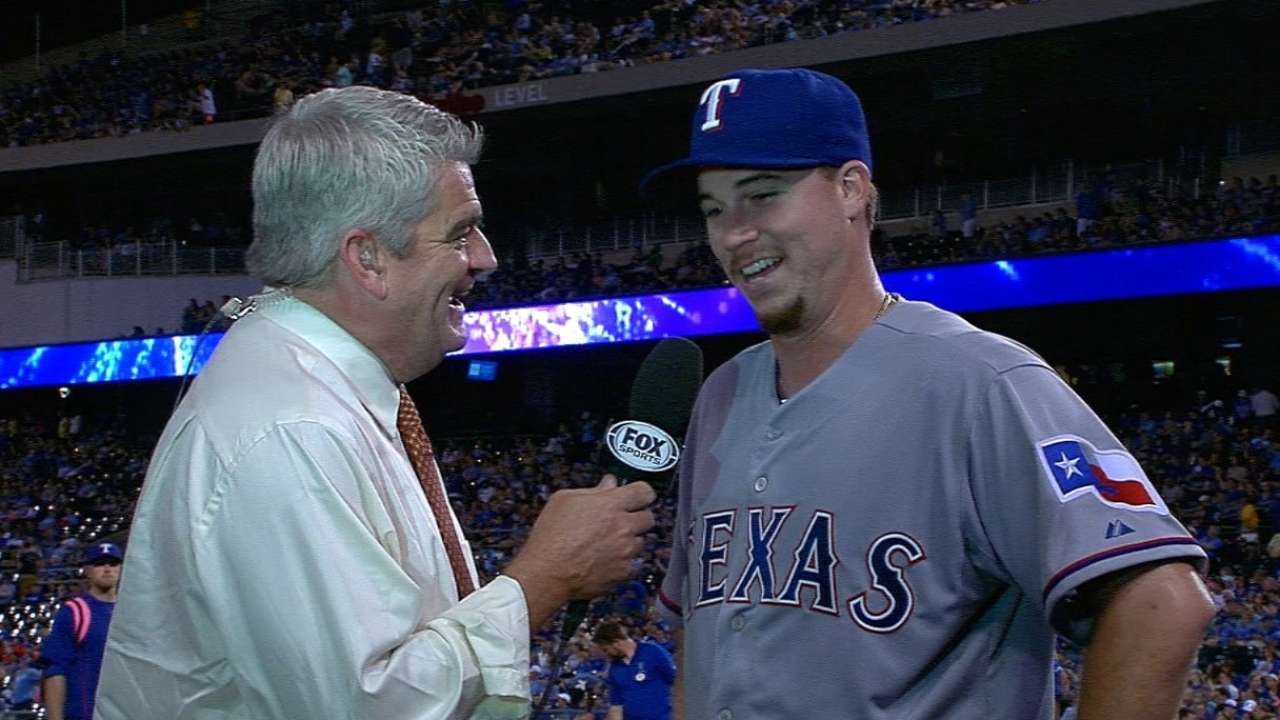 • Gonzalez's 14 2/3 scoreless-innings streak is the longest by a Rangers pitcher to start his career. The previous best was by Scott Chiamparino with 12 consecutive scoreless innings in 1990.
• Gonzalez is the fourth pitcher since 1969 to win his first two starts, not allow a run and pitch at least one shutout. The others were Dan Schatzeder of the Expos in 1977, Marty Bystrom of the Phillies in 1980 and Andrew Albers of the Phillies in 2013.
• It was the third time in the last 45 years that a pitcher threw a shutout in his first or second Major League start against a team that went to the World Series the previous season. The others were Dennis Eckersley against the Athletics in 1975 and Jason Jennings against the Mets in 2001.
• The only Rangers pitcher with a shutout of three hits or fewer in one of his first two Major League starts was Len Barker in 1976 against the White Sox.
T.R. Sullivan is a reporter for MLB.com. Read his blog, Postcards from Elysian Fields, follow him on Twitter @Sullivan_Ranger and listen to his podcast. This story was not subject to the approval of Major League Baseball or its clubs.