Workhorse Jepsen battles for another save
Rays reliever pitched in third consecutive game Friday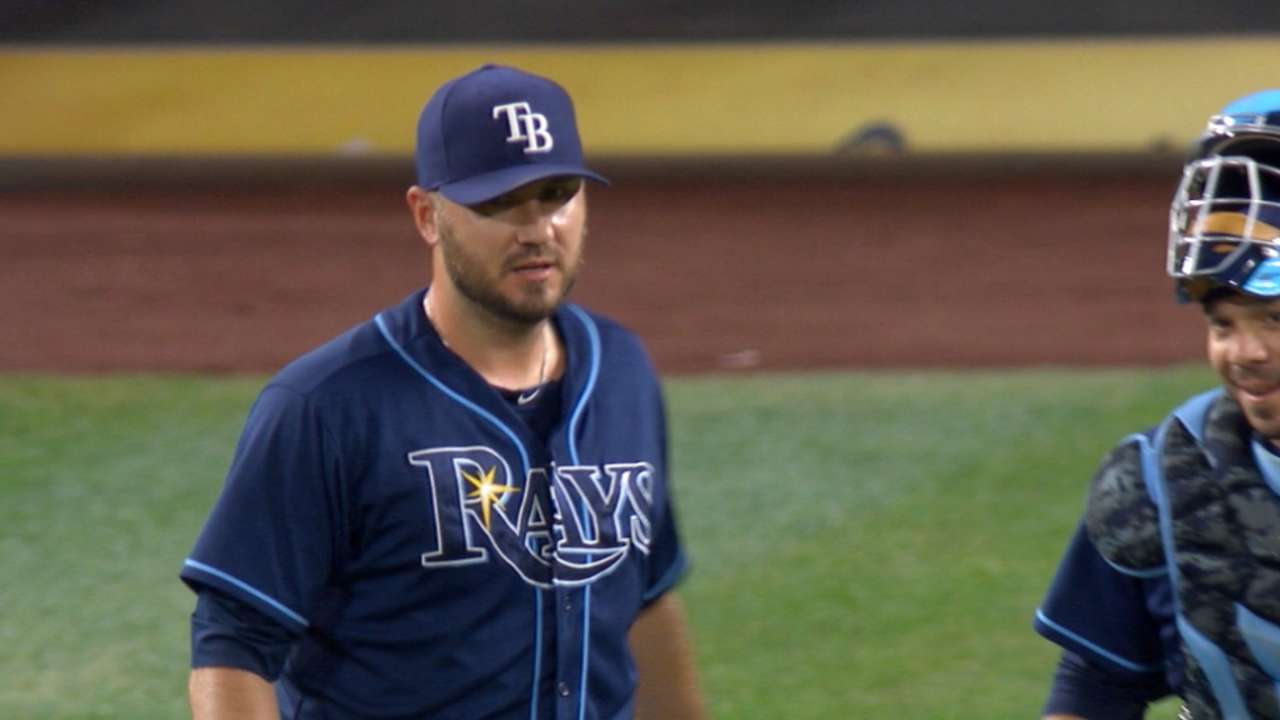 SEATTLE -- Kevin Jepsen pitched in his third consecutive game in the Rays' 1-0 win over the Mariners on Friday and came away with his third save of the season after escaping a ninth-inning jam.
Logan Forsythe homered off Fernando Rodney in the top of the ninth to break a scoreless tie. Austin Jackson then led off the Mariners' ninth with a triple past diving Rays right-fielder Steven Souza Jr.
With the tying run on third and no outs, the veteran right-hander got to work with the Rays infield drawn in.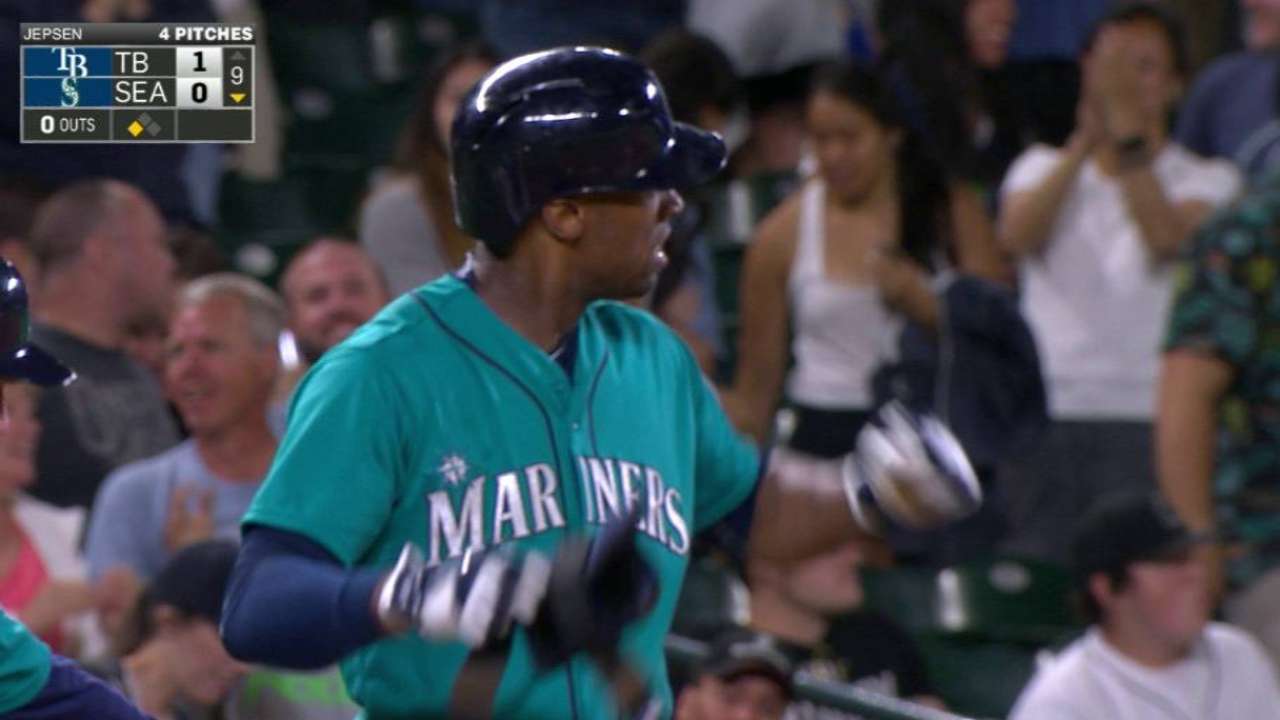 "Leadoff triple doesn't help," Jepsen said. "At that point you're going for strikeouts. And you just have to leave it out there. It's everything you've got. I mean in that situation, everything has to go right to not let that run score."
Jepsen began his task by striking out Brad Miller. Mike Zunino then stepped into the box and brought more of a battle.
"That's a tough at-bat, it was a battle," Jepsen said. "You wouldn't expect anything less from that guy with a runner on third. You try to take some time between pitches because every pitch was giving everything I had. And, it's fun."
Zunino finally lofted a fly ball to foul territory in right field. Souza made the catch and threw a strike to catcher Rene Rivera, but Jackson did not try to score on the play. The Rays' infield then moved back into their regular positions.
"At that point it's just get the third out any way possible," Jepsen said.
And Jepsen found a way, getting Dustin Ackley to fly out to left field to end the game.
Prior to the game, Jepsen told Rays manager Kevin Cash he felt good enough to pitch Friday if needed despite pitching the previous two nights.
Jepsen touched 97 Thursday night and found the high digits with his velocity again Friday.
"Felt good, ninth inning, one-run ballgame," Jepsen said. "If you don't have enough adrenaline to take over the rest of the stuff, something's wrong with you."
Cash complimented Jepsen's work.
"Jepsen, the leadoff triple, to kind of finagle through that jam was very impressive," Cash said.
Bill Chastain is a reporter for MLB.com. This story was not subject to the approval of Major League Baseball or its clubs.