Lineup's load rests with Cuddyer, Granderson
'They're huge,' Collins says as Murphy hits disabled list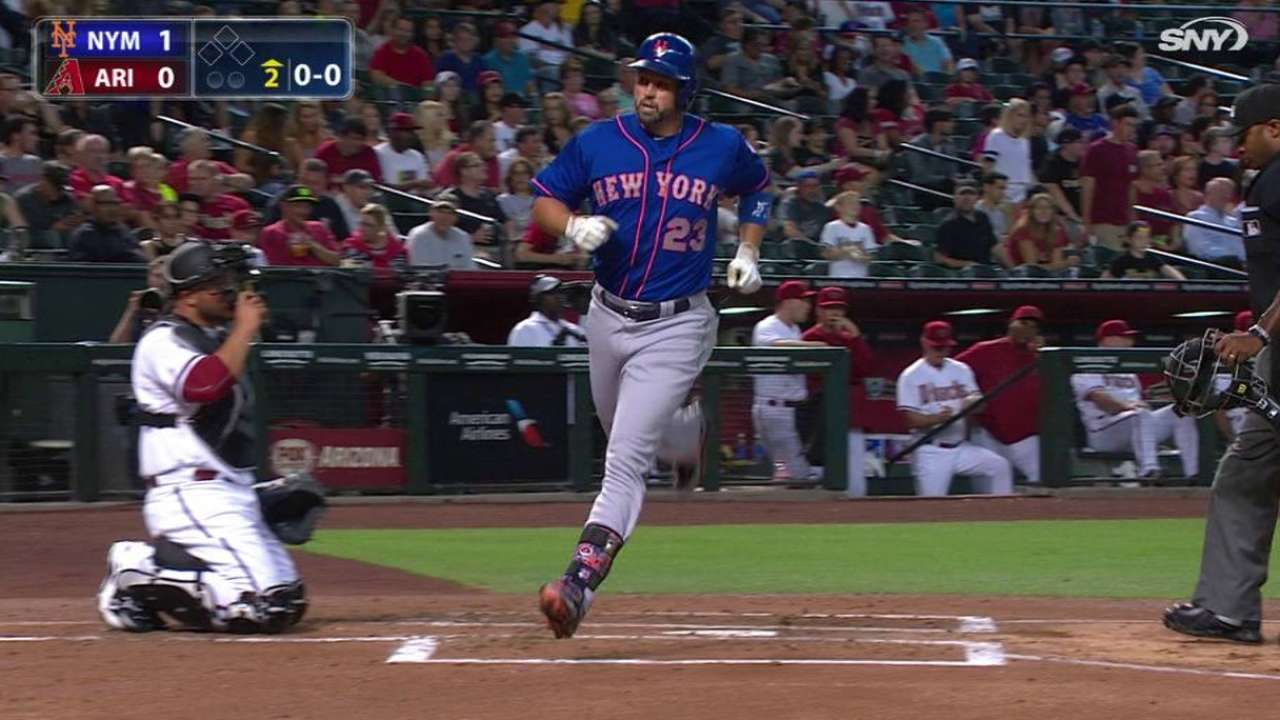 PHOENIX -- Now that three-eighths of the Mets' Opening Day lineup is on the disabled list, with two of those three slated to miss most if not all of June, it's clear whom they need to carry their offense.
Left fielder Michael Cuddyer did his part in the Mets' 7-2 loss to the D-backs on Friday, homering in the second inning to extend his hitting streak to 10 games. Cuddyer is batting .350 over that stretch with three doubles and three home runs, driving in seven. He has also struck out 11 times.
Right fielder Curtis Granderson reached base twice on a single and a walk, though his recent results haven't been nearly as good as Cuddyer's. Batting just .179 with 18 strikeouts over his last 17 games, Granderson has one extra-base hit over that stretch. He has also struggled at times defensively in the outfield, on Friday playing Ender Inciarte's leadoff hit in the eighth into a triple. A four-run rally ensued, putting the game out of reach.
Following a four-game sweep to the Cubs early last month, Mets manager Terry Collins called out Cuddyer and Daniel Murphy by name as players who needed to contribute immediately.
Now that Murphy has joined David Wright and Travis d'Arnaud on the disabled list, the Mets desperately need Cuddyer and Granderson -- who represent roughly one-quarter of the team's 2015 payroll -- to hit.
"They're huge," Collins said. "They're the guys that have track records of doing big things. We need them to step in there and start doing it for sure."
Anthony DiComo is a reporter for MLB.com. Follow him on Twitter @AnthonyDiComo and Facebook, and listen to his podcast. This story was not subject to the approval of Major League Baseball or its clubs.