Tigers expect to rebound from difficult setback
Eighth straight loss comes with 9th-inning HR, 11th-inning HBP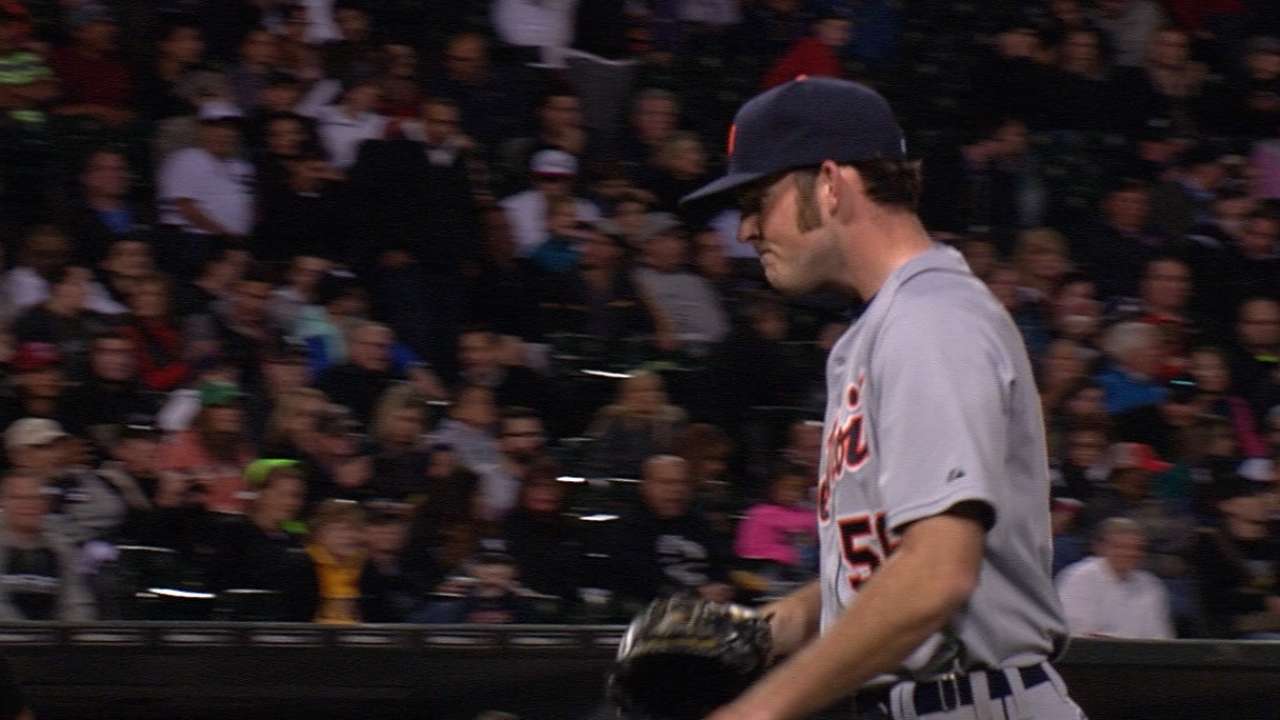 CHICAGO -- Every loss during an extended losing streak can be gut-wrenching, but few circumstances in Major League Baseball -- or any sport, for that matter -- can match the wallop of the Tigers' 4-3 loss in 11 innings on Friday night.
One out away from a rousing victory … suddenly became an eighth straight loss with a bizarre ending ending -- a walk-off hit-by-pitch.
Inside a quiet visiting clubhouse at U.S. Cellular Field, young left-hander Kyle Ryan, who was in line for his second win of the season, was asked if he could describe the feeling of deflation after a game like that.
"No, you can't," he said.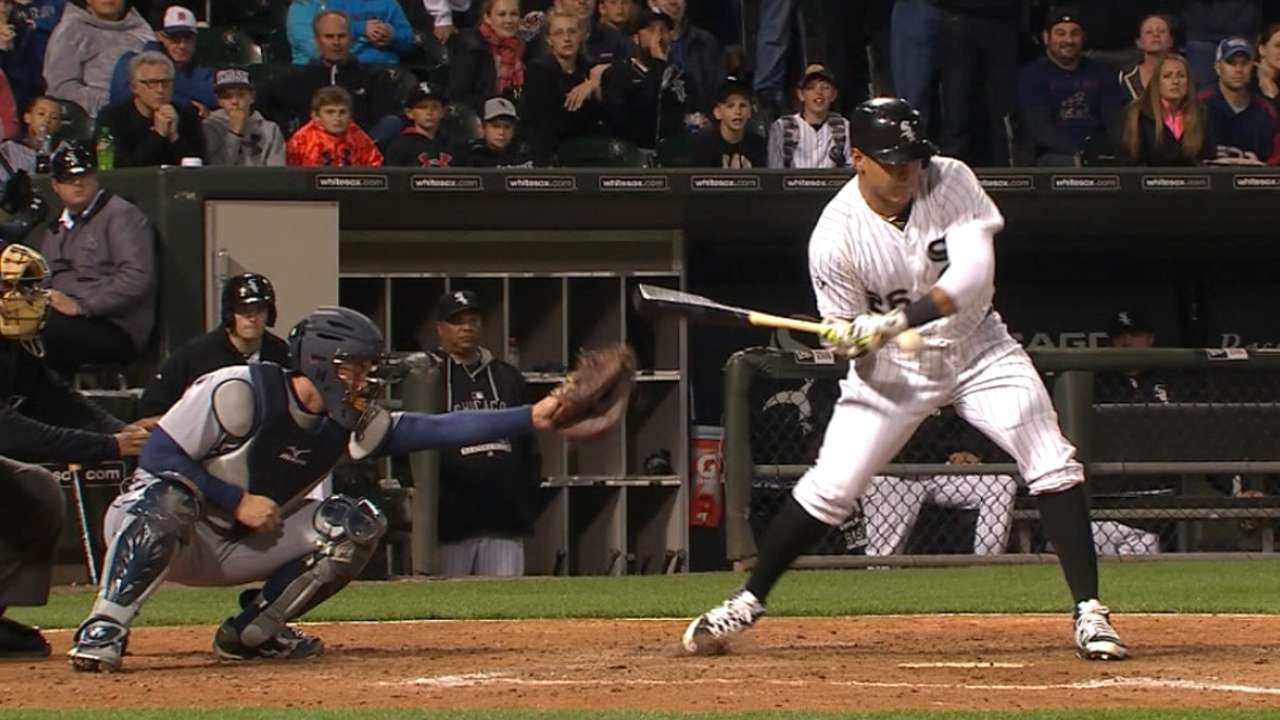 Manager Brad Ausmus tried his best to label the losing streak as a normal part of a long season with many ups and downs.
"I've been through it before," he said. "This game will rip your heart out at times, but I think everybody in this clubhouse knows that we're a good team and this is just a bad stretch right now."
• Justin Verlander to make Triple-A start Saturday, join Tigers next week
It's especially bad because the Tigers believed the losing streak -- which is the team's longest since 2005 -- was just about over.
In the bottom of the ninth, the Tigers clung to a 3-2 lead with two outs and the bases empty. Closer Joakim Soria, who came on to get the last out of the eighth, retired the first three batters he faced. Then White Sox slugger Adam LaRoche ripped a fastball from Soria on an 0-1 pitch -- and the ball just cleared the wall to tie the score at 3 and force extra innings.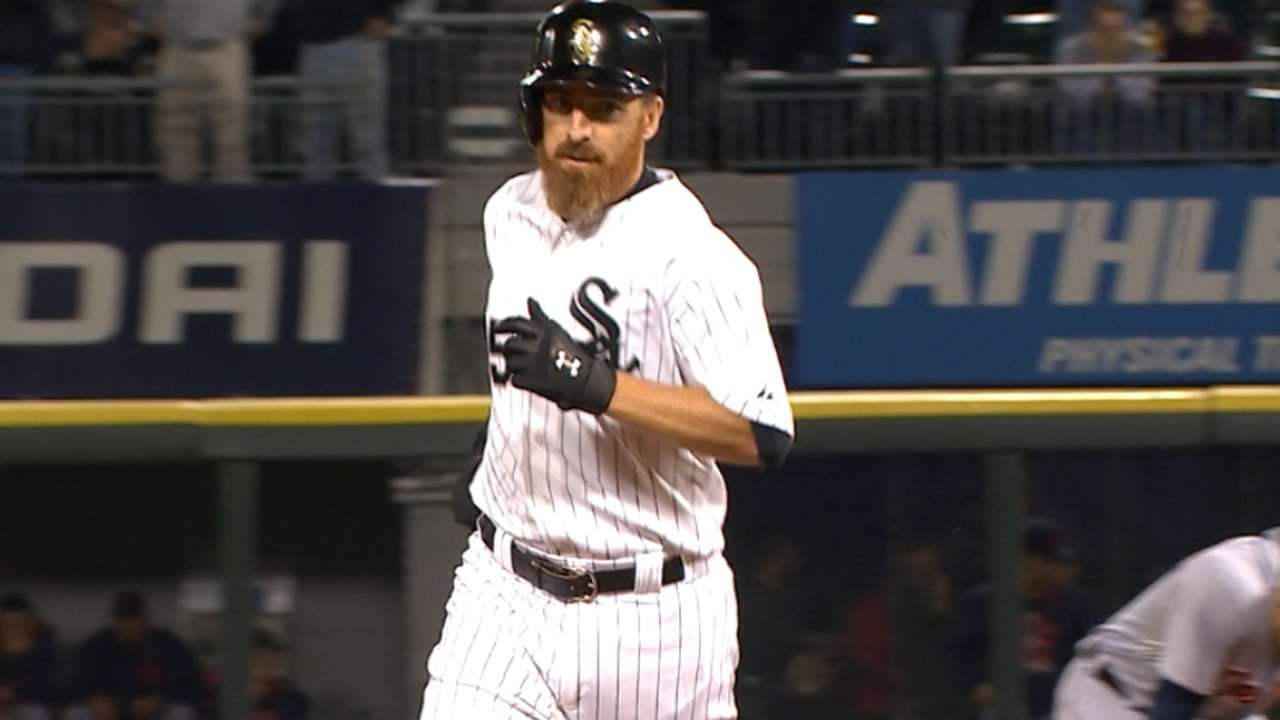 "It's tough," Soria said. "It's a loss, but we have to move forward."
Soria may regret the result, but he doesn't regret the pitch selection to the lefty-swinging LaRoche.
"I felt like I pitched well, and he just hit one of the balls I threw on the outside part of the plate and hit it out," Soria said. "He's a big guy, a great hitter and tonight he got me."
Perhaps the worst aspect of the loss was it overshadowed a big night for some of the Tigers' young players. Ryan, in his first start of the season allowed just two runs on three hits in seven innings, and Josh Wilson, who was called up from the Minors on Tuesday, delivered a two-run single in the seventh to give the Tigers a 3-1 lead.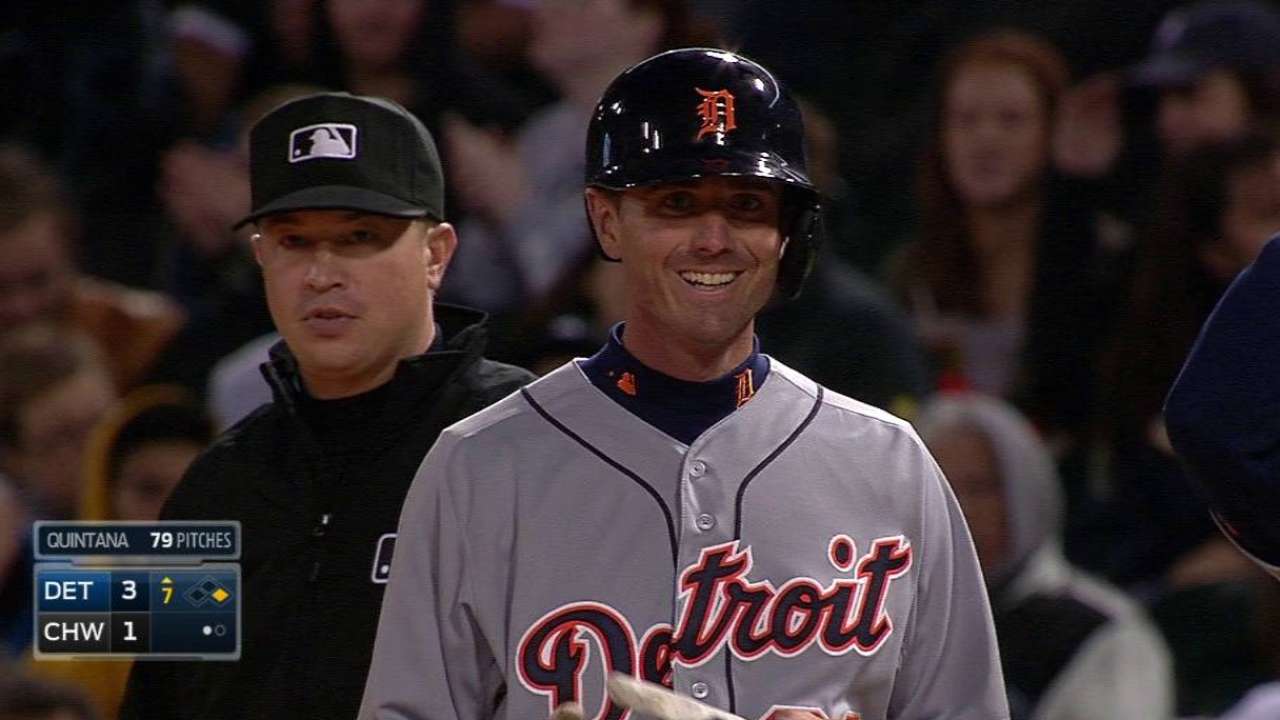 The result of the game also left Ryan with a bad taste for his performance. Instead of focusing on his quality start, he seemed to linger on the solo homer he allowed to Avisail Garcia in the seventh to make it 3-2.
"It felt good," Ryan said, "but I tried to commit the least amount of mistakes as possible, and I gave one which could have won the game for us. That hurts."
His teammates, though, had only praise for Ryan.
"Kyle pitched his butt off," Wilson said. "Soria came in and threw the ball well, too. One good swing by Adam LaRoche turned it around. That's how the game goes sometimes."
Rarely, though, does a game end the way this one. Following a pair of singles to start the bottom of the 11th to put runners on first and third, Ausmus decided to intentionally walk slugger Jose Abreu to load the bases.
That's a sound strategy most managers would have used, but then reliever Alex Wilson hit Garcia with a pitch to force home the winning run.
The Tigers seemed to argue the call, but it appeared they were more stunned than anything else.
"They'll be fine," Ausmus said of his players. "They'll be fine when they come back tomorrow. Every day is a new day. We've got David Price going. He's a pretty good pitcher, and I feel good about our chances."
John Jackson is a contributor to MLB.com. This story was not subject to the approval of Major League Baseball or its clubs.