Command off for Perez in his first shaky start
Rookie issues 5 walks, exits after 101 pitches across 5 innings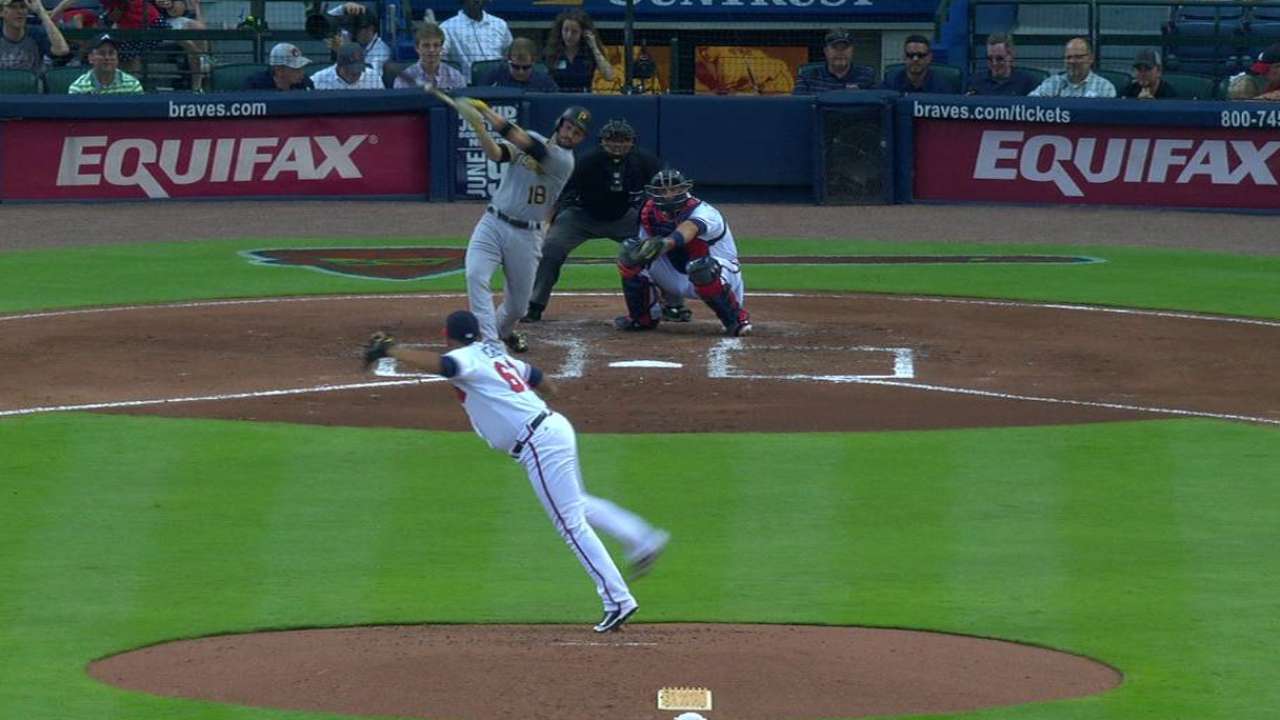 ATLANTA -- Fastball command proved to be the downfall for Williams Perez in his first disappointing appearance since joining the Braves' starting rotation, and it helped the Pirates take a 10-8 win Friday night at Turner Field.
Perez threw just 57.4 percent of his pitches for strikes (58 of 101) in five innings, walking a career-high five and allowing four runs.
"I wasn't commanding my sinker, especially to left-handed hitters," Perez said through an interpreter after the game. "I couldn't hit that outer third."
Perez realized the command of his sinker wasn't on after the second inning, when a one-out walk to third baseman Jung Ho Kang set up the Pirates' first run of the game on Francisco Cervelli's RBI single to center field.
But the biggest example of Perez's struggle to command his fastball came during the fifth inning, when Neil Walker turned on a 90-mph first-pitch fastball over the heart of the plate and deposited it well into the right-field bleachers for a three-run homer.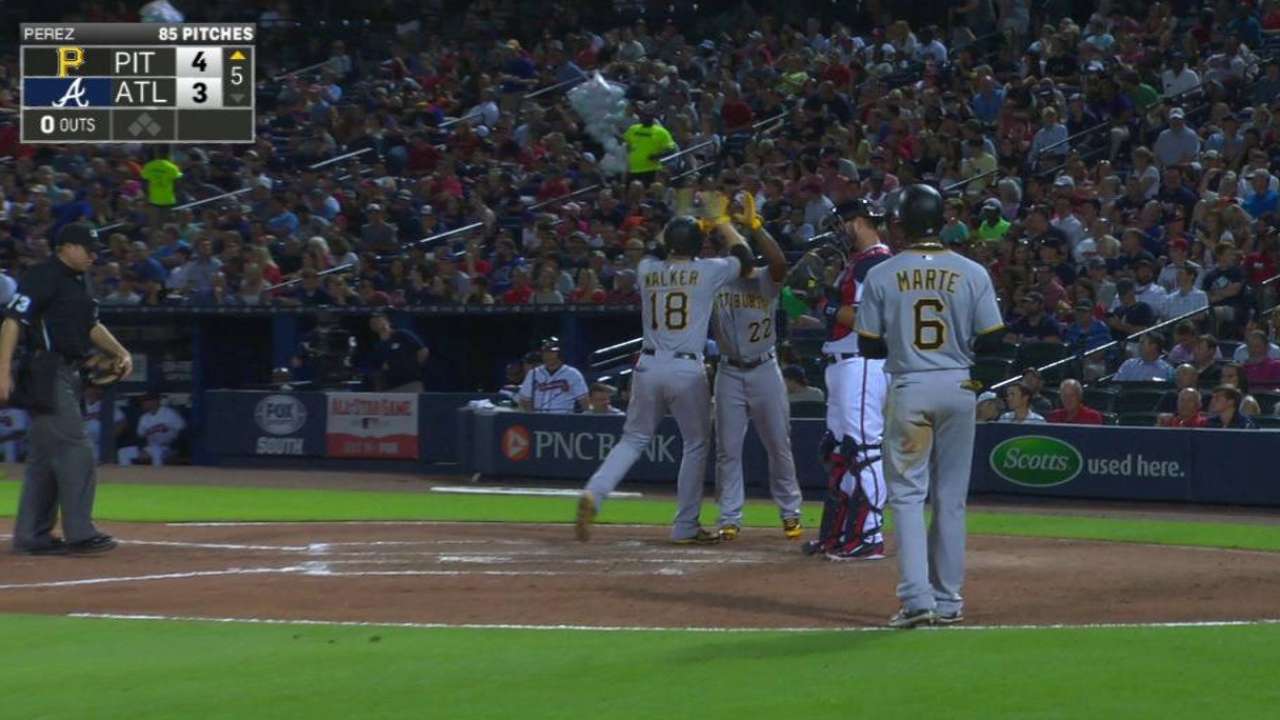 "I was having trouble with my command, so I figured I'd try to lay in a fastball, and Walker got to me," Perez said.
Perez said he felt better with his off-speed pitches, particularly his changeup, which he went to in nearly 19 percent of his offerings. In his previous three starts, Perez went to the change just 13.9 percent of the time, favoring his fastball (67.7 percent) and curveball (18.4 percent).
Against the Pirates, Perez was often behind in counts and seemed reluctant to go to his curveball, throwing the pitch just nine times (8.9 percent) throughout the game.
In previous starts, Perez has been able to work off of his sinking fastball to set up his off-speed offerings and keep hitters off-balance. Without that command Friday night, Pittsburgh was able to put pressure on him throughout the game and get to the Braves' struggling bullpen in the sixth inning.
"When your starter doesn't go deep in ballgames, you kind of get exposed a little bit," said Braves manager Fredi Gonzalez. "We needed him to go a little deeper there, and get the ball to some other guys that can help us."
Carlos Collazo is an associate reporter for MLB.com. This story was not subject to the approval of Major League Baseball or its clubs.