LaRoche's 250th HR a timely blast
Solo shot ties game with two outs in ninth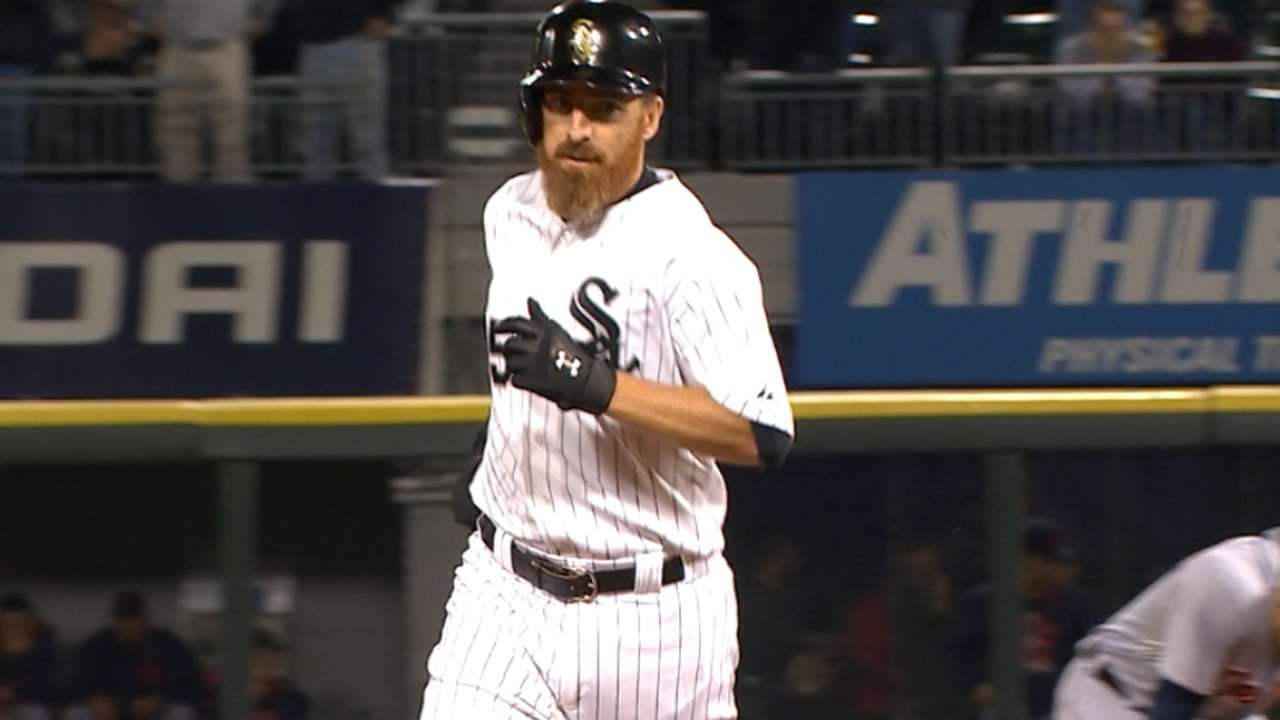 CHICAGO -- When it comes to home runs, Adam LaRoche probably has quite a few stored in his memory bank from the last 12 years.
His first long ball came off Aaron Harang. No. 99 and No. 100 were courtesy of Cha-Seung Baek, and No. 200 was a connection off of Aaron Laffey, per baseballreference.com. But career homer No. 250, arriving in the ninth inning of a 4-3 White Sox victory over the Tigers in 11 innings Friday night at U.S. Cellular Field, has special meaning well past the left-handed slugger reaching another round number.
LaRoche staved off a second straight White Sox defeat by driving out an 0-1 pitch from Detroit closer Joakim Soria to tie the game with two outs in the ninth. Upon lift off, LaRoche wasn't sure if it had enough to get over center fielder Rajai Davis. But he was able to enjoy the accomplishment and the victory postgame.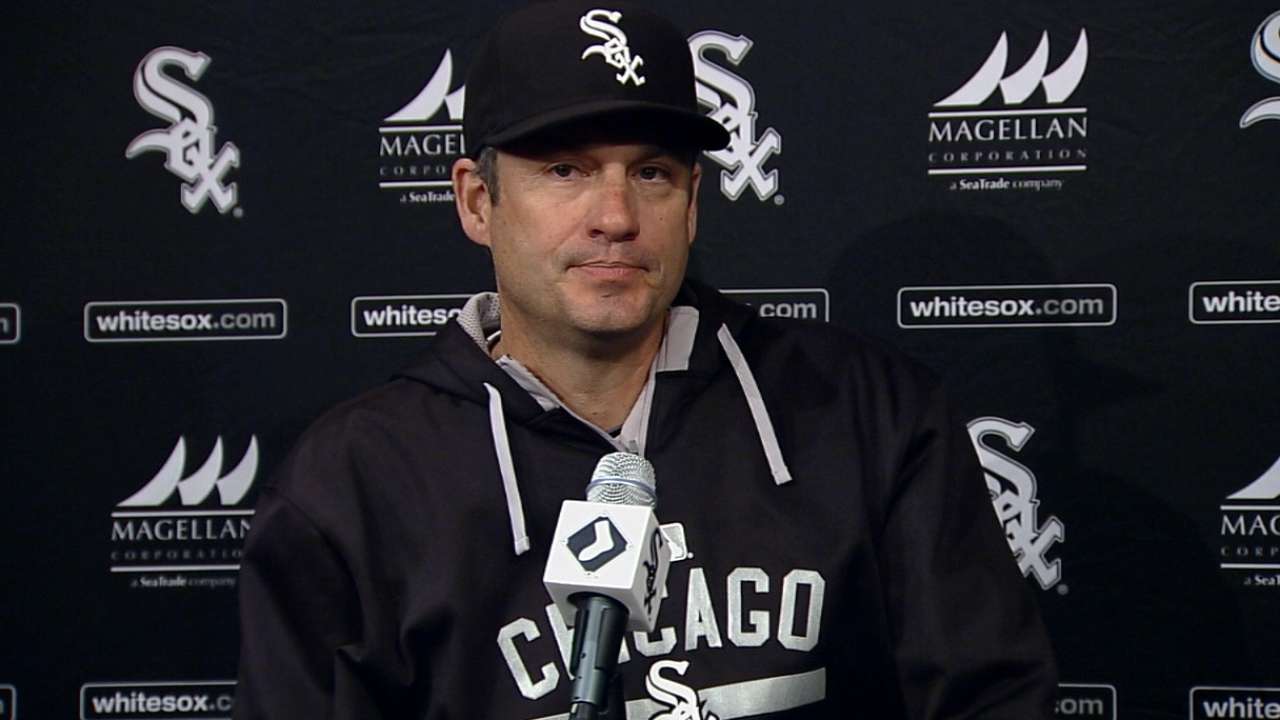 "Just looking back, it's neat the ones you do remember. And this will definitely be one of them," LaRoche said. "I can't say I've ever had a goal on home runs or a mark I wanted to hit, but I won't forget this one. It was pretty cool."
This connection set up Avisail Garcia's rare walk-off hit-by-pitch in the 11th, after the White Sox loaded the bases with nobody out. And that Garcia moment was set up by four hitless innings of relief from Zach Putnam, David Robertson and Jake Petricka, with seven strikeouts in the mix and only one baseball leaving the infield during that stretch.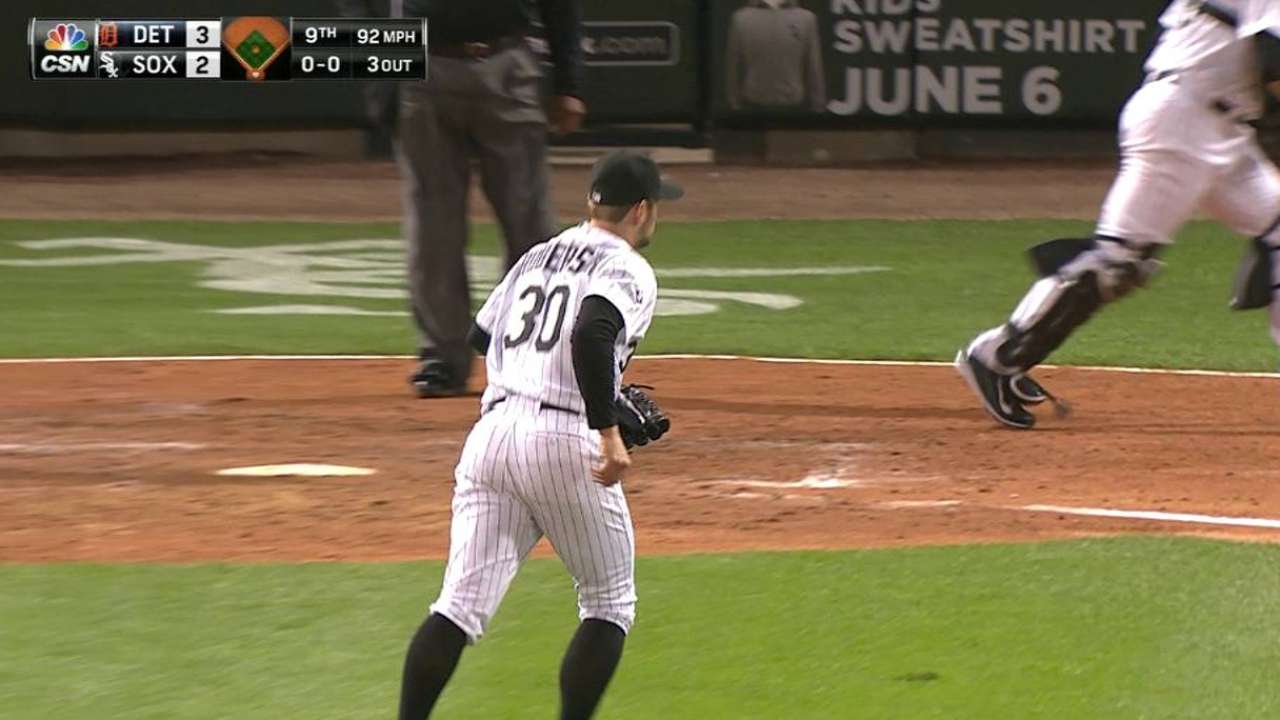 As Adam Eaton said, it simply was a good team win.
"For us, it was just a couple plays that kept us in there and gave us a chance," White Sox manager Robin Ventura said. "You talk about not hitting homers and then tonight we hit two homers to get us back into it, so it was a nice gutty win for our guys."
"We'll take a win any way we can get it," Robertson said. "For Avi, he's going to have a nice mark, but it's a win."
General manager Rick Hahn spoke before the improbable victory about better days ahead for the White Sox after surviving a four-city, 11-game road trip that ended with an 11-inning walkoff loss Thursday in Texas.
The old saying goes, though, that talk is cheap. The White Sox have been here before this season, where an impressive win looks to be a momentum changer. LaRoche and the Sox hope that his milestone homer and then the connection from Alex Wilson to Garcia's right arm might be the moments that actually turn it around.
"Usually, it's the bases loaded and you're down by three," said a smiling LaRoche of dreaming of this sort of game-changing moment. "But again, we've got to keep playing that with two outs and that could have ended it. That was pretty special."
"You have to just grind away and chip away," Ventura said. "Our pitchers gave us a chance to finally catch up and go ahead."
Scott Merkin is a reporter for MLB.com. Read his blog, Merk's Works, follow him on Twitter @scottmerkin and listen to his podcast. This story was not subject to the approval of Major League Baseball or its clubs.