Extra rest, lack of command derail Volquez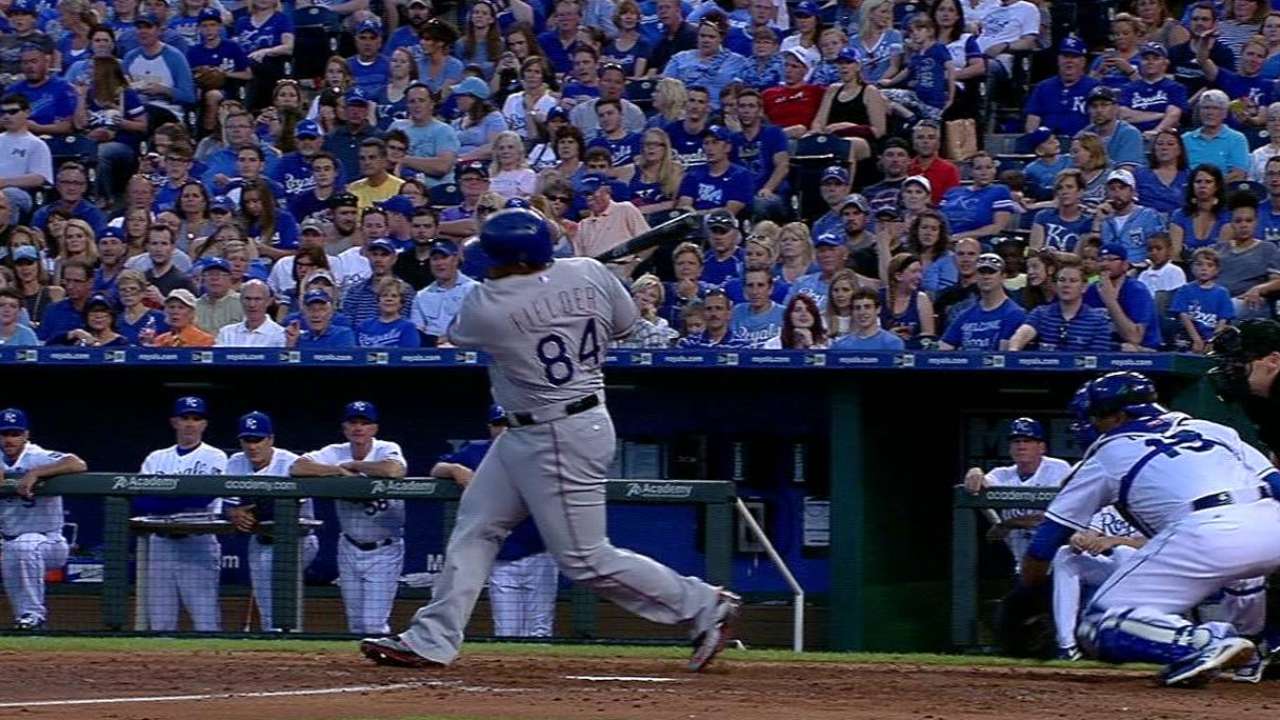 KANSAS CITY -- Seven days of rest proved more than right-hander Edinson Volquez needed.
Prior to Friday night's 4-0 loss to the Rangers, Volquez hadn't thrown since his no-decision start against the Chicago Cubs on May 29. A rainout in Chicago pushed every Royals starter back a day, creating the extra rest for Volquez.
The result? Losing a decision for the first time in his six starts -- his last came in the 2-1 loss to Detroit on May 2.
"I think seven days off took my rhythm off," Volquez said. "I was fighting myself to find the strike zone tonight. I threw a lot of good pitches, but not the way I was pitching before in the last couple games I pitched."
Volquez gave up a three-run sixth inning in a string that included a leadoff homer and three consecutive singles before he was pulled with just one out.
"I thought it was a good pitch," Volquez of the pitch Mitch Moreland belted on a 3-1 count for a home run. "He hit it out, he's a strong guy. There's nothing you can do."
Command was about the only issue Royals manager Ned Yost took from Volquez's performance, walking three on the night. Yost was quick, though, to put most of the blame on his own shoulders.
"A lot of that, quite frankly, is probably my fault," Yost said. "This is seven days since he's pitched. I did have the opportunity to skip a starter. I just didn't know which one to skip. I'm trying to keep everyone on a five-man [rotation], which keeps them sharper."
Volquez falls to 4-4 with the loss while jumping to a 3.26 ERA.
"I'm mad because I wasn't able to pitch the way I used to pitch," Volquez said.
Jordan Wilson is an associate reporter for MLB.com. This story was not subject to the approval of Major League Baseball or its clubs.