Rizzo notches 8th career multihomer game
Cubs first baseman takes Nationals starter Roark deep twice in loss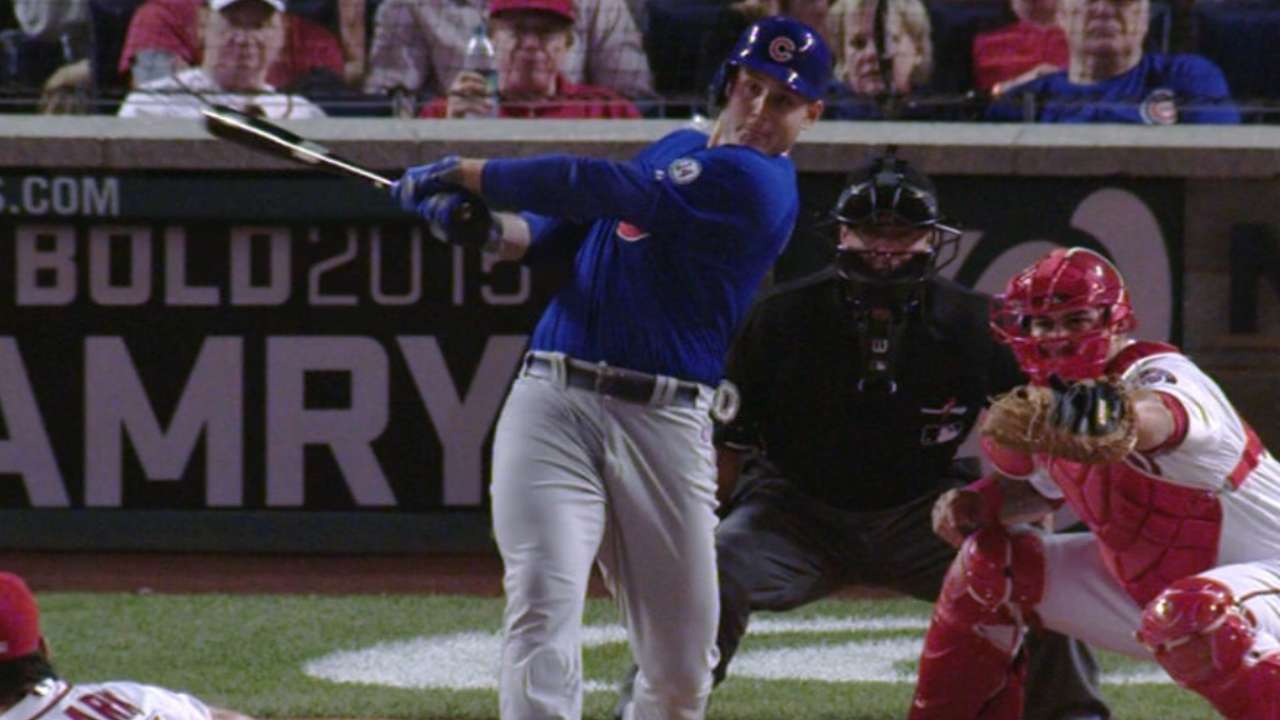 WASHINGTON -- Anthony Rizzo smashed two home runs Friday night and came close to a third, but even that wasn't enough. He drove in three of Chicago's five runs in a 7-5 loss to the Nationals.
"It's really been incredible to watch," Cubs manager Joe Maddon said. "I have not really seen that level of offensive performance for that length of time. I'm talking the at-bats, the hits, the homers, the two-strike approach. His OPS is ridiculous right now. I know there are other guys out there, but personally, I have not seen anything quite that good."
Rizzo grounded out to Ryan Zimmerman at first base in the first inning, but that would be the last time he went quietly.
"He's got good stuff," Rizzo said of Nationals starting pitcher Tanner Roark. "You have to be aggressive against him. After my first at-bat, I just said I gotta be really aggressive and get out on him."
With Roark working on a perfect game three innings later, Rizzo blasted the first pitch of his second at-bat off the facing of the upper deck in right field. The ball had an exit velocity of 109 mph, as tracked by Statcast™.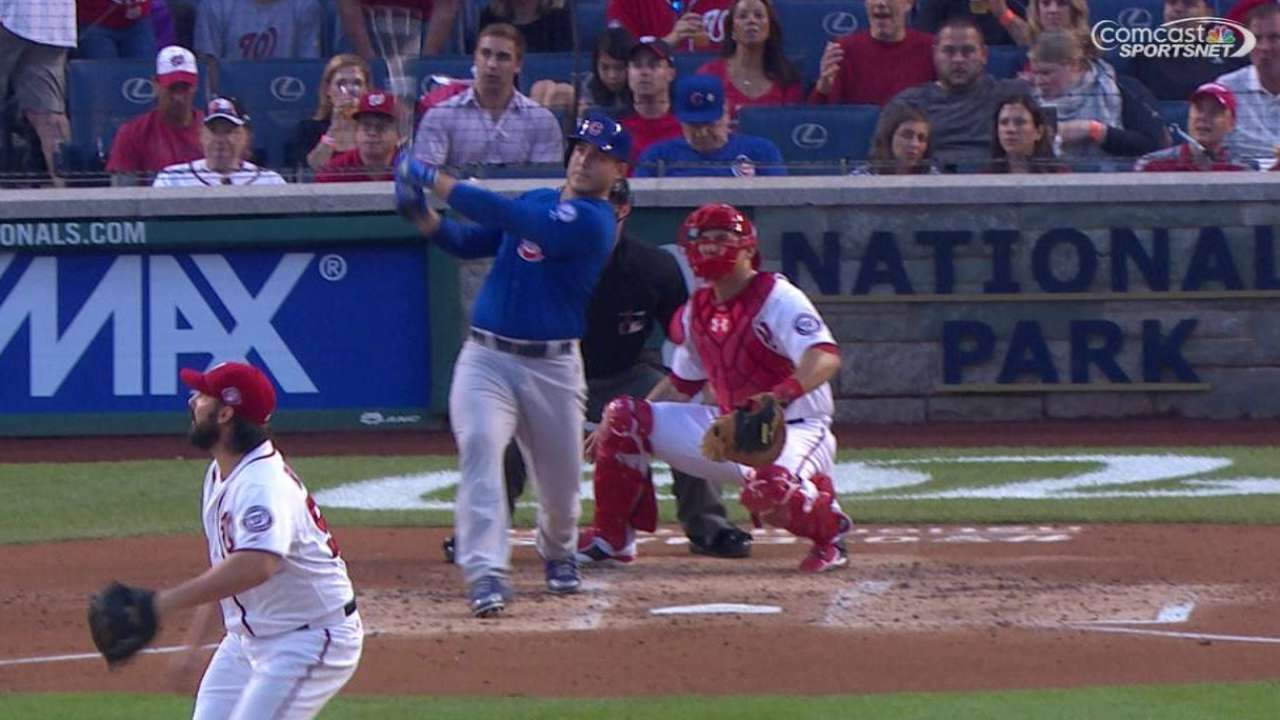 When Rizzo came to bat in the sixth, his solo shot was still the only run the Cubs had mustered. Dexter Fowler was standing on first and, again, Rizzo left Nationals Park with a home run that Statcast™ projected to land 429 feet away from home plate. His 11th of the year marked his eighth career multihomer game, and to Maddon, the full-count blast was the more impressive of the two.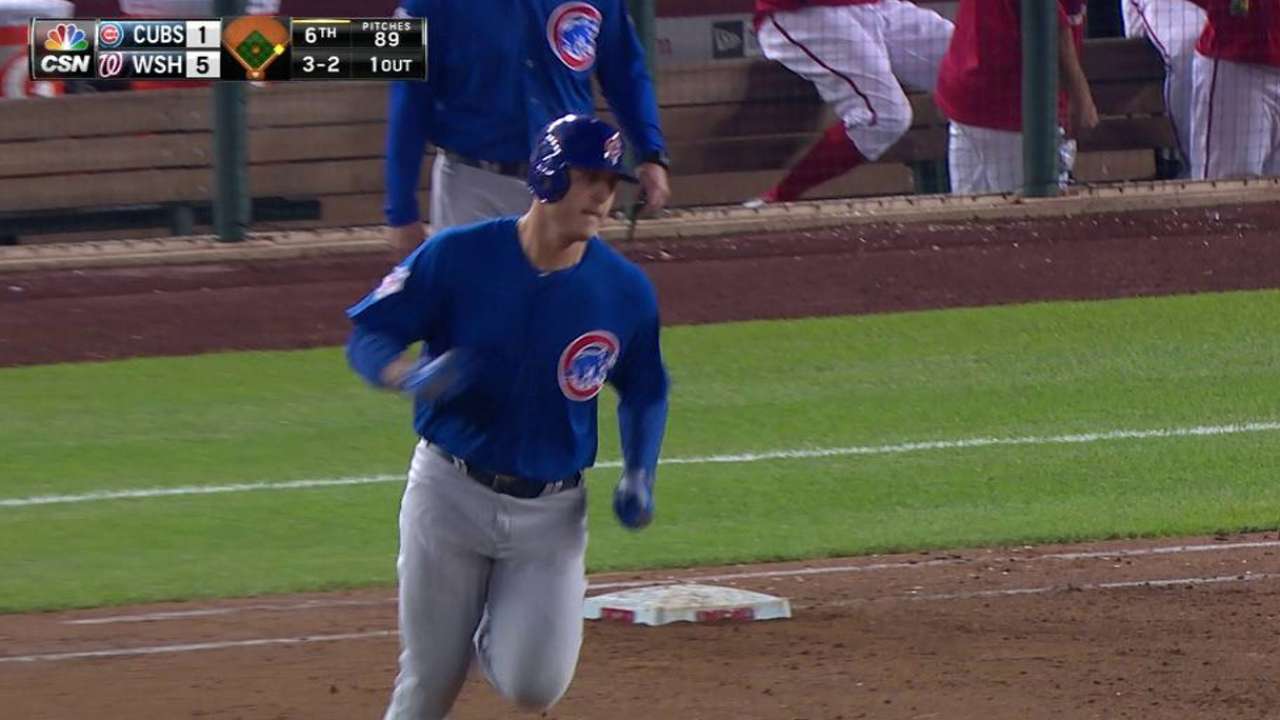 "You're not looking to ... you're a little bit more careful," Maddon said. "You're not as full-throttle. Back to his two-strike approach, I use the word adaptation. You adapt in that moment. You do concede a little bit to the pitcher, just a little bit. You have to mentally shorten up as much as you do physically with your adjustments. It's a concept I think he's been taught. He does it as well as I've seen it done."
That was it for Rizzo's production on the night, but there was more excitement in the eighth.
Denard Span made a leaping catch and robbed Rizzo of at least a double on a deep drive to left-center that would have hit off the top of the wall.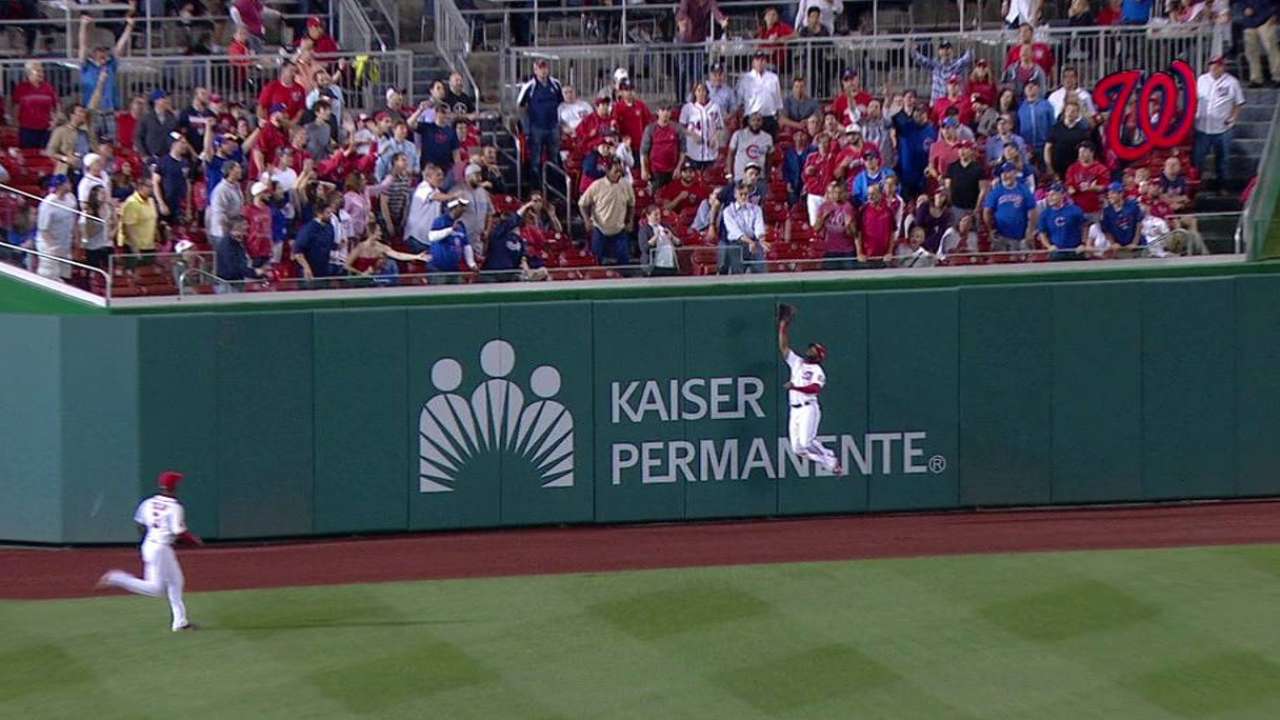 "I know there's a lot of worthy first basemen All-Star candidates, but he's got to be at the top of the list," Maddon said. "I know [other guys are] doing really well, but it's hard to imagine doing better than he is right now. He's been outstanding."
Jacob Emert is an associate reporter for MLB.com. This story was not subject to the approval of Major League Baseball or its clubs.