Offensive mistakes mar Marcum's solid start
Righty helps tighten up back-end of rotation despite loss
CLEVELAND -- The Indians believe they have found some consistency for their fifth spot with veteran right-hander Shaun Marcum. That slot in the rotation has been a problem area for much of this season, forcing Cleveland to cycle through a handful of pitchers.
On Friday night, Marcum provided his second solid effort in a row for the Indians, but a handful of other issues sent the Tribe to a 5-2 loss to the Orioles in the opener of a three-game series at Progressive Field. Cleveland's offense struggled against Baltimore righty Chris Tillman, and an ill-timed decision on the bases proved costly.
As for Marcum, while some mistakes were made, he gave the Indians a chance.
"When he executes his pitches, he's just fine," Indians manager Terry Francona said. "There's so much deception, and he knows what he's doing, knows what he wants to do."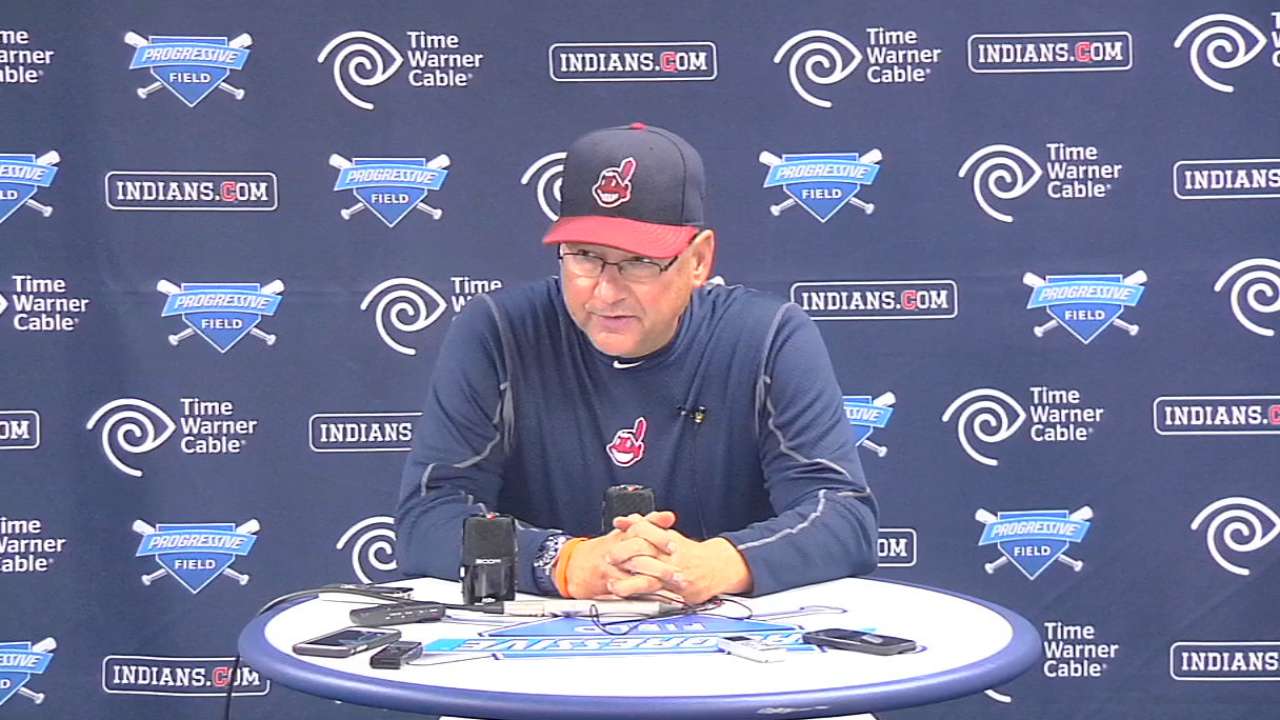 More importantly, Marcum has helped tighten up the back-end of Cleveland's rotation.
Behind the Indians' front four of Corey Kluber, Carlos Carrasco, Trevor Bauer and Danny Salazar, the fifth spot had produced an 0-6 record, 12.73 ERA and 2.79 WHIP prior to Marcum's arrival from Triple-A Columbus. TJ House (back at Triple-A), Zach McAllister (currently in the bullpen) and Bruce Chen (now retired) each had brief stays at the back of the staff.
Through five appearances, including four starts since joining the rotation, the 33-year-old Marcum has posted a 5.19 ERA and 1.31 WHIP in 26 innings, in which he has 25 strikeouts and 10 walks. That includes a five-inning relief outing on April 12. Against the Orioles, Marcum worked 6 1/3 innings, giving up three runs on eight hits with four strikeouts and one walk.
"I felt better this time around," Marcum said. "[I was] definitely better mechanically, and felt like I was locating pretty good."
Marcum allowed a pair of runs in the fourth inning, but Cleveland's offense managed to scratch two runs across in the fifth, when Jason Kipnis and Michael Brantley each came through with an RBI single.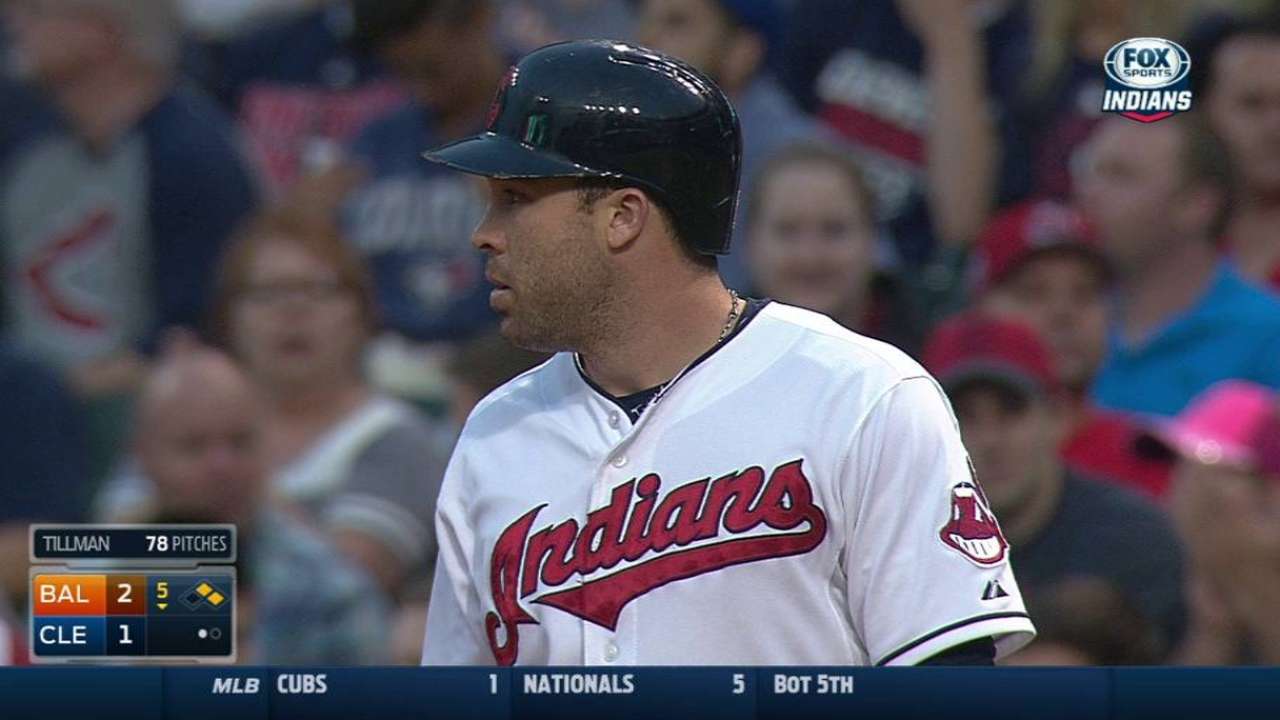 The lead was short-lived, though. In the sixth, Baltimore's Adam Jones crushed an elevated changeup from Marcum, sending it deep into the left-field bleachers to put Indians behind for good, 3-2.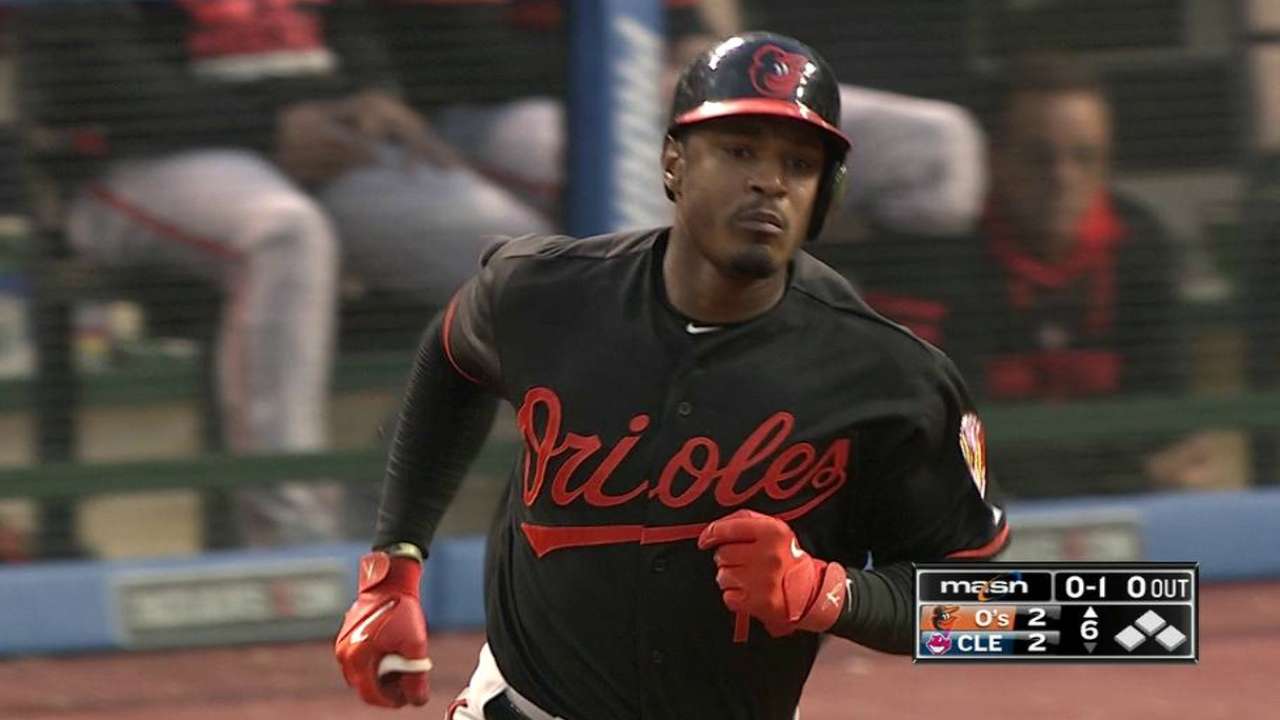 "It was a bad pitch up in the zone, and he did with it what he was supposed to do," Marcum said. "[I was trying to throw] a changeup down and away, and it was middle, up in the zone. He put a good swing on it."
And that was that for the Tribe, due to some mistakes on offense.
Tillman, who headed into the night with a 5.94 ERA, held Cleveland to just the two runs in 6 1/3 innings. The Indians looked to have the makings of a rally in the home half of the sixth, when David Murphy led off with a double, but he soon made a game-changing decision on the basepaths. On a chopper to shortstop by Lonnie Chisenhall, Murphy ran to third base and was easily thrown out on the play.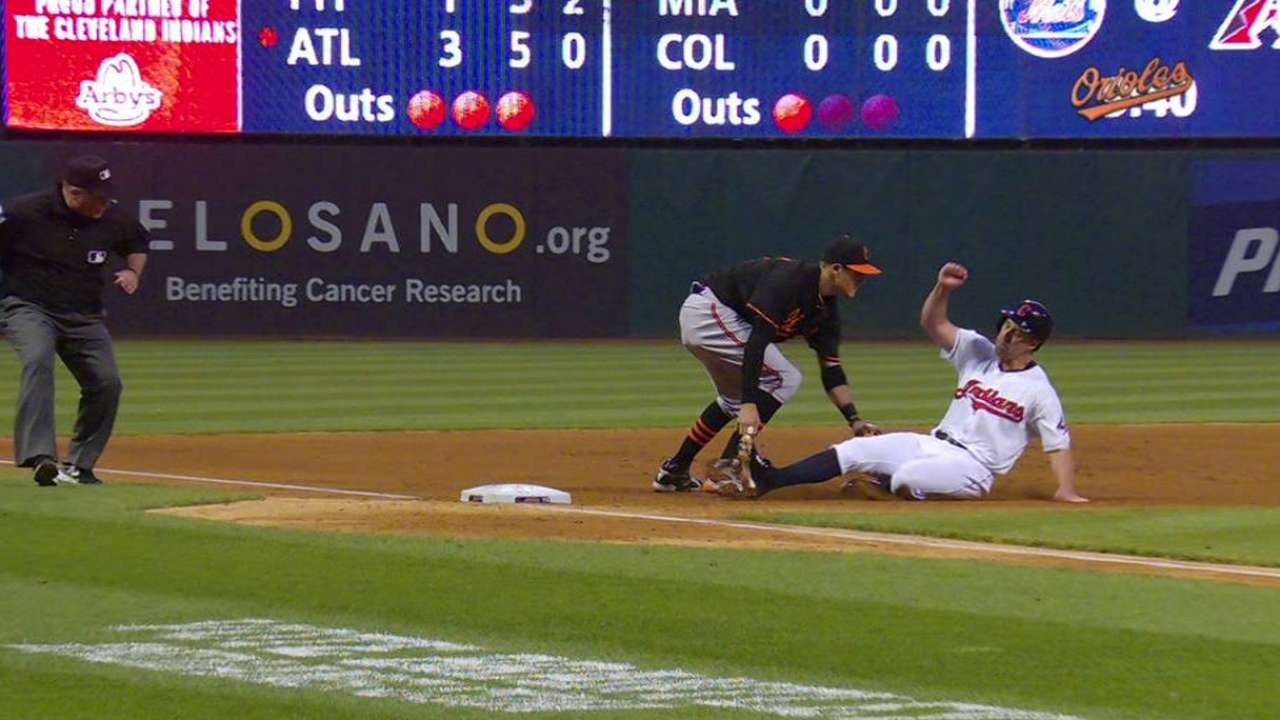 Murphy said it was a poor decision, but one based on Baltimore's defensive alignment.
"In a normal situation," Murphy explained, "the ball to the right of me with no outs, or ball to the right of me period, I'm never going to go. My train of thought there was the shift was on -- I couldn't tell exactly how much. I tried to check the defense before the play started, and I was thinking to myself that if the ball is hit hard enough to the right of me -- a decent amount to the right -- then it's going to get through that hole and, if I'm aggressive, I can definitely advance and maybe even score on it.
"The problem was I sped up the play a little bit too much. ... Obviously, in a situation like that, in a pivotal play in the game, it's not a good feeling."
Little things like that contributed to a hard-luck loss for Marcum.
"I thought early on, [Marcum was] really good -- real good deception," Francona said. "As they saw him a couple times, and he left some balls up, that's where they got their scoring. But again, he goes six, gives up three. He knows what he's doing."
Jordan Bastian is a reporter for MLB.com. Read his blog, Major League Bastian, follow him on Twitter @MLBastian and listen to his podcast. This story was not subject to the approval of Major League Baseball or its clubs.