D-backs legend Johnson gets first-ever Key to City of Phoenix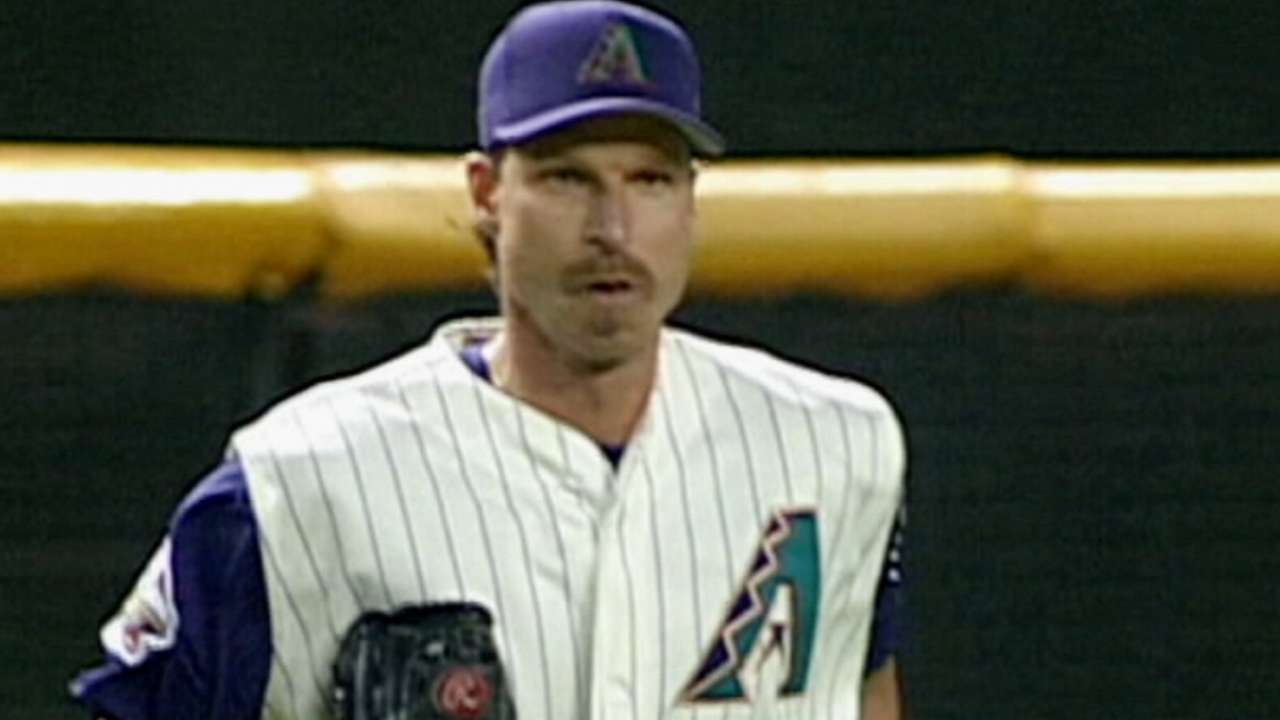 PHOENIX -- D-backs legend Randy Johnson became the first person to ever receive a Key to the City of Phoenix at a public ceremony at City Hall on Friday afternoon.
Johnson, the 2001 World Series co-MVP, received the key from Phoenix mayor Greg Stanton, who also spoke about what the "Big Unit" has meant to the city. D-backs president and team CEO Derrick Hall also attended the ceremony and spoke about the former D-backs left-hander.
On July 26, Johnson will become the first D-backs player to be inducted into the National Baseball Hall of Fame. Then on Aug. 8, Johnson will have his No. 51 retired in a ceremony at Chase Field. He won four of his five Cy Young Awards as a D-back in consecutive seasons.
The D-backs' 2001 World Series title was the first major sports championship in the city of Phoenix. Johnson was 118-62 with a 2.83 ERA in eight seasons with Arizona, including winning 24 games in 2002.
Jake Rill is a reporter for MLB.com. This story was not subject to the approval of Major League Baseball or its clubs.